Nine Mile Recreation Area 
The Nine Mile Recreation Area is located in Nine Mile Falls. The area is open for day use and camping (May 15-Sept 15). There is a fantastic picnic area, boat launch, kitchen area, and so much more. There is a sand volleyball court available for games. During the summer you can rent kayaks and canoes from the visitor center.
There are 21 RV sites and 3 tent sites at the Nine Mile Recreation area.
Here are some of our favorite pictures of the Nine Mile Recreation Area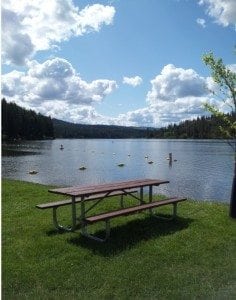 Picnic next to the lake and enjoy the great views.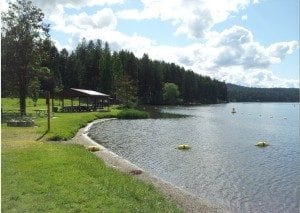 There is a great swimming area right next to the picnic shelters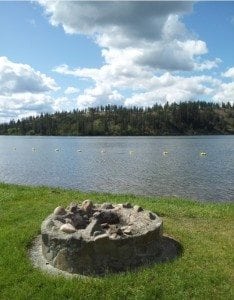 Roast marshmallows and enjoy a relaxing moment next to the lake.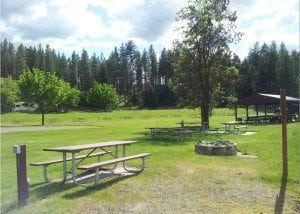 RV spaces and picnic tables are available at the park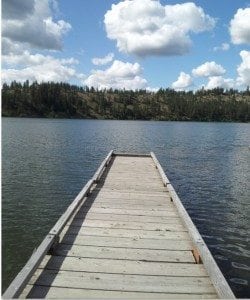 A view down the dock
Kitchen area
Directions to the Nine Mile Recreation Area
From I-90, take exit 280 (Maple St.), travel north across the Spokane River. Take a left on Northwest Blvd. Stay on this road until Francis Ave (Hwy 291), take a left. When the road bends north, it becomes Nine Mile Road. Travel for six miles. After going through the town of Nine Mile Falls, take a left at the dam (Charles Road). Continue west on Charles Road for 1.3 miles and turn right (across from the church) into the park entrance.
Want to see more of Riverside? Here are links to some of the other articles we have shared about the park
-Spring Flowers
- Nine Mile Dam
-Bowl and Pitcher