A huge thank you to Turning Leaf Wine for sponsoring this post and our amazing relaxing night in at home! It was so nice to stay home and relax for an evening. I find that we are always running around in the summer and trying to do way to much. We decided to treat ourselves to a night in at home. We lit the outdoor fireplace, tiki torches and poured glasses of Turning Leaf Refresh Wine.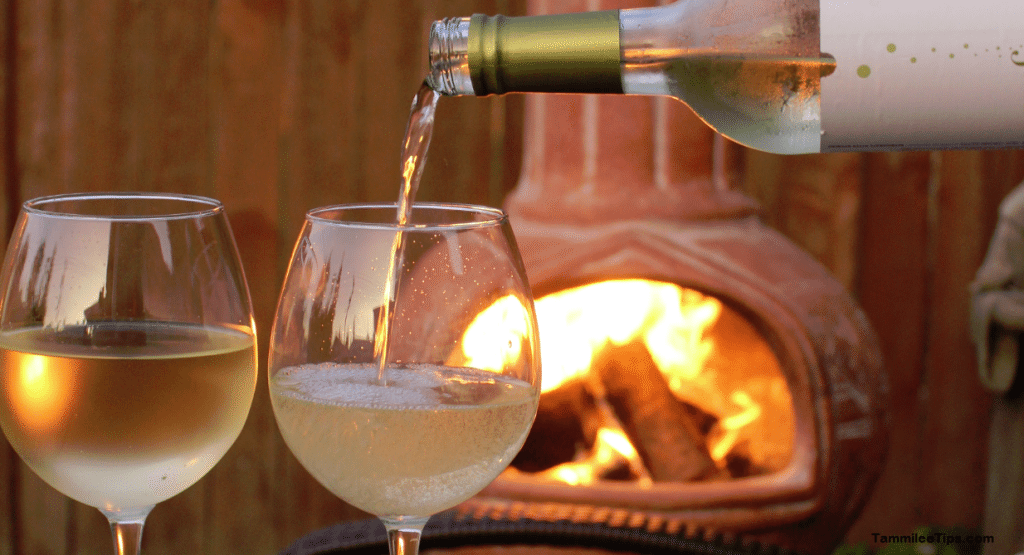 We enjoyed the Crisp White Turning Leaf Refresh Wine. Can you see the bubbles in the glass? The Refresh Wine is slightly fizzy. The Refresh Wine is best served chilled. You can even serve it with ice or frozen fruit.  The light fizz in the wine made it really refreshing and lite tasting. I have to admit this is a wine that goes really quickly. All of a sudden the bottle was empty and we were sad we did not have another one.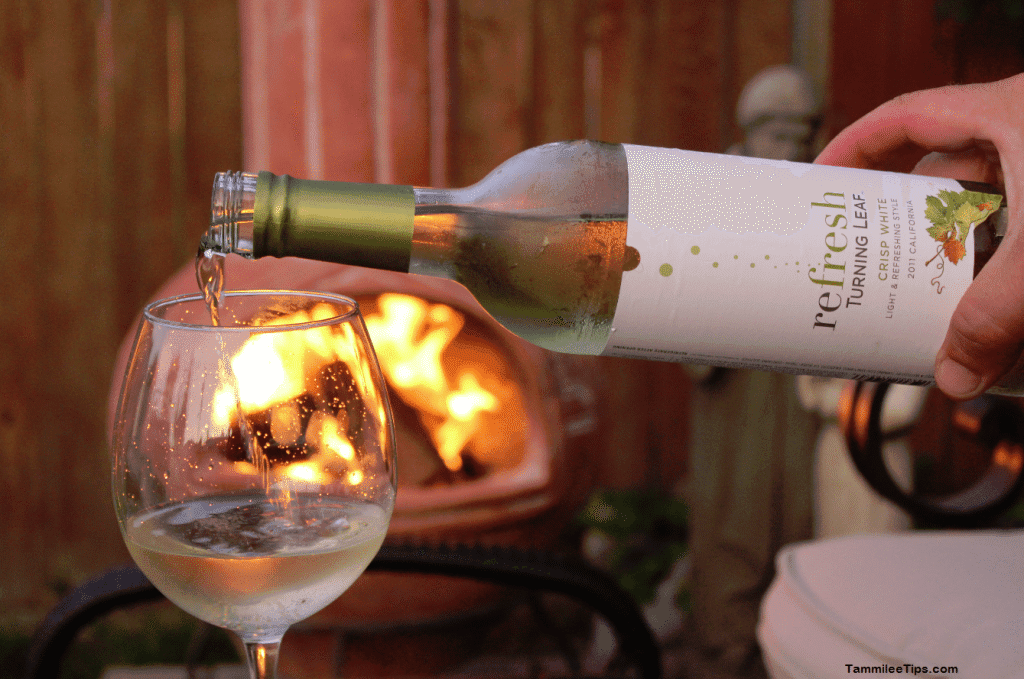 We really enjoyed how light and refreshing this wine was. It was the perfect treat for sitting outside and relaxing. It was so nice to just sit out and enjoy being together. The Turning Leaf wine was a great addition to a relaxing night.  I look forward to many more afternoons and evenings relaxing on the deck with a bottle of Turning Leaf Refresh Wine. I can't wait to try the other flavors including Red Moscato, Moscato and Pink Moscato. The bottles are only $8.00 so very affordable for any event.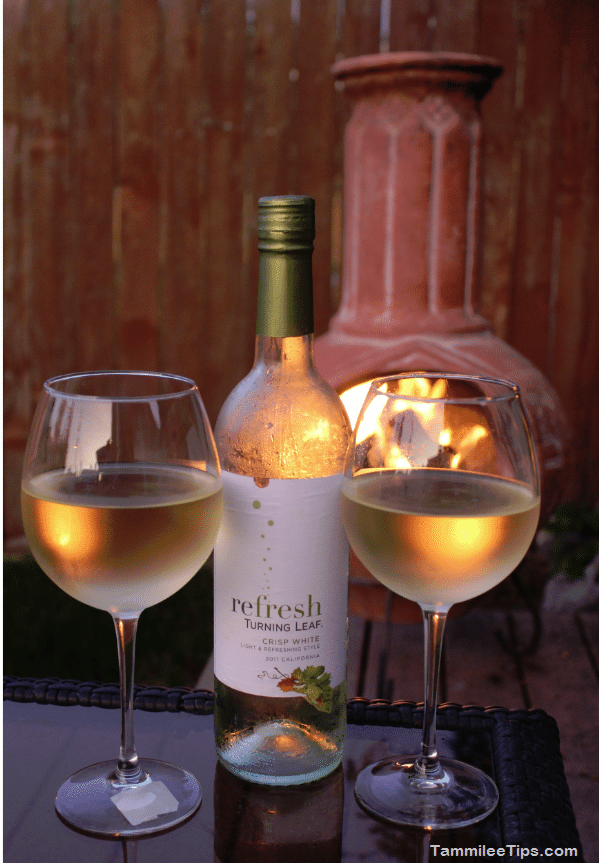 Turning Leaf is giving me the chance to Refresh It Forward and share Refresh wine with a fellow blogger. I have chosen Heather from Farmgirl Gourmet to Refresh It Forward with.  Heather is an amazing food blogger and great blogging friend! I am so thankful to have her to bounce ideas of off and get technical help with.  I know that she will enjoy her Refresh It Forward Wine package from Turning Leaf.
I am happy to say that ONE Lucky Tammilee Tips reader is going to win a Turning Leaf Refresh "Wine over Ice" price pack valued at $50.00! To enter this giveaway please fill out the Rafflecopter form below. Only entries entered on the form count towards the giveaway.
Find out more about Turning Leaf on their website and Facebook page.
This is a sponsored post. All opinions expressed are my own.