For our 5th anniversary as part of a sponsored post for Collective Bias I made Stouffer's Satisfying Skillets Meal Grilled Asiago Chicken and Penne Pasta with broccoli in a creamy asiago alfredo sauce .  I should confess that I did not make this on our actual anniversary because I was out of town. I felt horrible that I was traveling to a conference on our 5th anniversary. I had to tell myself that missing our anniversary and celebrating a couple of days later was not that bad and I was not a bad wife. When you get married I think you start to think of amazing events and dates you are going to plan for your milestone anniversaries you never imagine that you will celebrate with a phone call and some text messages. Oh well back to our amazing dinner and how we celebrated a few days later.
I wanted to plan a meal at home that was relaxed and fun for our anniversary dinner. We have been traveling and working a ton and I wanted us to be able to relax and enjoy being together without worrying about going out to a restaurant or movie. I decided to make the Stouffer's Satisfying Skillets after finding them at Walmart. I love that it only took 18 minutes on the stove top to prepare. I didn't want to spend all evening slaving over the stove trying to prepare a meal and miss out on quality time with John. I whipped up the Grilled Asiago Chicken and Penne Pasta on the stove top and paired it with a simple salad and garlic bread.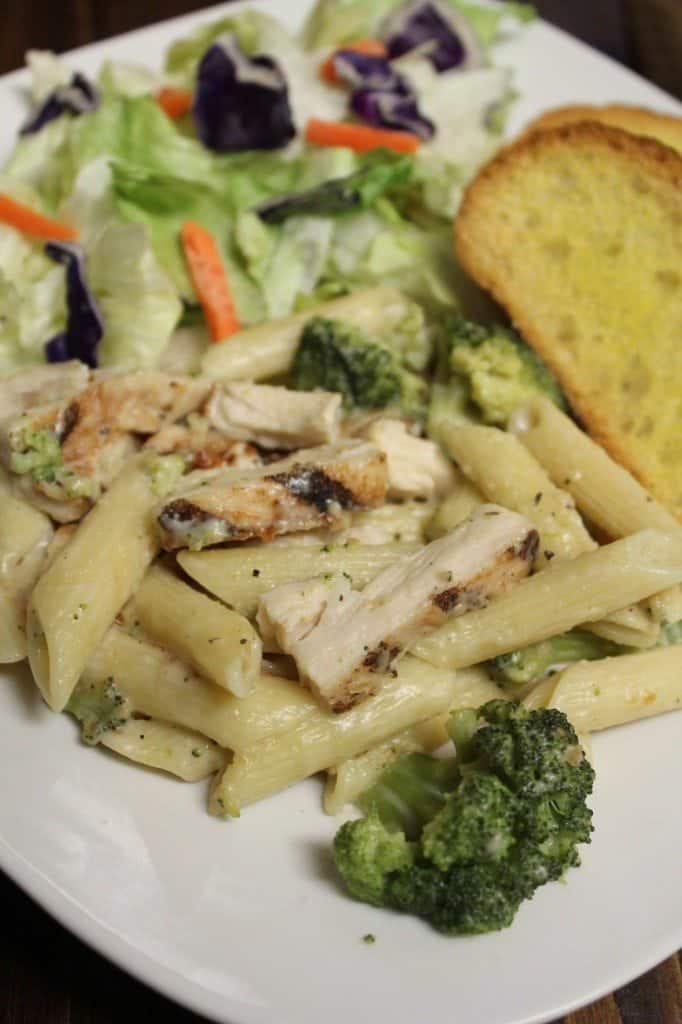 John absolutely loved this dinner. He said that it tasted great and he could not believe it came from the freezer section. I loved that it was super quick to make and turned out fantastic. Plus as an added bonus there is only one pan to clean when you are done.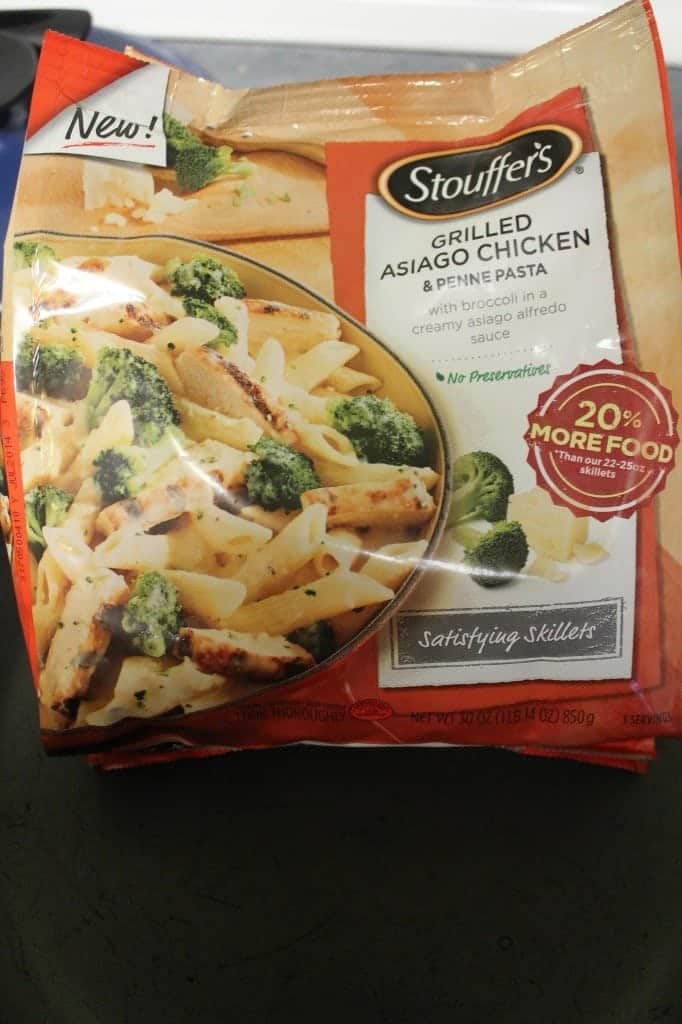 The Stouffer's Satisfying Skillets are so easy to prepare. All you have to do is open the package and pour it into a skillet with a lid. Yep that is it! No mixing, No measuring, just a couple of swirls of a spoon and your meal is ready to go. Everything you need to make Grilled Asiago Chicken Penne Pasta is in the bag.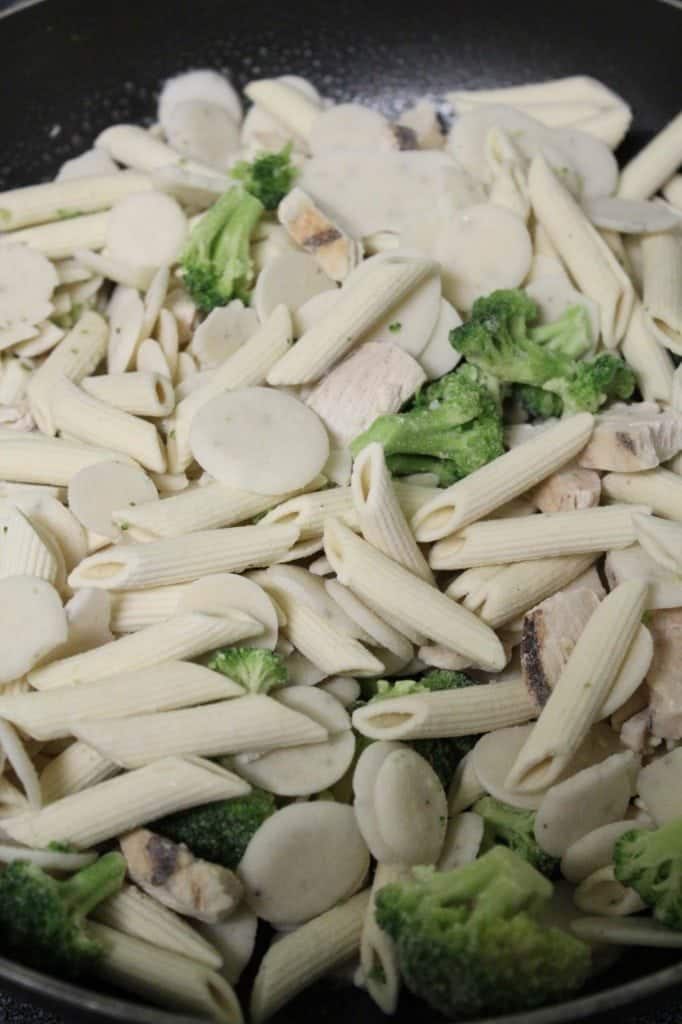 Once you pour everything into your skillet you only have to stir it about half way through the cooking process. While the Grilled Asiago Chicken Penne pasta was cooking I prepared the salad and garlic bread to go with it. I spent about 20 minutes in the kitchen and had our entire meal prepped, cooked and ready to serve.
I set up dinner on our coffee table with our favorite wine. We curled up and enjoyed dinner while talking about our wedding 5 years ago and our upcoming travel plans. I picked up a couple of movies at Walmart and some popcorn so we could spend the entire evening relaxing. I have to say this was just what we needed for our anniversary! Time together that was not stressful or spent worrying about what I was going to cook. It was so nice being able to spend time together relaxing.
If you would like to learn more about Stouffer's Satisfying Skillets check out Stouffer's Website, Twitter Page and Facebook Page.
Just for the fun of it here is a picture from our wedding 5 years ago.