Are you a fan of zombies? Check out the Haunted Zombie Hike at Riverside State Park starting Friday Oct 11th through Oct 26th! The woods are alive with zombies and so much more!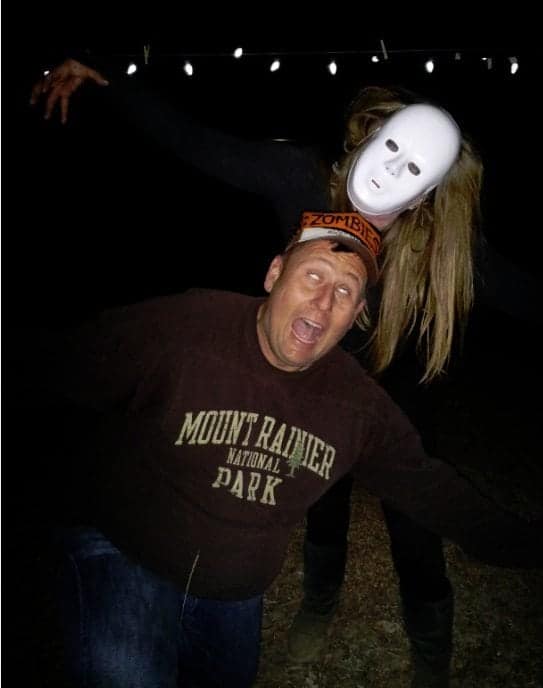 You never know what will be around the next corner as you walk among the zombies…..
The haunted forest can be found at the equestrian area within Riverside State Park just off W. Government Way
5402 N Aubrey L White Parkway
The haunted zombie hike is open from 6:30pm to 9:30pm on
Friday October 11th
Saturday October 12th
Friday October 18th
Saturday October 19th
Friday October 25th
Saturday October 26th
Admission is only $5.00! You do not have to have a Discover Pass to attend this event.
Be prepared to walk in the woods! The haunted zombie hike is on uneven forest roads. Dress warm and be prepared for zombies!
All children 12 and under must be accompanied by an adult at all times on the hike. No pets are allowed on the hike
To find out more visit Discover Riverside Facebook Page.