While we were visiting Tacoma to see my parents we decided to treat them to lunch at one of their favorite restaurants.
Casa Mia Lakewood is one of my parents favorite places to eat out. Thanks to Restaurant.com I was able to treat my parents to an amazing lunch before we headed out of town.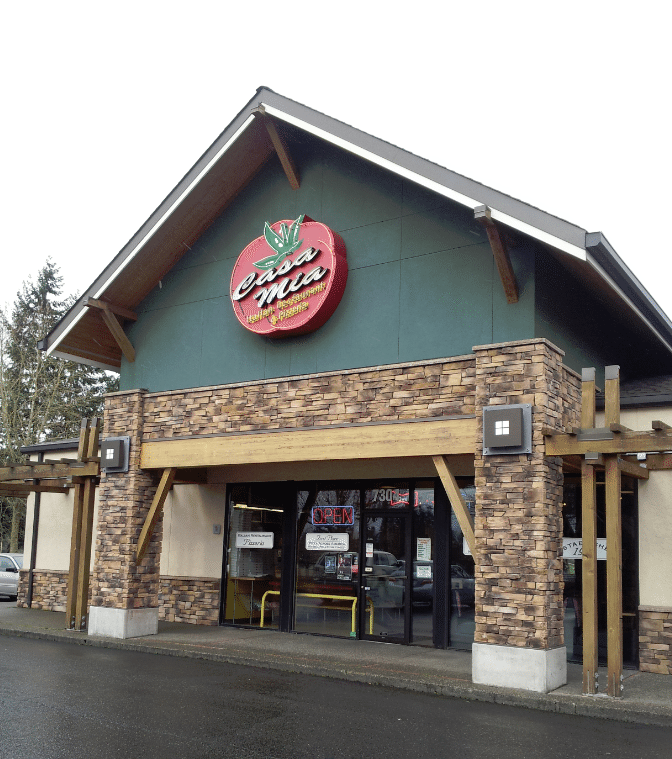 Casa Mia Lakewood serves award winning pizzas, pasta and more!

When the sign on the door says they are a National Pizza Recipe Contest you know that you are in for a treat!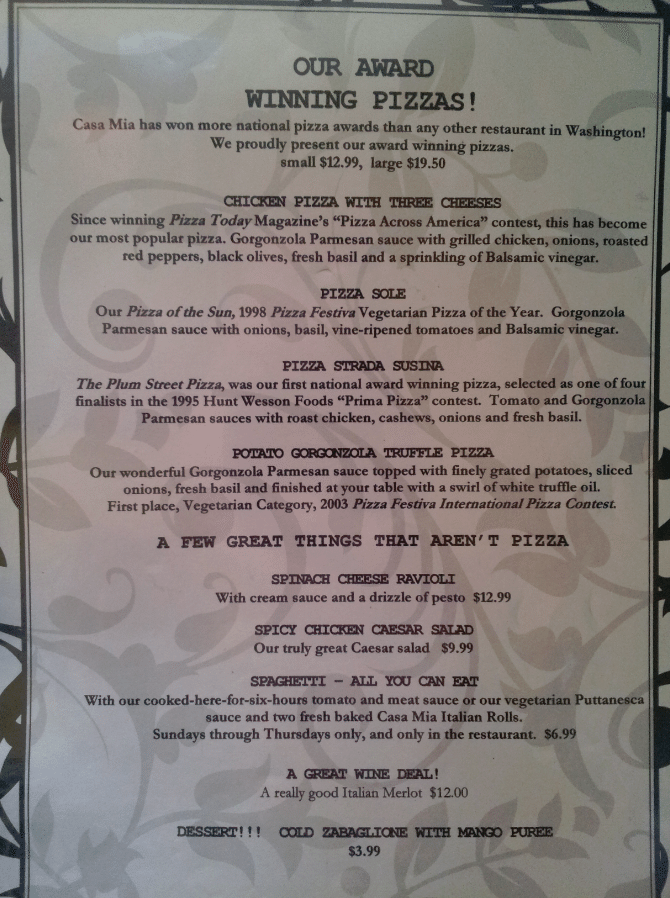 If pizza is not your thing don't worry Casa Mia offers a wide variety of options.
Though how can you not like pizza? I think some days I love pizza a little to much, but that is a story for another day 🙂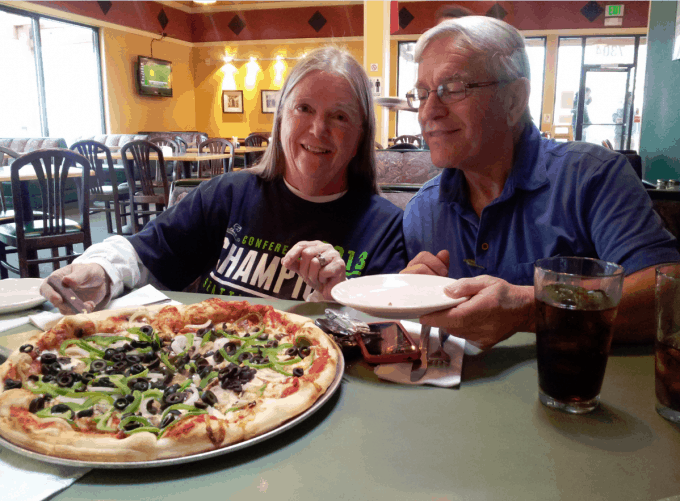 Do your parents order the same thing every time they go someplace? or is it just my parents?
Before we even got to Casa Mia I knew that my parents would order a large veggie pizza and 2 Diet Cokes.
I could have ordered for them without even worrying that they wanted to change their mind. The funny thing is I have never been to Casa Mia with them before.
They talk about this pizza so much that I already knew what they love each time they go out to eat.
I must admit my Dad did surprise me a bit and ordered himself some all you can eat spaghetti.
I did not see that one coming when we placed our orders. Funny thing though…the plate of spaghetti was so big that he was too full to order a 2nd plate.
John and I enjoyed a lovely cheese pizza.
I know it is plain cheese but dang it was good!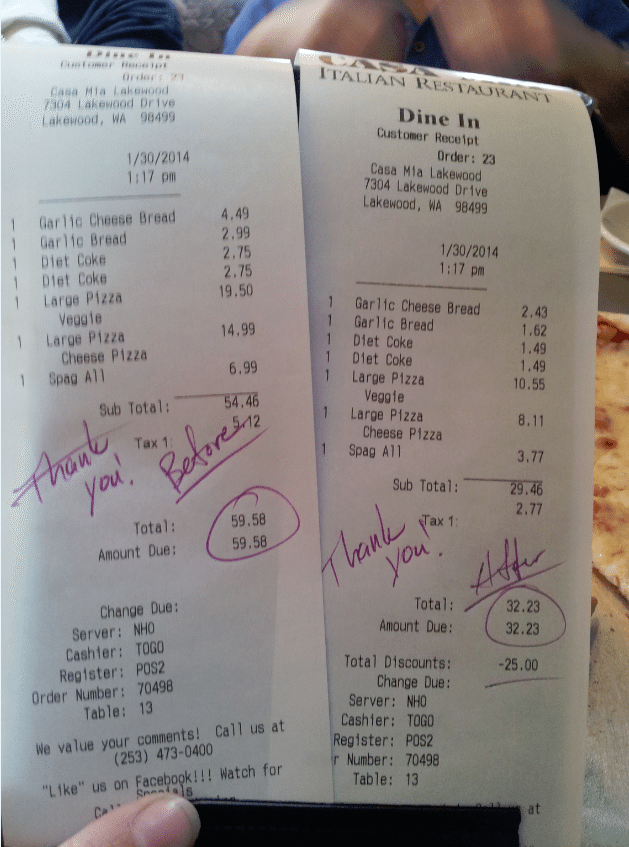 When the server brought the bill I let him know I had a restaurant.com gift certificate.
He said that was fantastic and told me how much he loves his quests saving with Restaurant.com gift cards.
He brought back a revised bill and showed me just how much we had saved!
I love that I can take my parents out to lunch and save money at the same time. Restaurant.com makes it so easy for you to be able to enjoy meals out and save money.
The only thing better than going out for a great meal, is getting a great deal.  Restaurant.com has been filling tables since 1999 and is the destination for dining whether you like to plan ahead or find a meal on the go.  Restaurant.com helps diners discover the perfect dining experience and boasts nearly 50,000 dining deals available every day, even on the weekends!  And, the deals are easy to use – present the certificate to the server on a mobile device, or print out a copy, and voilà – the savings will be deducted from your final bill.