I grew up seeing Mount Rainier on an almost daily basis depending on the weather. Known as the "mountain" to locals you find yourself looking to see if it is making an appearance each day. Some days you are blessed seeing the entire mountain in all its glory other days you may get a quick glimpse as the clouds move.
The mountain is spectacular from a distance and even more so up close. The lower fields covered in Wildflowers in the summer for a short time. The ability to watch the mountain climbers hike to the top from the visitor center. Mount Rainier National Park is one of our favorite parks in the US. I may be a bit biased since it is so close to my heart from growing up near it.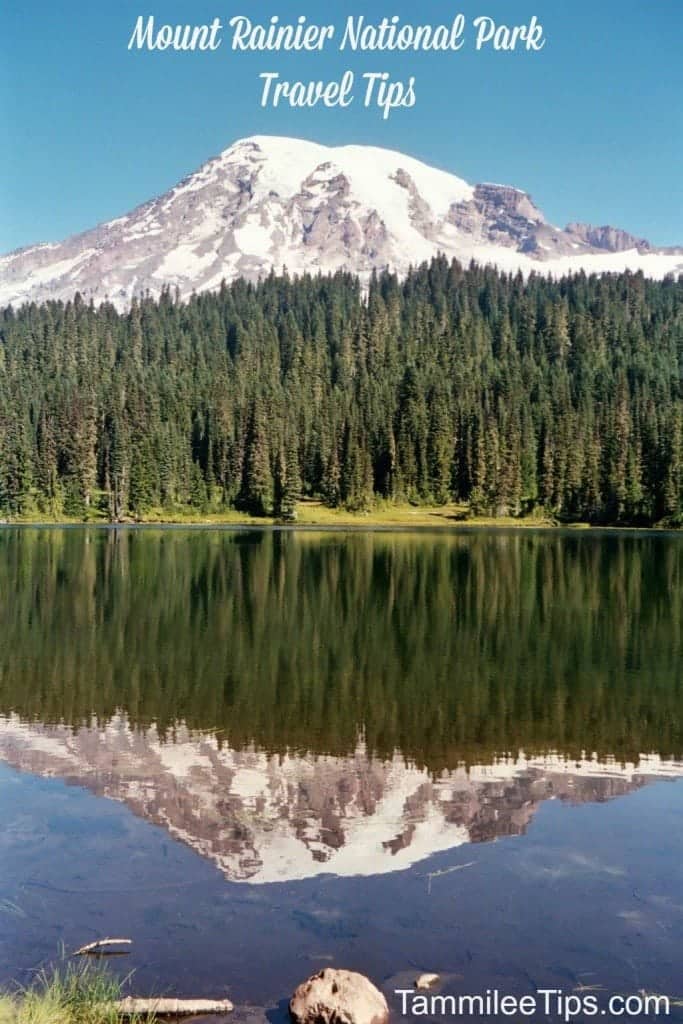 Mount Rainier National Park Travel Tips
Things to do-
Visit Sunrise located at 6,400 feet above sea level. This is the highest point of the park you can reach in a car. The meadows in this area are great for seeing wildflowers. Check out our article on wildflowers in Mount Rainier for great tips on where to see them.
Located outside of the park you can take a ride on the Mount Rainier Scenic Railroad for amazing views of the mountain and surrounding area.
Paradise is the most heavily visited area within the park for good reason. World-famous for its views and wildflower meadows. In summer it can get a bit crazy to find a parking spot in this area. Be prepared to wait a bit or arrive early! There are great hiking options from this part of the park. The main visitor center is located here and has a great view of the mountain.
If you are visiting in the winter Paradise offers cross-country skiing, tubing, snowshoeing and fun in the snow! An average of 680 inches of snow falls in this area during the winter.
For a gorgeous drive explore the road from Nisqually Entrance to Longmire.
For trail exploration you can find trails that are less than a mile to the 93 mile Wonderland Trail.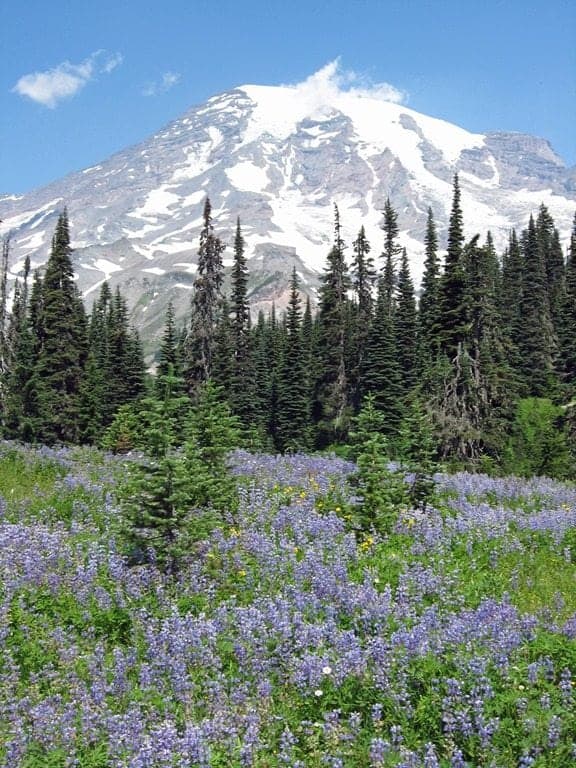 Things to Know–
The park is open year round via the Nisqually entrance for the most part. There are weather conditions that do close the park at times.
The closest airport access is Sea-Tac airport. You can also fly into Portland and drive into Washington but it is not quite as close.
Pets must be on a leash at all times. Pets are not permitted on trails, on the snow or in the wilderness.
Climbing permits are required for all climbs over 10,000 feet and all glacier hikes.
Be prepared for weather at any time. The Pacific Northwest is known for rain for a reason. Most of the time the trails are snow free from Mid-July to September but there is no quarantee it won't snow at anytime during the year.
Cell phone service can be spotty in the park. Be prepared with a map and gps so you don't have to rely on your phone service.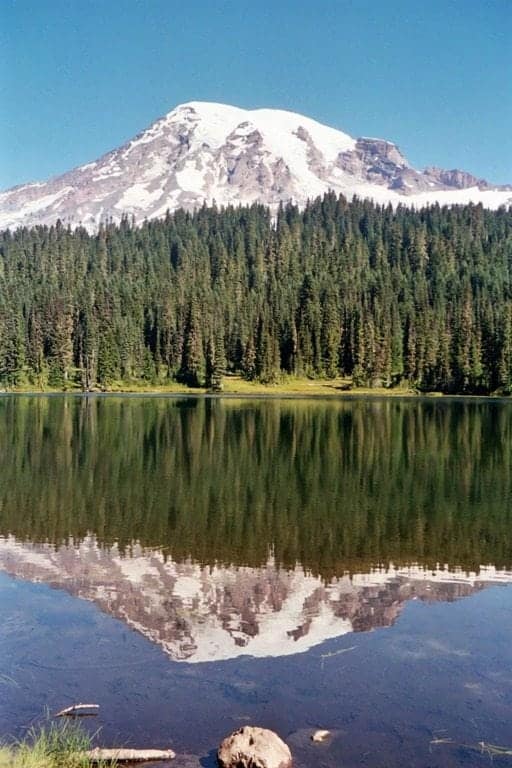 Places to Stay – Within the park you can make a reservation at the National Park Inn at Longmire. This inn is open year round. Lodging is also available at Paradise Inn during summer months. For Reservations call 360-569-2775 or visit www.guestservices.com/rainier
You can also camp within the park. Make sure and make your reservations early if you want to stay at a specific camp site.
For more information check out the Mount Rainier section of the National Park Website.