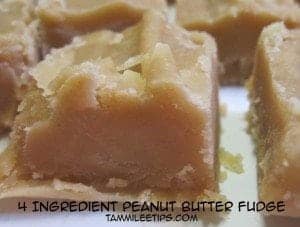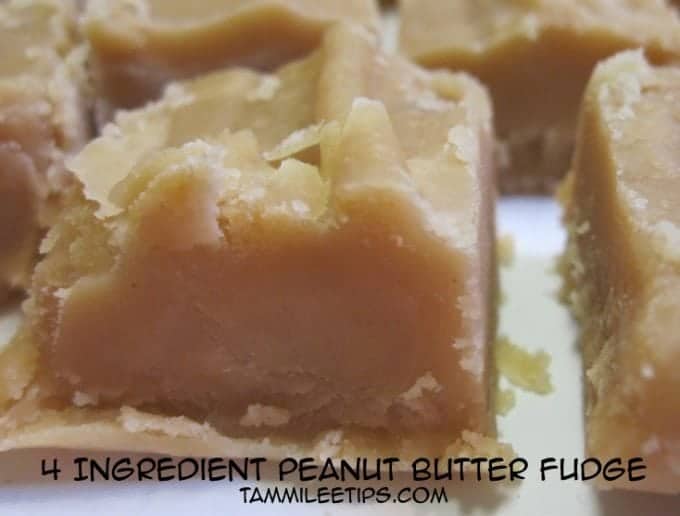 4 Ingredient Peanut Butter Fudge
Wow! This Peanut Butter Fudge was so easy to make and it tastes great! I can't believe it is only 4 ingredients. I will definitely be making this again for gifts and to bring to events.
I made up this batch as a thank you gift for the camp hosts that John works with here in the park. They work so hard to keep the park looking great and interact with guests. I love making them fun thank you gifts.
4 ingredient peanut butter fudge
Ingredients
1. 2 cups sugar
2. 1/2 cup milk
3. 1 tsp vanilla
4. 3/4 cup creamy peanut butter
Yep that is the whole list of ingredients!
Directions
1. Bring sugar and milk to a boil for 2.5 minutes
2. Remove from heat and stir in peanut butter and vanilla
3. Pour into dish of choice and let cool.
Tips
Once you add the peanut butter and vanilla to the pot it starts to cool and harden quickly make sure you have your dish ready.
Here is how I packaged the Peanut Butter Fudge to give away.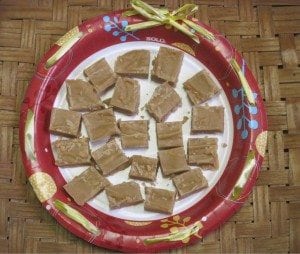 I used a hole punch and punched circles around this paper plate. I wove a pretty ribbon through the plate and tied a bow at the top. I wanted something that looked pretty but I was not too worried getting it back. I loved being able to make a paper plate a little prettier for gift giving.
Looking for other fun recipes? Check out our recipe section to see all of the recipes we have blogged about.