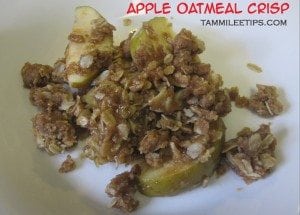 Apple Oatmeal Crisp
I love Apple Crisp! For some reason I had never made one before this week. I can not believe how super easy this recipe was. We had some family over so I decided to give this recipe a try. I figured why not dive in and try something new. I am so excited that I made this recipe it was really easy and tasted amazing. The Apple Oatmeal Crisp did not last very long once it came out of the oven. I am pretty sure everyone had seconds.
Ingredients
1 1/2 pounds apples (4)
1/2 cup butter
3/4 cup packed brown sugar
3/4 cup oatmeal
1 tsp cinnamon
1/2 cup flour
Changes I made to the recipe – I increased the brown sugar, oatmeal and cinnamon by a little bit. I really wanted to bring out the brown sugar and cinnamon flavors for the crisp.
Directions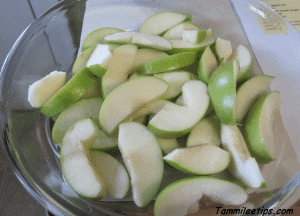 1. Arrange sliced apples in a dish. I used a glass pie pan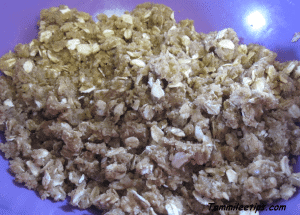 2. Melt butter in a large bowl.
add sugar, oatmeal, flour, and cinnamon until crumbly
sprinkle over apples
3. Bake at 350 degrees for 35 minutes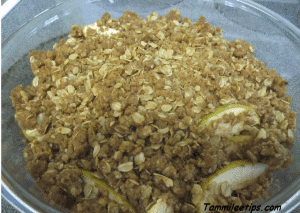 The next time I make this I think I will serve it with a scoop of vanilla ice cream. I am so excited about how easy this recipe was to make. I will definitely be making this Apple Oatmeal Crisp again in the near future.
Recipe adapted from cooks.com recipe.