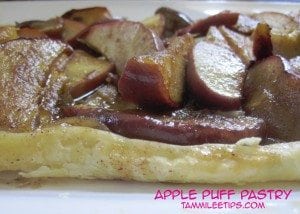 Apple Puff Pastry
While our family friends were in town from Tasmania Australia I learned about this super easy Apple Puff Pastry treat. Oh my goodness this is so easy and tasted like I slaved over it. I brought the platter out for everyone to enjoy it and when I turned back it was empty.
Ingredients
apples, cinnamon, brown sugar and puff pastry
Directions
1. Sprinkle cinnamon and brown sugar on the bottom of a baking sheet.
I spread it fairly liberal since I love cinnamon.
2. Layer apples along the baking sheet.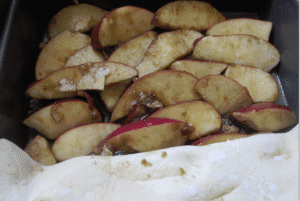 3. Place puff pastry sheet over the apples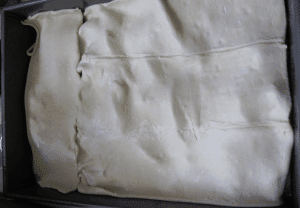 4. Once the apples are completely covered follow the directions on the puff pastry box for baking.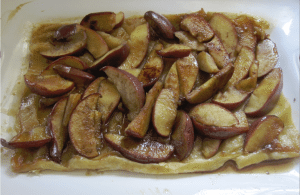 Once the pastry is done be very careful transferring it to a platter. I tried to do it myself and managed to flip it but I lost a lot of the yummy juice out the bottom of the pan onto the floor. I have to say my floor was as sticky sticky mess after this dish. It was well worth it after tasting how great this turned out.