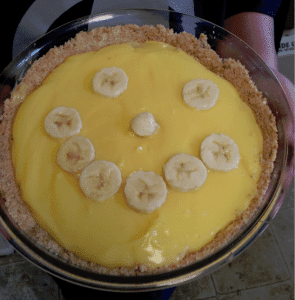 Banana Pudding Pie
While John's Nephews were visiting I had a great time baking in the kitchen with Nathan. He was such a great help and together we made this Banana Pudding Pie. This was a super fun kid friendly recipe to make up.
Ingredients
Graham Cracker Crust
1 package Banana Pudding
Non Fat Milk
Bananas
Directions
1. Make Banana Pudding according to directions on the box.
2. Place pudding in the fridge to set.
3. Make graham cracker crust
4. Line the graham cracker crust with banana slices.
5. Spread Banana pudding on top of the banana slices.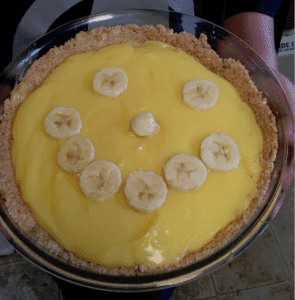 6. Add a banana smiley face and enjoy