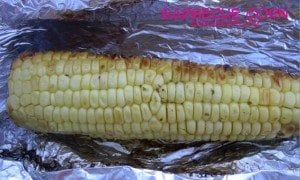 Barbecue Corn
This may be my new favorite thing to barbecue this summer. This corn is so easy to make and tastes fantastic.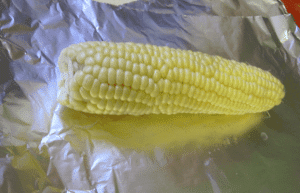 Place corn in the middle of aluminum foil. Make sure there is enough room to wrap around the corn.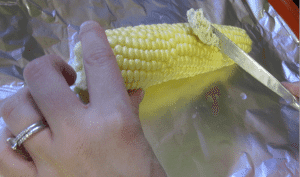 I spread Tuscan Flavored butter on the corn. This gave the corn a great seasoned flavor without being over powered.
I placed the corn on the top level of the grill while John cooked his steak. I would say we left the corn on top for probably 10 minutes.
When we took the corn off the grill I sat it on the side of the barbecue for a few minutes to cool down. Be careful when you open the foil.