Anyone a fan of Blue Cheese?
I love the salty tang of Blue Cheese. It is the perfect addition to biscuits.
These Blue Cheese Biscuits are crazy easy to make and taste fantastic!
They are perfect as a side dish or snack. They also make for a mean sandwich.
I love how simple and easy these biscuits are to make!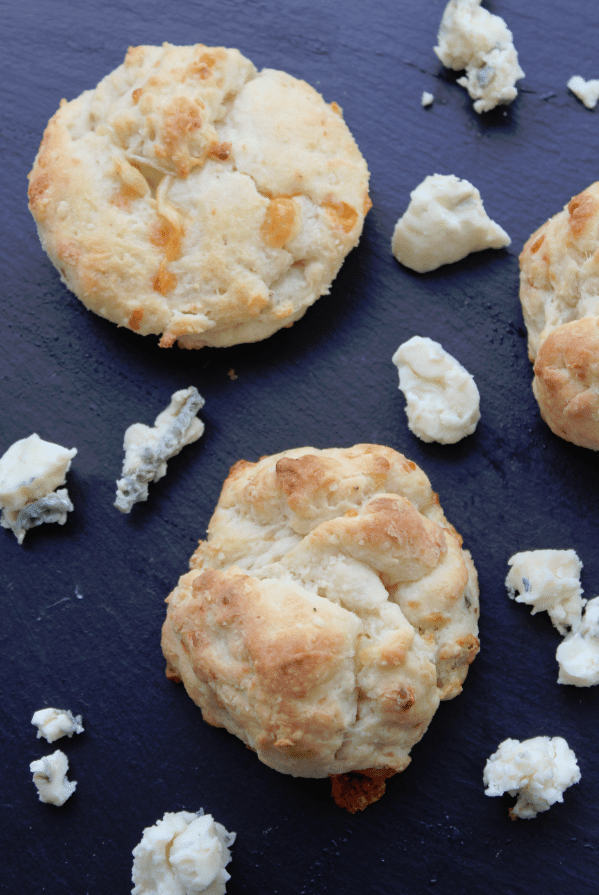 These are the perfect what am I going to snack on biscuit.
They are so simple to put together and only take 15 minutes in the oven.
John used these to make lunch sandwiches for a few days. He said they were amazing and I could definitely make them again any time I wanted to.
Blue Cheese Biscuits
Ingredients
2 cups self-rising flour
1 8oz container of sour cream
½ cup butter, melted
1 4oz package of crumbled blue cheese
Directions
Pre-heat oven to 425 degrees
1. Stir together all ingredients until blended
2. Turn onto a lightly floured surface, pat to ¾ inch thickness, cut with 2 inch cutter
3. Bake for 15-18 minutes until lightly browned
Do you love recipes? Check out our copy cat recipes, dessert recipes, and our Crock Pot Recipes.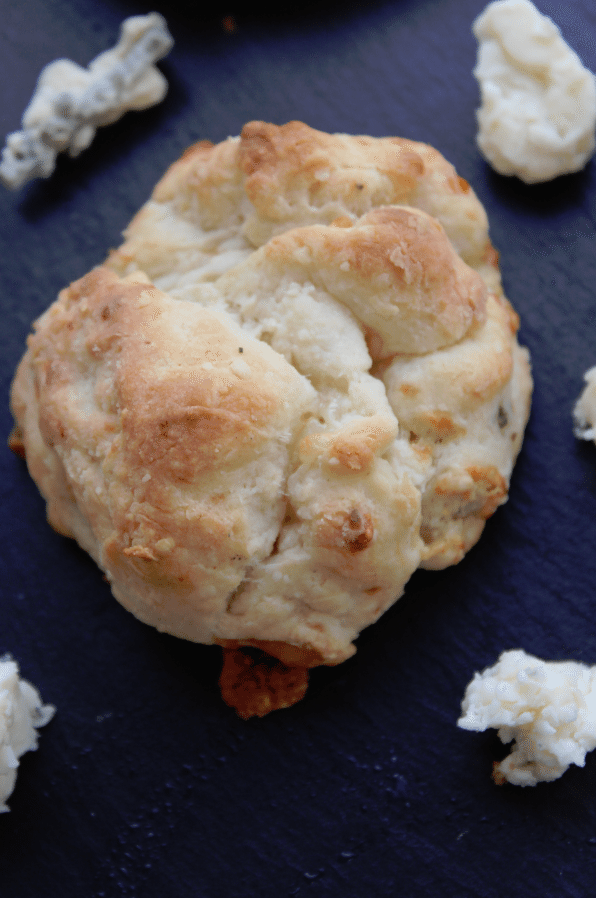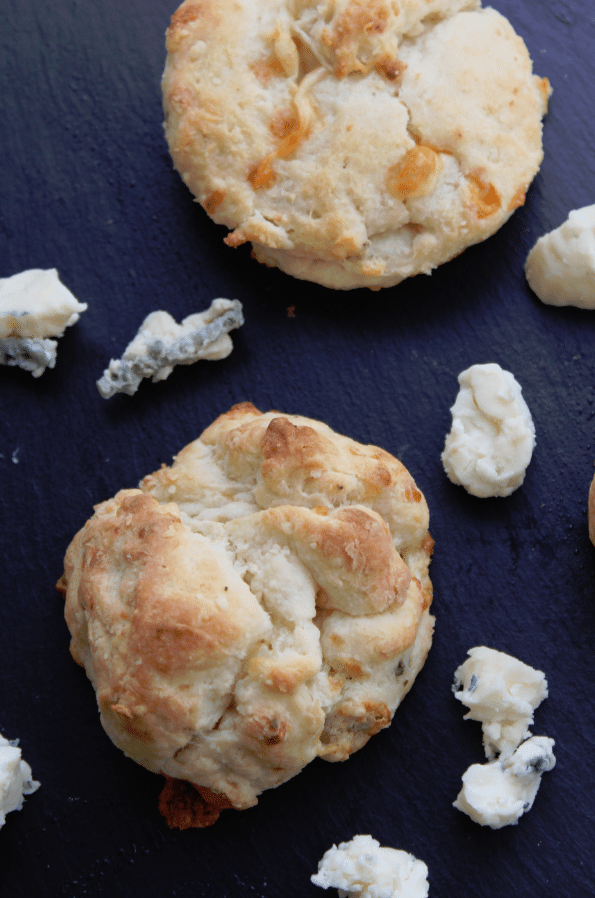 Super Easy Blue Cheese Biscuits
Ingredients
2 cups self-rising flour
1 8oz container of sour cream
½ cup butter, melted
1 4oz package of crumbled blue cheese
Instructions
Pre-heat oven to 425 degrees
Stir together all ingredients until blended
Turn onto a lightly floured surface, pat to ¾ inch thickness, cut with 2 inch cutter
Bake for 15-18 minutes until lightly browned