I love Fall! The leaves changing, baking with warm fall flavors, wearing cute sweaters and boots, the crisp morning air all make me so happy. I love baking with apples and brown sugar. The house smells decadently good and the results are always so good. These Caramel Apple Biscuits are melt in your mouth good. They combine apples, brown sugar, refrigerated biscuits to make amazing treats.
I love taking refrigerated biscuits and making them into something more. Have you seen our Crock Pot Monkey Bread? This recipe has been pinned over 157,000 times. I guess I am not the only person who loves baking with refrigerated biscuits.
Ok back to these amazing Caramel Apple Biscuits.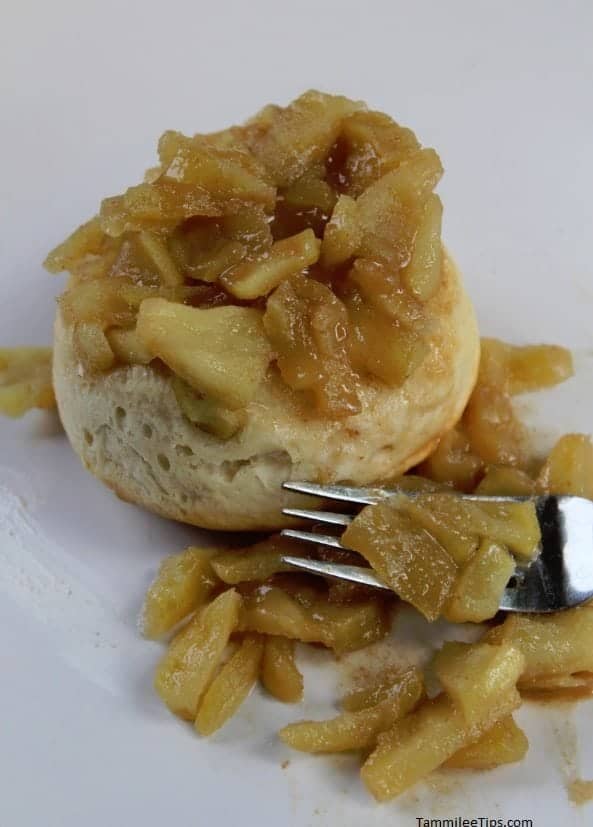 Caramel Apple Biscuits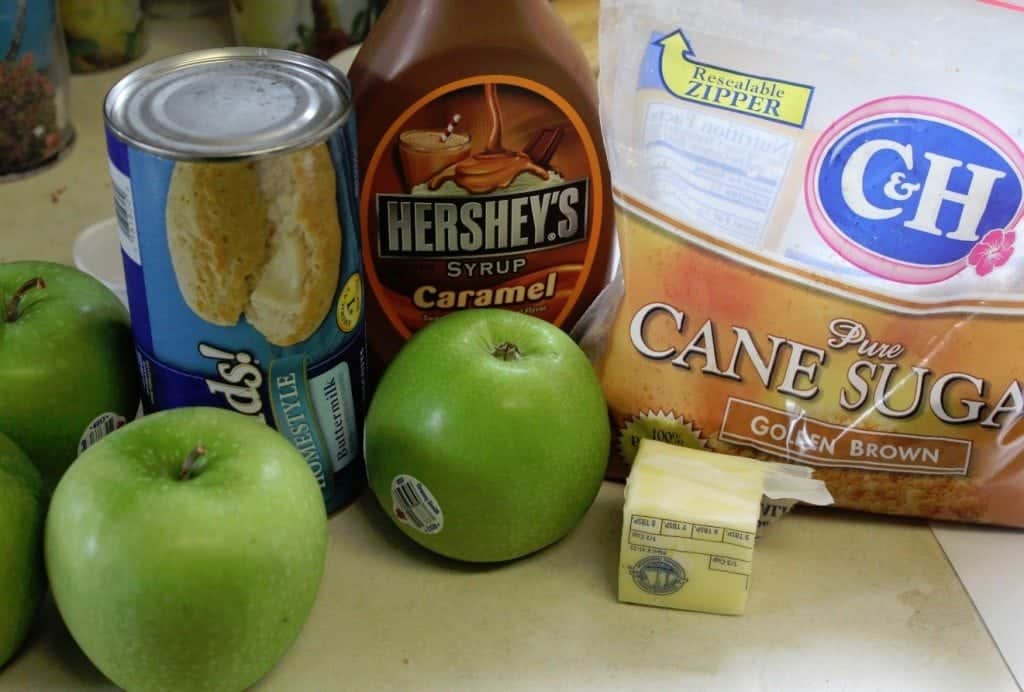 Ingredients
1/4 cup butter
1/2 cup caramel ice cream topping
1/4 cup dark brown sugar
6 cups sliced peeled granny smith apples, about 4 apples
1 can Grands Biscuits
Directions
preheat oven to 350 degrees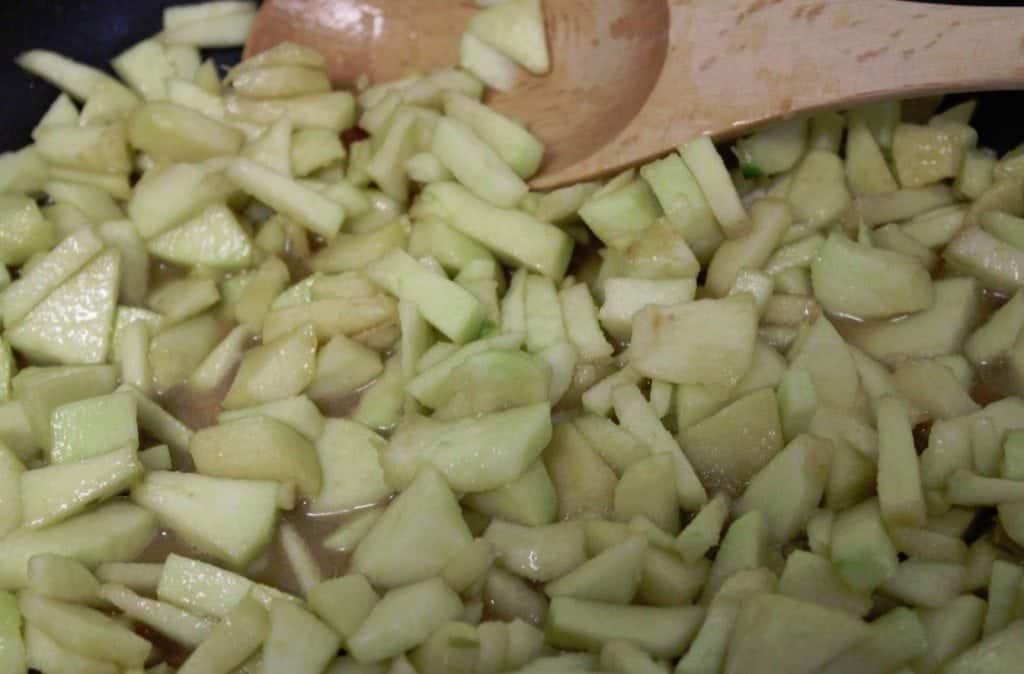 1. In a 12 inch nonstick skillet cook butter and caramel topping over medium high heat, until melted and bubbly, stir occasionally
2. Stir in apples and brown sugar
3. Cook over med-high heat for 12-15 minutes, until apples are tender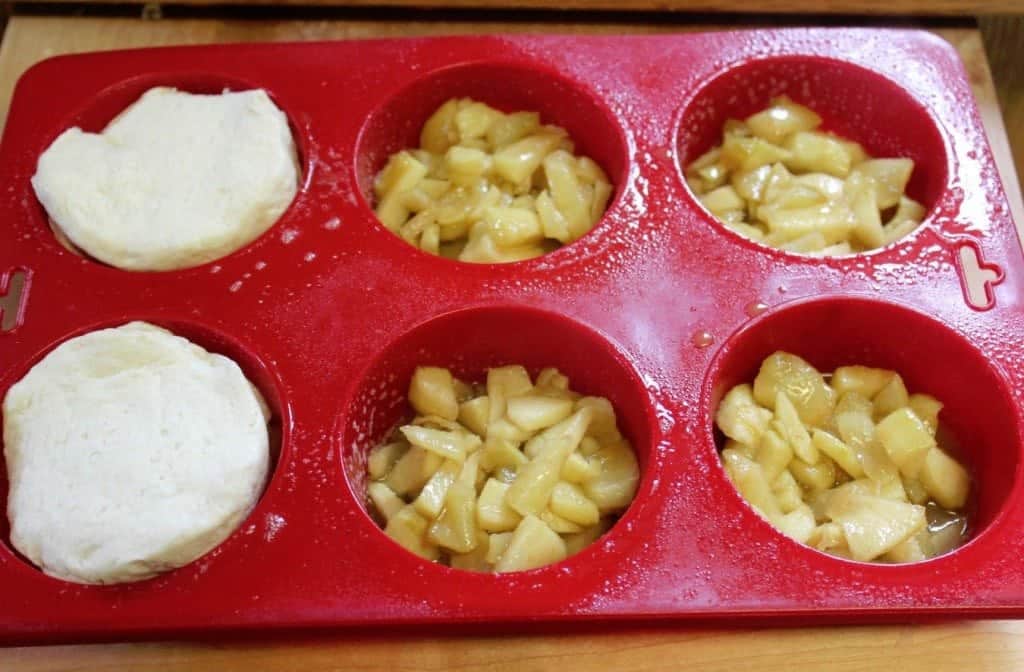 4. Spray large muffin tin with non stick spray
5. Spoon approx 1/3 cup caramel apple mix into muffin tin
6. Place a biscuit in each muffin tin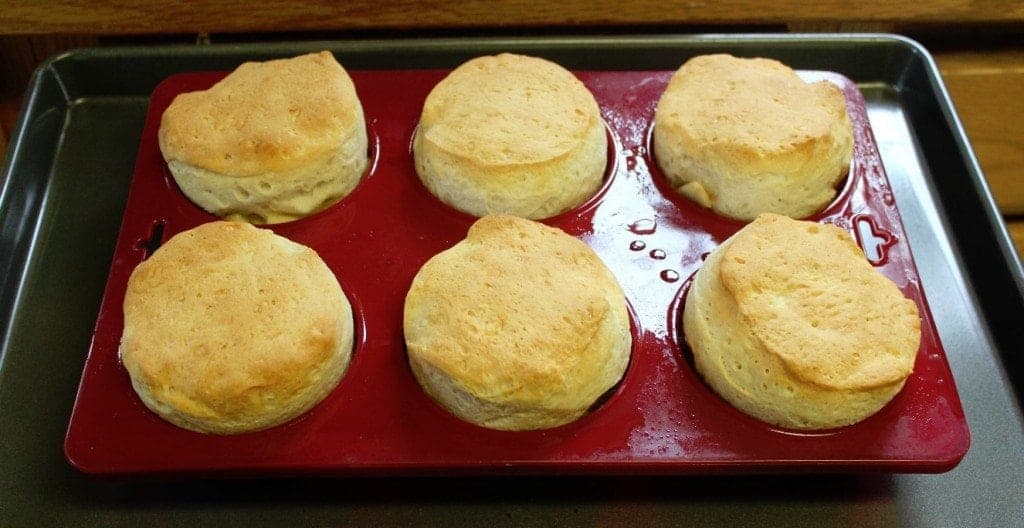 7. Bake 18-23 minutes until golden brown
8. Serve warm
I hope you enjoy this great Fall recipe. Please let us know your favorite apple recipes so we can try them out. I am always looking for recipes to try.
Ingredients
1/4 cup butter
1/2 cup caramel ice cream topping
1/4 cup dark brown sugar
6 cups sliced peeled granny smith apples, about 4 apples
1 can Grands Biscuits
Instructions
preheat oven to 350 degrees
In a 12 inch nonstick skillet cook butter and caramel topping over medium high heat, until melted and bubbly, stir occasionally
Stir in apples and brown sugar
Cook over med-high heat for 12-15 minutes, until apples are tender
Spray large muffin tin with non stick spray
Spoon approx 1/3 cup caramel apple mix into muffin tin
Place a biscuit in each muffin tin
Bake 18-23 minutes until golden brown
https://www.tammileetips.com/caramel-apple-biscuits/
Recipe adapted from Pillsbury Bake Off Recipes 2008