Woohoo! Summer is finally here and it is time to use the barbecue as much as we humanly can.
I don't know about you but any chance I have to barbecue and be outside I grabbed it. The last thing I want to do is heat up the house with the oven. Plus summer only last so long so we have to grab any chance we get to be outside!
I thought it would be great to share some Grill Safety Tips to help prevent injury or food borne illness. The last thing we need is to miss out on summer fun because we are injured or stuck on the couch sick.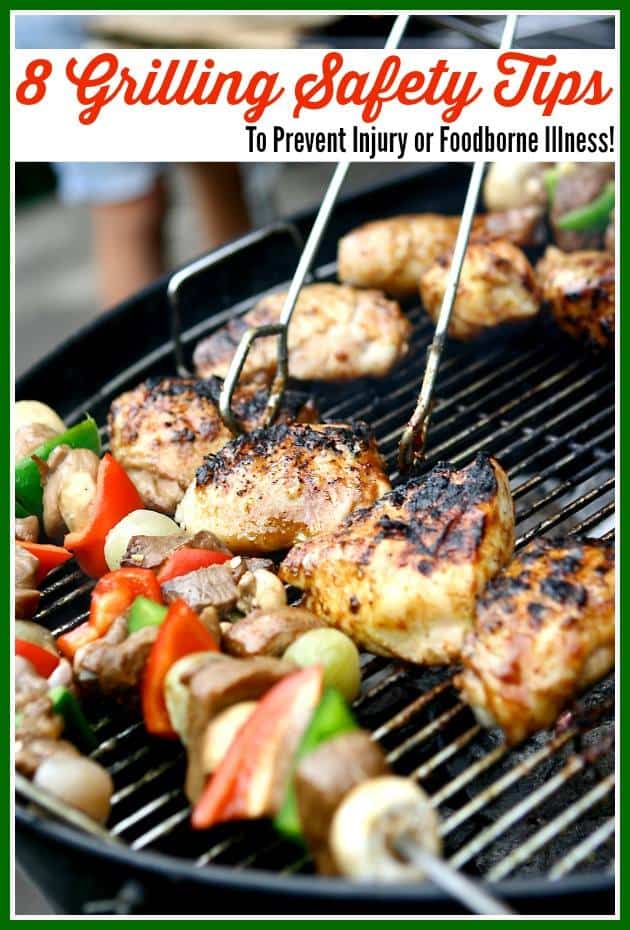 8 Grill Safety Tips to Prevent Injury or Food-Borne Illness…