Super Cute DIY Suitcase Pet Bed!
I love this DIY Suitcase Pet Bed! It is so cute and can be customized to fit your house.
We all love our pets and want them to have a cute fun place to rest their heads. This Suitcase Pet Bed is a fun easy DIY project.  I love that it is not labor intensive and you don't have to spend days on the project.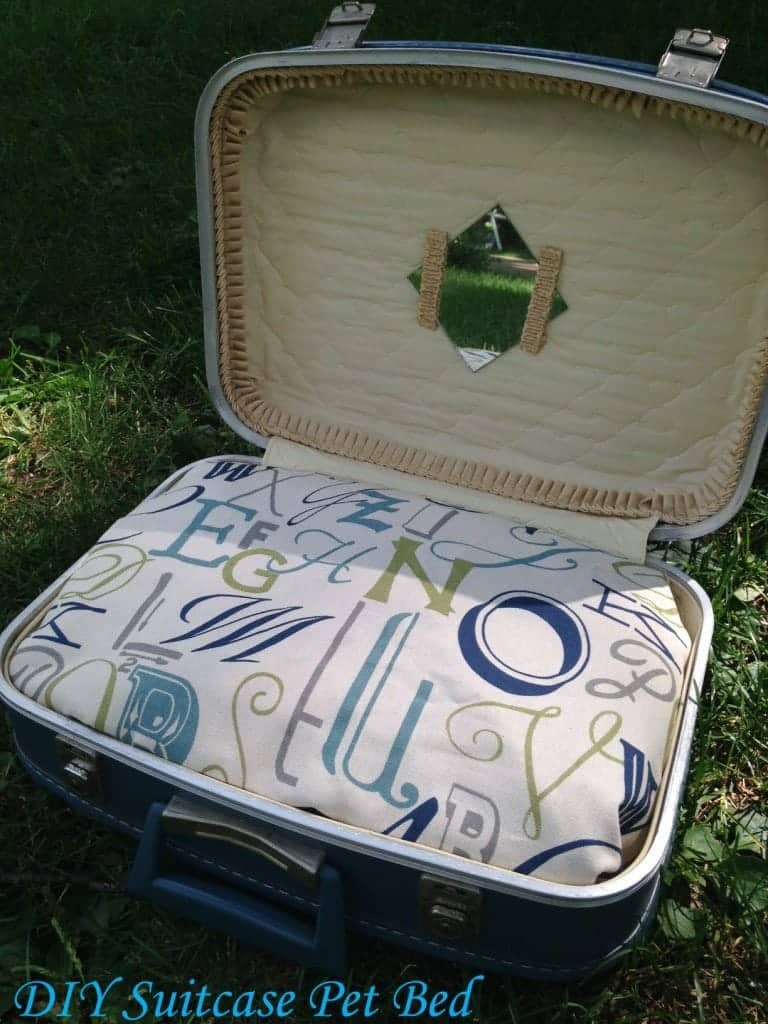 Create this super cute DIY Suitcase Pet Bed out of an old suitcase in just minutes….