Wow! It is hard to believe we are already to Day 8 of our 25 days of Holiday Cookies and Treats.  These Ranger Cookies make me smile and bring back so many memories each time I make them.
My dear Husband is a Park Ranger here in Spokane so making Ranger Cookies just seems fitting. I first learned of Ranger Cookies after John met my parents for the first time. We were at the grocery store picking up beer so John and my Dad could continue talking. To say the least they got along quite well from the beginning. As my Mom and I are walking through the grocery store trying to figure out where my Dad and John had wandered off to we heard them laughing and giggling like little kids. We come around the corner to both of them giggling and telling us they found Ranger Cookies and we had to buy them. They thought it was so funny that there were Ranger Cookies in the store.
Since this moment oh so many years ago I have been making Ranger Cookies at home. They make me smile and think back to how scared I was introducing John to my parents. Ok maybe not scared but seriously nervous. My parents live on the other side of the state so they did not meet many/any of the guys I dated before John. It was a huge deal for them to meet John. I had not introduced them to anyone else and they knew this meant he was a keeper. I don't know if I even realized how big of a deal it was until after that dinner.
I am happy to say 8 years later we are still happy and together. That initial dinner paved the way for many more dinners and travel adventures with my parents. John and my Parents get along so well it is quite ridiculous some days. They told me if anything happened to John and I that they would have to think about which one of us they would keep. I am hoping that was tongue in cheek but you never know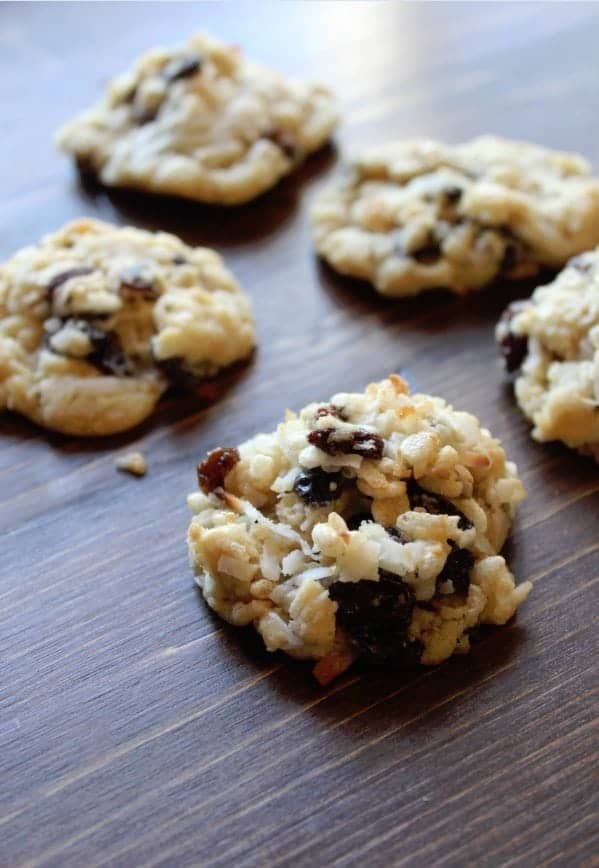 I hope you enjoy these Ranger Cookies as much as we do! [Read more...]