Last week we shared the Crunch Berry Treats we made with items from the Albertsons Anniversary Sale.
This week I was challenged again by Albertsons to make a new recipe with items that are on sale this week.
I headed up to our local Albertsons this afternoon during the heat of the day with plans to pick up some meat that is on sale for a great price this week.
WELL….did I mention how hot it is in Spokane today? About 95 degrees when I headed to the store in my poor car that the A/C went out on this summer.
Soooooooo I kept finding myself in the ice cream aisle at Albertsons. No matter which way I turned I kept walking back to the freezer section and cooling off. I figured since I was there I might as well see what was on sale.
I found a great deal on ice cream sandwiches and whipped toppings. My brain started whirling as I cooled down in the freezer section and I decided it was time to make a delicious Chocolate Caramel Ice Cream Cake.
No oven needed and perfect for this hot Saturday in Spokane!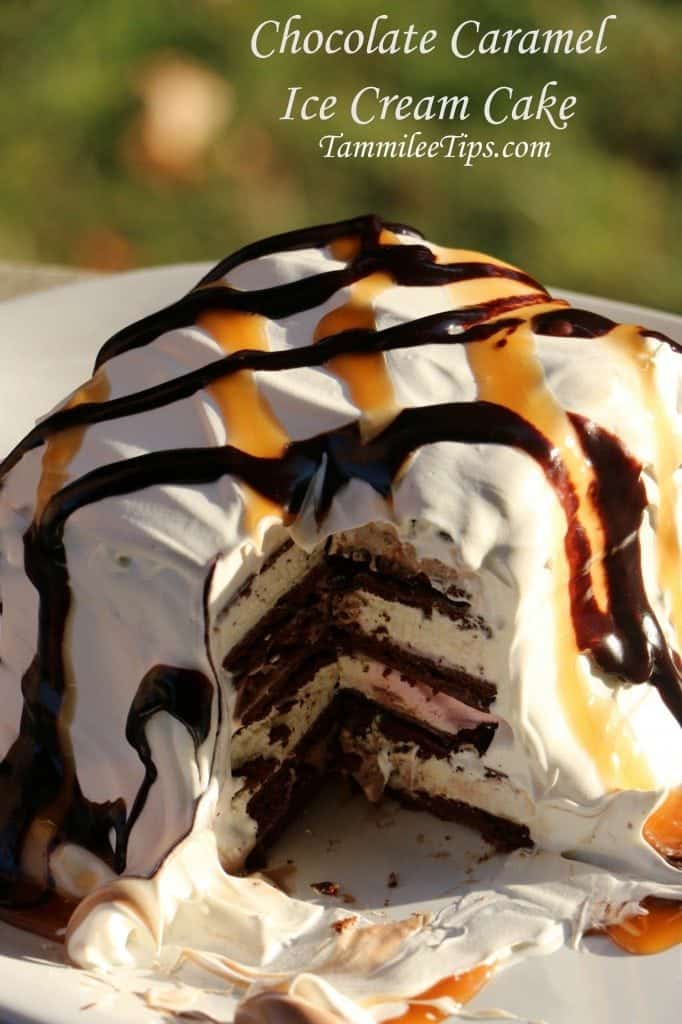 I stocked up on a ton of stuff while at Albertsons. The anniversary sale has some killer prices on things we use all the time. I picked up a couple loaves of bread for an upcoming recipe, steaks, brie cheese (just because it is well seriously delicious) and a few other pantry supplies.  Head over here -> Albertsons Anniversary Sale ad to see everything on sale!…