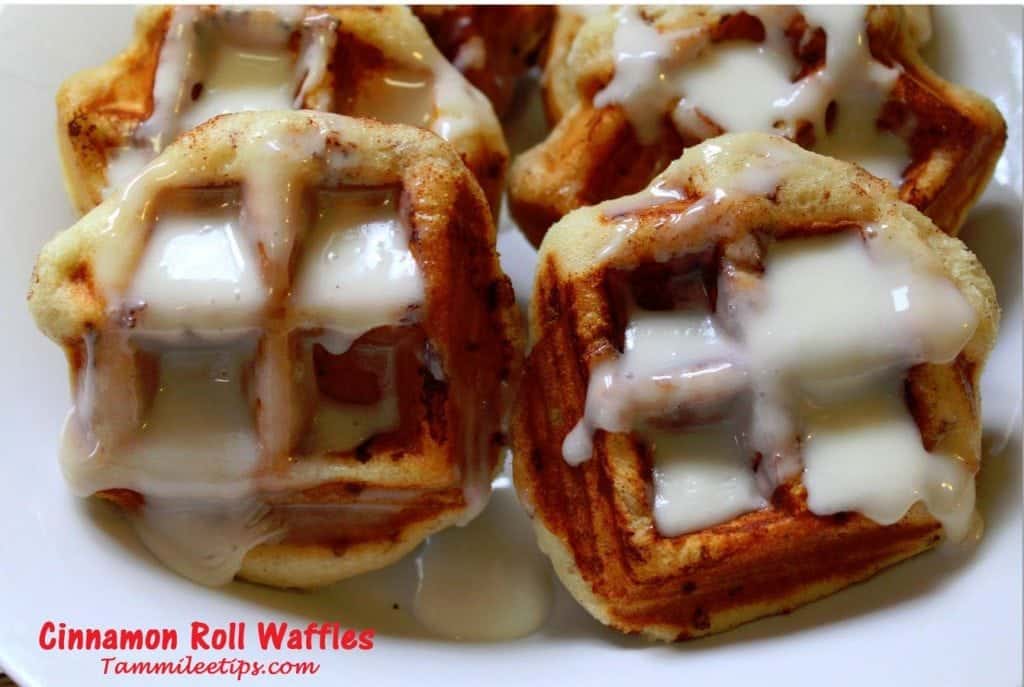 Cinnamon Roll Waffles
I feel like this recipe should come with a warning label. These are so good and so easy to make that they might be a bit dangerous! When I say easy to make I really mean one of the easiest things to make ever!
Ingredients
1 package of refrigerated cinnamon rolls
Directions
1. Lower heat on your waffle maker to low/medium. This is a 2 on my waffle iron.
2. Spray waffle iron with non stick spray, we used pam.
3. Place cinnamon rolls onto iron and close.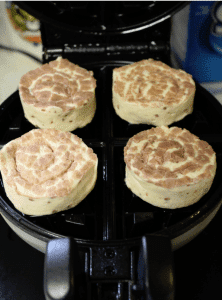 4. Our waffles were done after a few minutes. I watched them pretty closely to make sure they did not burn.
5. Pour icing over the top and enjoy