I love a good margarita! This Copy Cat Chevy's Sunburn Margarita recipe is quite tasty and so easy to make!
This margarita is really refreshing!  This is one of those drinks that you could easily have a couple of them and all of a sudden realize that you are not quite as steady on your toes as you thought you were.
We love making copy cat cocktails at home. A few of our favorites are the Copy Cat Chili's Jamaican Paradise, the seriously yummy Copy Cat Chili's Calypso Cooler, and the Cactus Colada.
The Copy Cat Chevy's Sunburn Margarita would taste great with spicy barbecue shrimp,   grilled avocados, and a great fruit salad. I love meals that you can enjoy outside during the nice sunny weather we have been having. Any time I can use the barbecue and blender to make a great meal I am happy.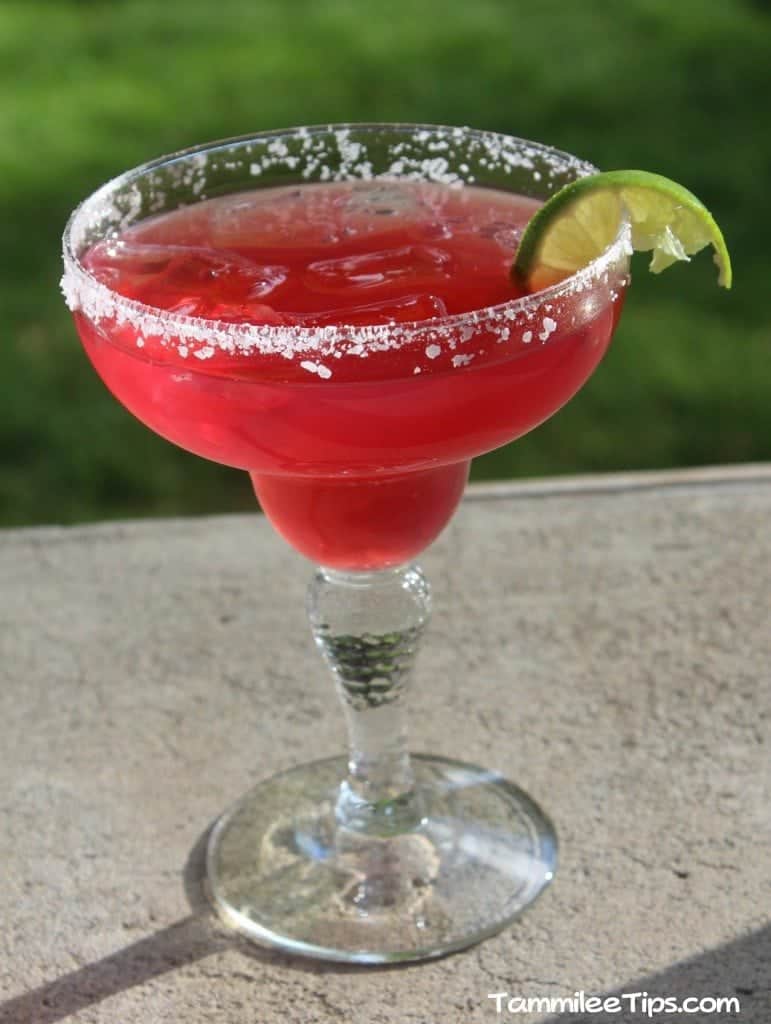 Copy Cat Chevy's Sunburn Margarita
Ingredients
1 1/2 oz Silver Tequila
1/2 oz Triple Sec
1/4 cup sweet and sour
1/4 cup Cranberry Juice
Directions
1. Combine ingredients in a shaker
2. Strain into a salt rimmed margarita glass
Lime Wedge
Do you love recipes? Check out our copy cat recipes, dessert recipes, and our Crock Pot Recipes.
Copy Cat Chevy's Sunburn Margarita Recipe
Ingredients
1 1/2 oz Silver Tequila
1/2 oz Triple Sec
1/4 cup sweet and sour
1/4 cup Cranberry Juice
Instructions
Combine ingredients in a cocktail shaker
Shake and strain into a salt rimmed margarita glass with ice
Lime Wedge for a garnish
https://www.tammileetips.com/copy-cat-chevys-sunburn-margarita-recipe/