John has developed a new love for Starbucks Frappuccinos. He loves coffee and has decided that these are his new favorite thing. I am not a fan of the $2.00+ price tag on them, so I decided to see if we could make a Copy Cat Starbucks Frappuccino at home. I am really hoping that he will make this instead of picking up a $2.00 drink at the store. This is such an easy copy cat recipe to make at home.  We had all of the ingredients in the pantry.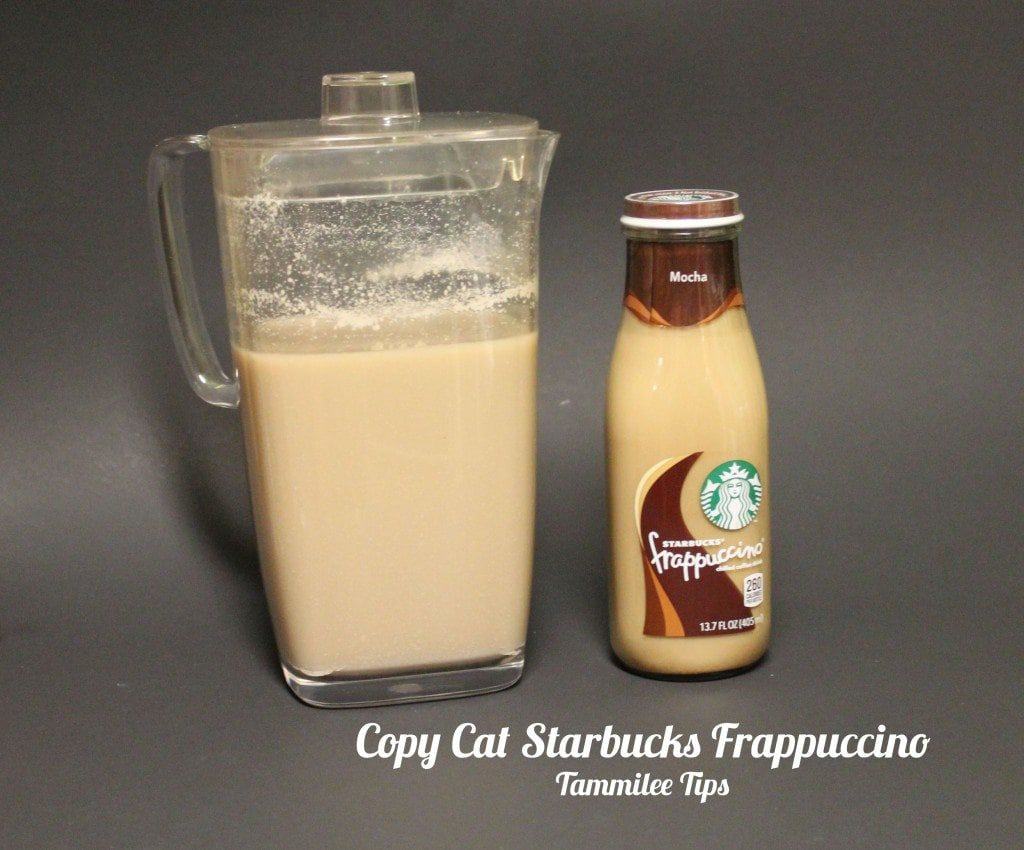 We made this recipe originally back in 2013 when we were just learning to take food pictures. Now that we are in 2016 our food photography has thankfully improved as has our equipment. Here is a new look at this recipe. 🙂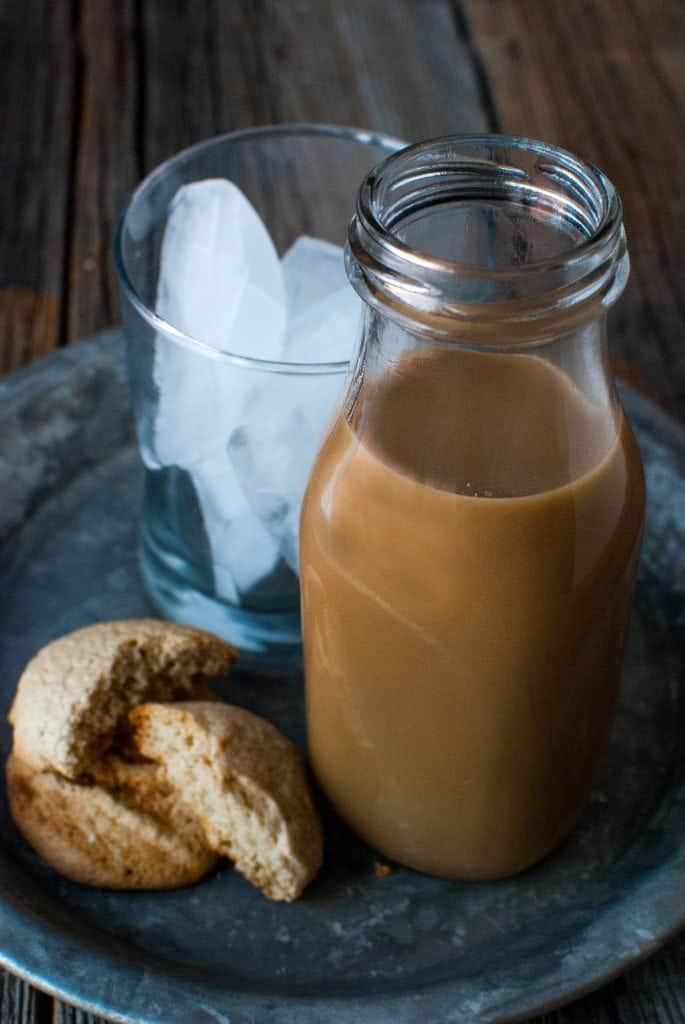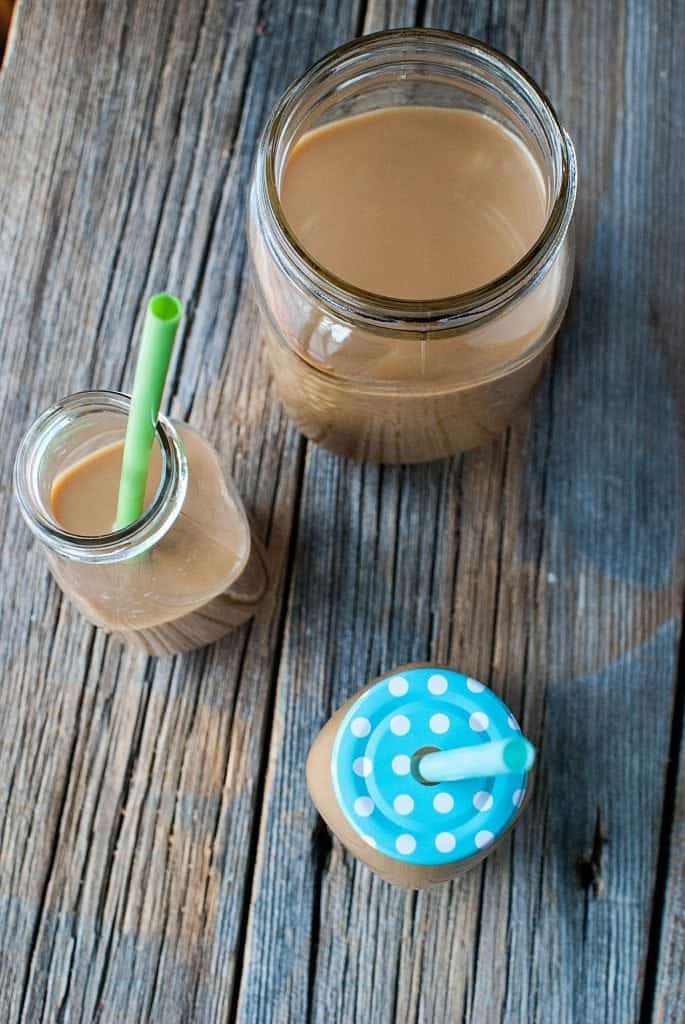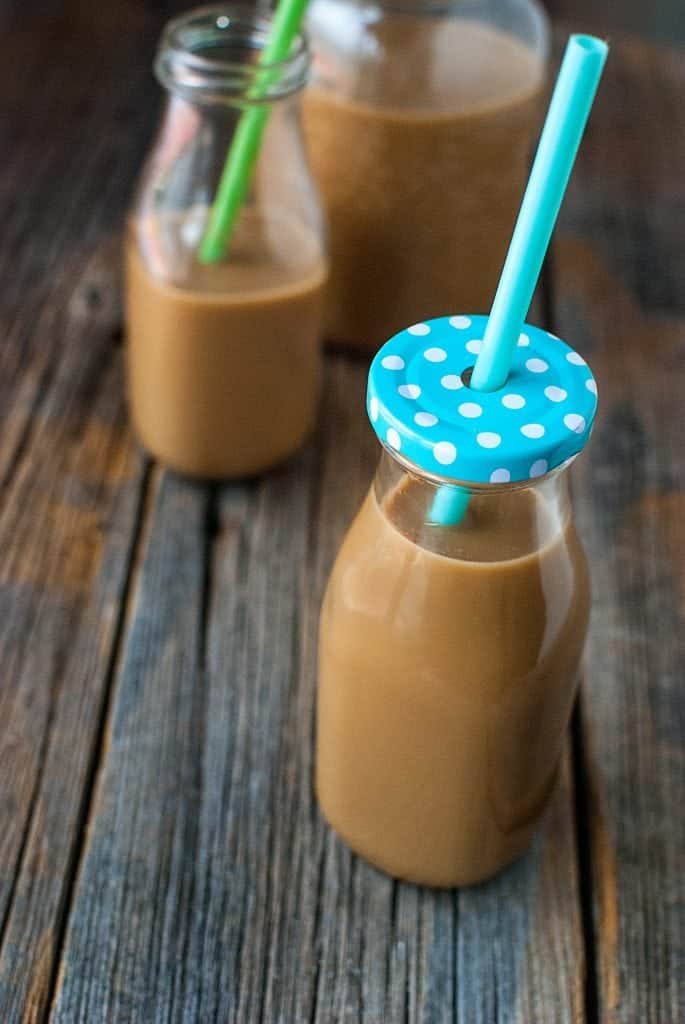 CopyCat Starbucks Frappuccino

Ingredients
10 cups cold coffee
1/2 cup sugar
1/2 cup brown sugar
1/2 cup vanilla creamer
Directions
Pour everything into a pitcher and mix together
A few notes from trying this CopyCat Starbucks Frappuccino recipe
-Flavored coffee did not work well for this recipe. It was way too sweet
-Splenda did not work with this recipe. It did not mix in and kind of floated through the drink

Looking for more copycat recipes check out our Copy Cat Recipe Section.