I have been wanting to make this Crock Pot Carrot Cake Oatmeal Recipe for years and finally have it done to share with you! A few years ago I made these Carrot Cake Oatmeal Cookies and loved them!
As I was making them I kept wondering if I could make a Carrot Cake Oatmeal Recipe in the crock pot! Because as you all know I love making anything I can in the crock pot!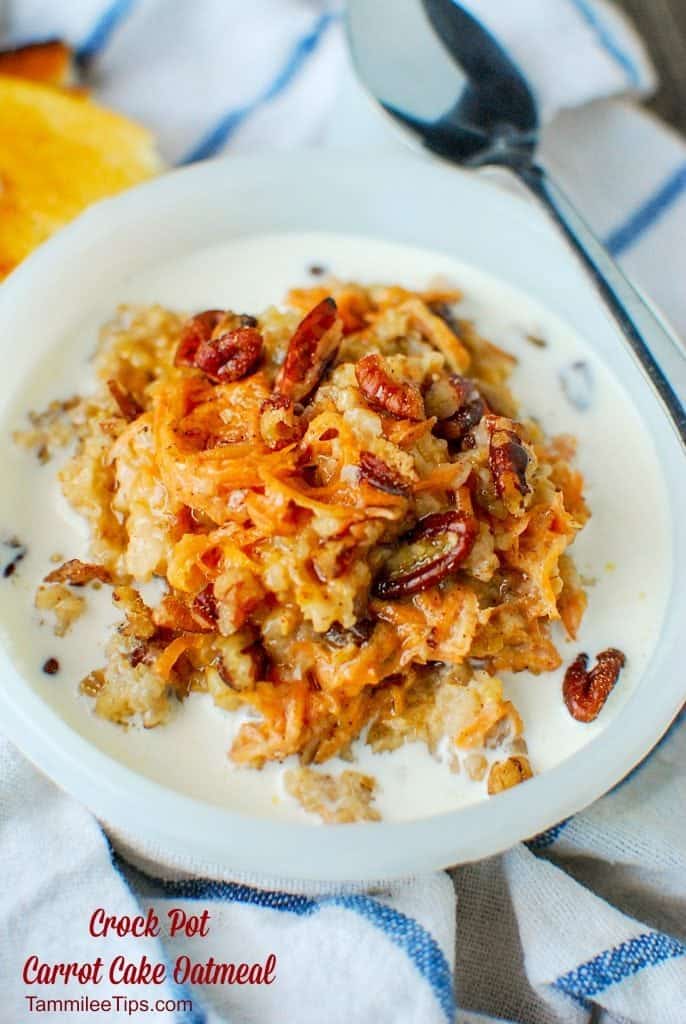 My level of excitement to finally get to share this recipe is just a tad bit over the top! For some reason, this was a slow cooker recipe that has been in my head for years and I just never sat down and made it happen. Do you have recipes like that? Ones you want to make but you keep putting off?
I also really want to learn to make croissants and macarons! Both of these have been goal recipes for years. Maybe I will add them to my 50 before 50 list or 41 before 41 list depending on what I do. I can't believe I am 40 and completed my 40 before 40 list! WOW! What a whirlwind of a year getting it done.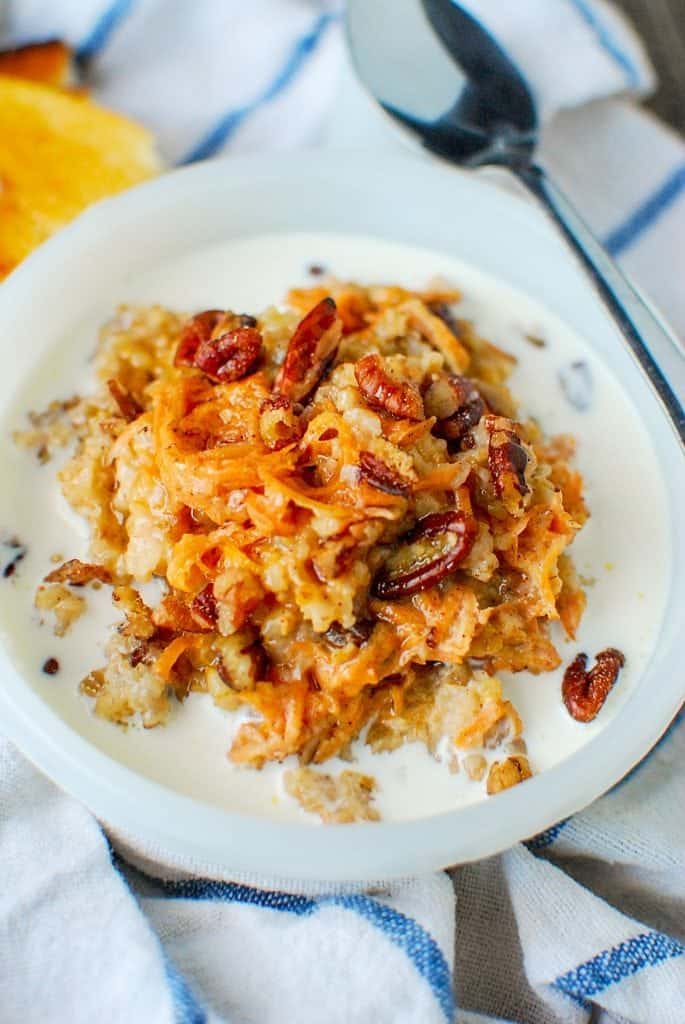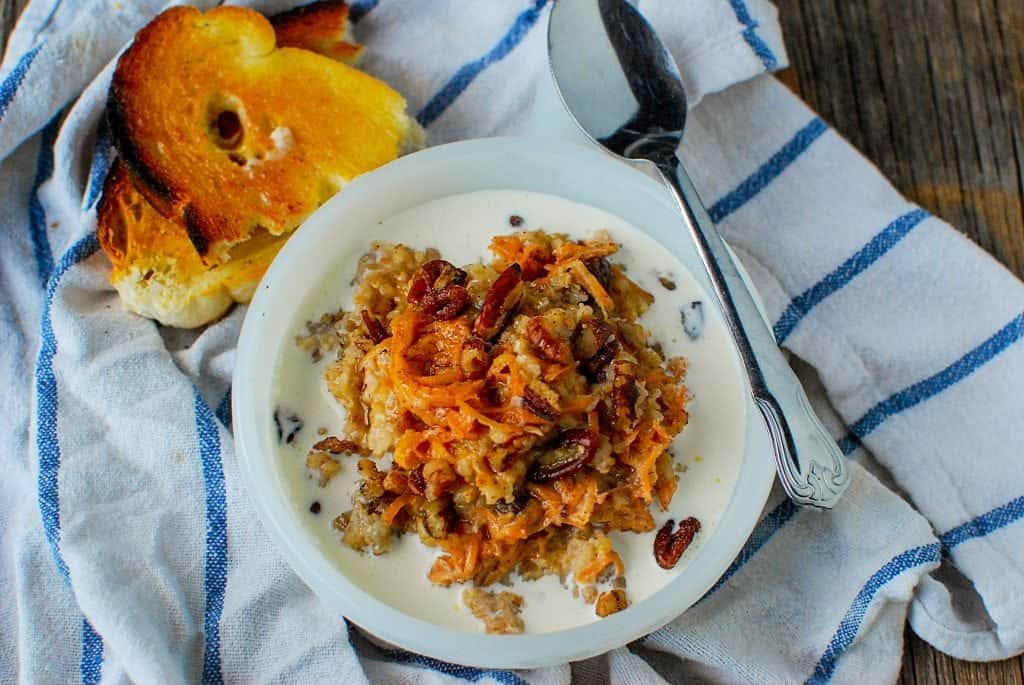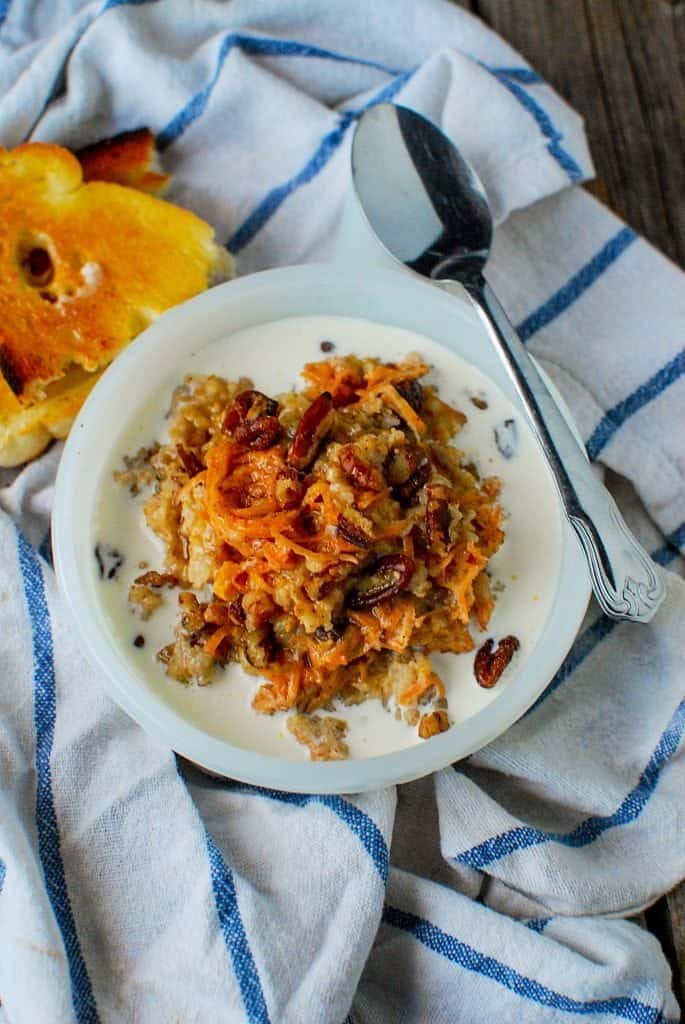 Are you drooling yet? LOL! Just kidding..sort of.
Here you go! Here is the recipe you need to make for breakfast or lunch or any time of the day honestly!
Crock Pot Carrot Cake Oatmeal Recipe
Ingredients
1 Cup Steel cut oats
1 Cup Water
2 Cups Milk
½ Cup Heavy whipping cream
1 tsp Cinnamon
2 tsp Ginger, whole
¼ tsp Nutmeg
2 Tbsp. Butter
¼ Cup Maple Syrup
1 Cup Grated Carrot
½ Cup Raisins
¼ Cup Pecan pieces
1 tsp Vanilla
Directions
Line the slow cooker pot with parchment for easy cleanup
Combine all ingredients in a bowl except for pecans.
Cook on low for 4 – 5 hours
Garnish with more maple syrup and sprinkle the pecans over the top.
Can also serve with a bit of cream/milk.
Enjoy!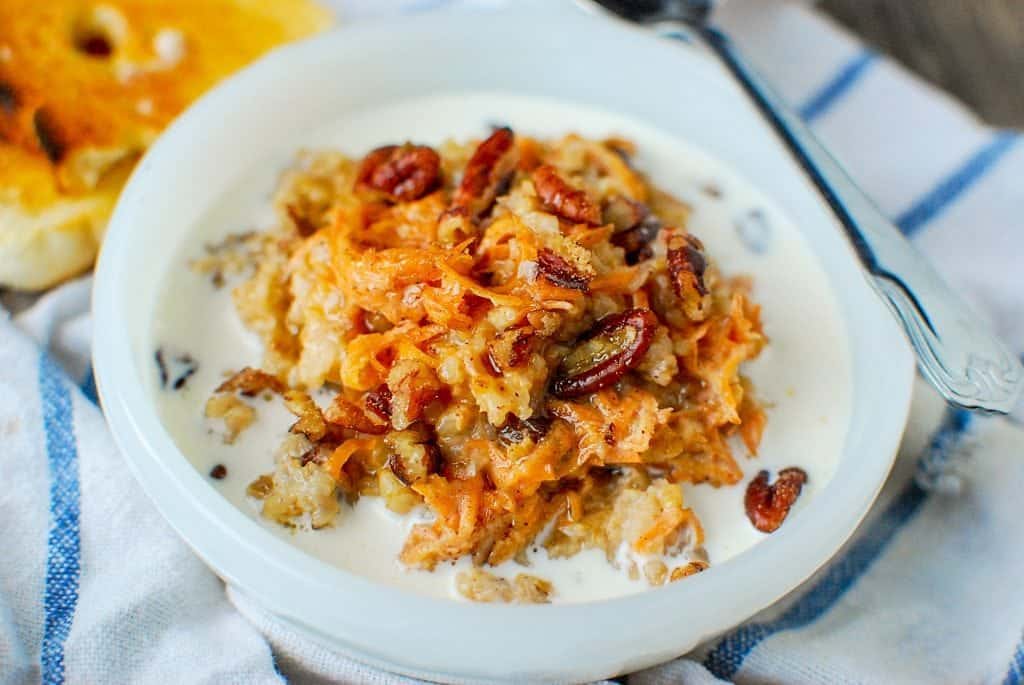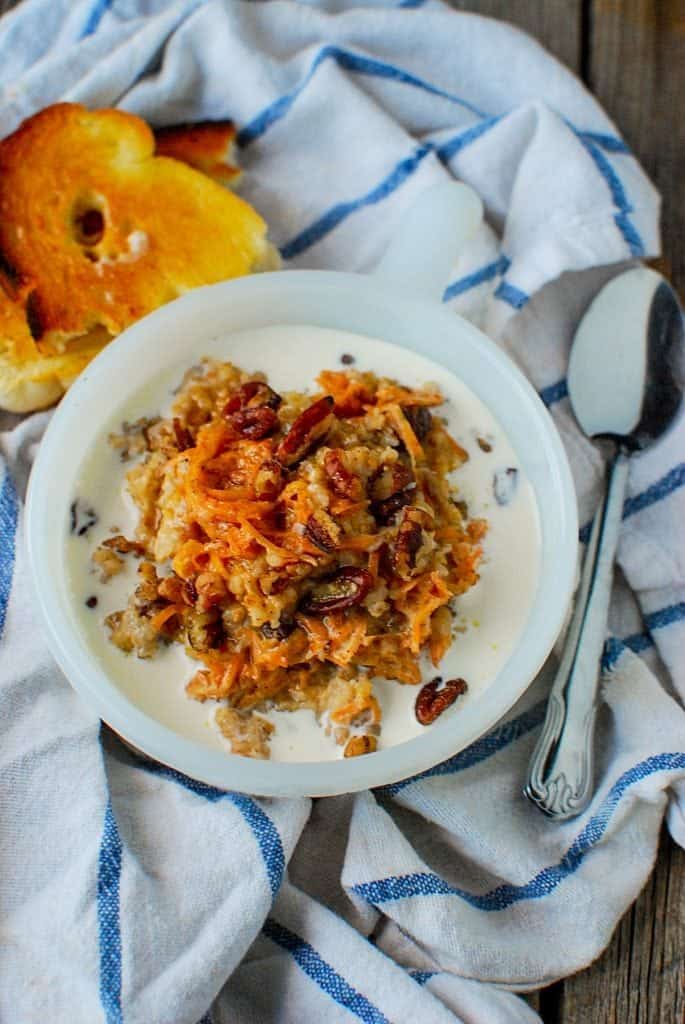 We use either the Hamilton Beach Set 'n Forget Programmable Slow Cooker, 6-Quart
or Crock-Pot 5-Quart Slow Cooker
for all of our crock pot recipes
Do you love recipes? Check out our copy cat recipes, dessert recipes, and our Crock Pot Recipes.

Follow Tammilee Tips's board Tammilee Tips Recipes on Pinterest.