I have to say I will never make a ham any other way after making this delicious Crock Pot Ham. Oh my goodness this so easy and turned out amazing!  John's Mom was over for Slow Cooker Saturday lunch and loved it. John has been enjoying the leftovers and said they are amazing.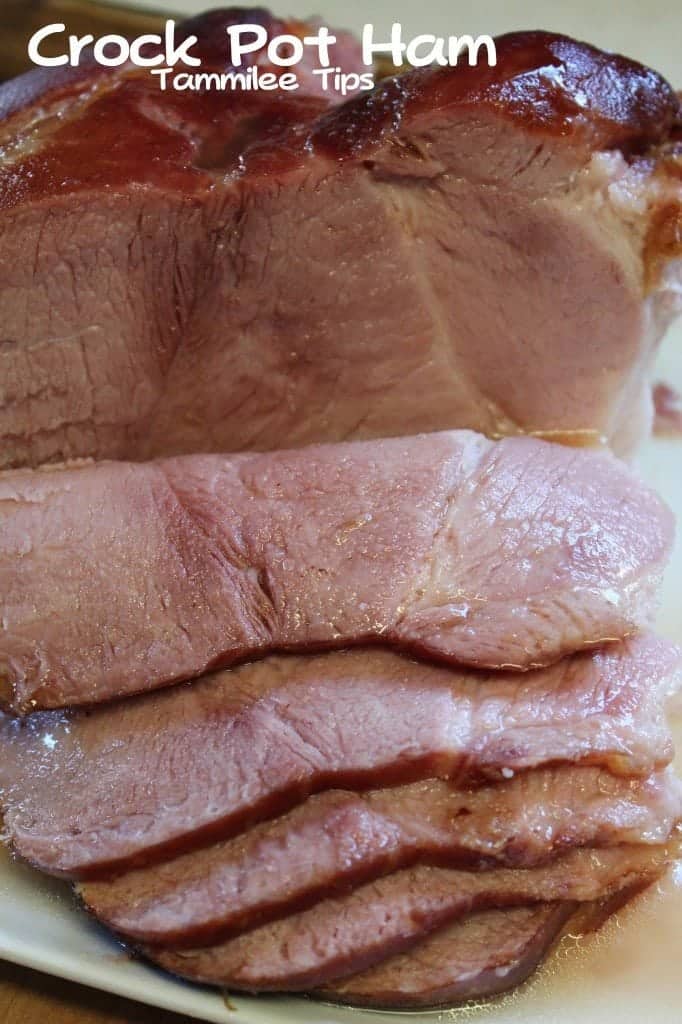 This ham is so moist and juicy.  John enjoyed it on sandwiches and with eggs and cheese for a few days after I made it. It kept great in the fridge. I think next time I make it I will slice it for sandwiches and put it in the freezer so we have it for John's lunches.
I used part of the leftovers to make breakfast sandwiches that I froze. Just make up some biscuits, slice cheese and pieces of this ham and you have a quick and easy breakfast.
Crock Pot Ham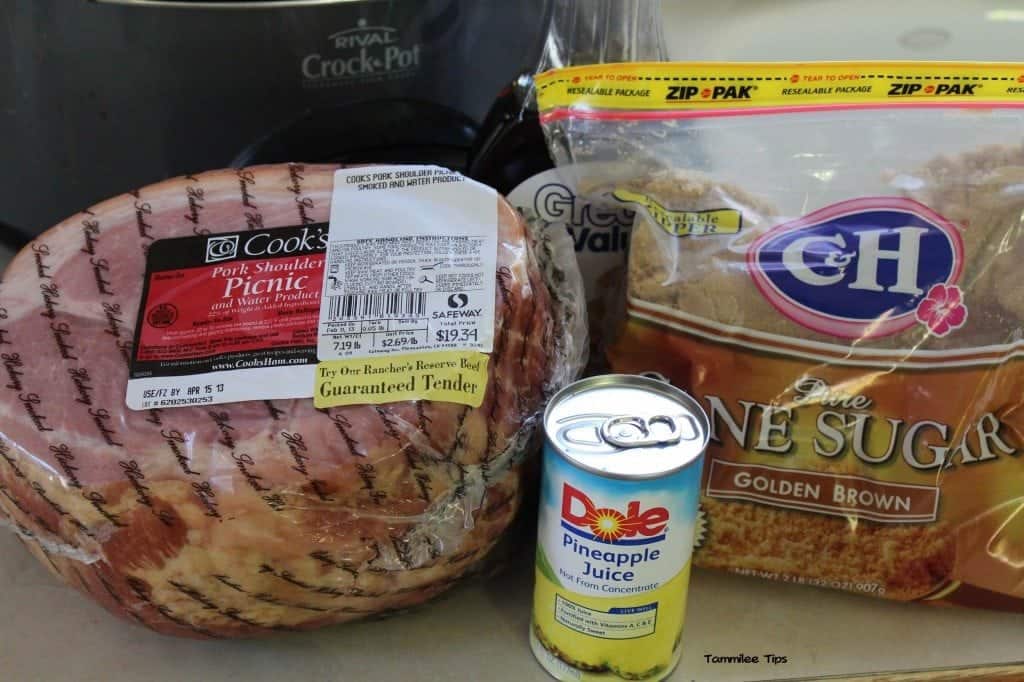 Ingredients
7-pound ham
2 cups pineapple juice
1 cup brown sugar
1/2 cup maple syrup
Directions
1. Unwrap ham and place in the Crock-Pot

2. Rub ham with brown sugar on all sides.
3. Pour pineapple juice and maple syrup over the ham
4. Cover and cook for 4-5 hours on low.
5. About an hour before serving pour juice over the top of the ham
6. Remove and let it rest for 10 minutes before carving
7. Enjoy
We use either the Hamilton Beach Set 'n Forget Programmable Slow Cooker, 6-Quart
or Crock-Pot 5-Quart Slow Cooker
for all of our crock pot recipes
If you love Crock Pot Recipes check out our Top 9 Crock Pot Recipes
2. Crock Pot Tater Tot Casserole
4. Crock Pot Spicy Buffalo Ranch Chicken
5. Crock Pot Corned Beef and Cabbage
6. Crock Pot Spicy Barbecue Kielbasa
7. Crock Pot Bourbon Glazed Kielbasa
9. Crock Pot Cajun Boiled Peanuts
Do you love recipes? Check out our copy cat recipes, dessert recipes, and our Crock Pot Recipes.
Follow Tammilee Tips's board Tammilee Tips Recipes on Pinterest.


Crock Pot Ham
Ingredients
7-pound ham
2 cups pineapple juice
1 cup brown sugar
½ cup maple syrup
Instructions
Unwrap ham and place in the Crock-Pot
Rub ham with brown sugar on all sides.
Pour pineapple juice and maple syrup over the ham
Cover and cook for 4-5 hours on low.
About an hour before serving pour juice over the top of the ham
Remove and let it rest for 10 minutes before carving