The Louis Olympia soon to be called the Celestial Olympia hearkens back to the golden age of cruising or the 1980s depending on your mood. The ship is a medium size ship. We had the pleasure of checking out a junior suite and were amazed at the size of the room.
Even the hallways are bigger than you find on current cruise ships. You can imagine our surprise when we found a bathtub in our room. The room includes a full size bed, couch, desk, giant bathroom and closet space for days. We could easily spend a month or 2 on the ship with the size of the room.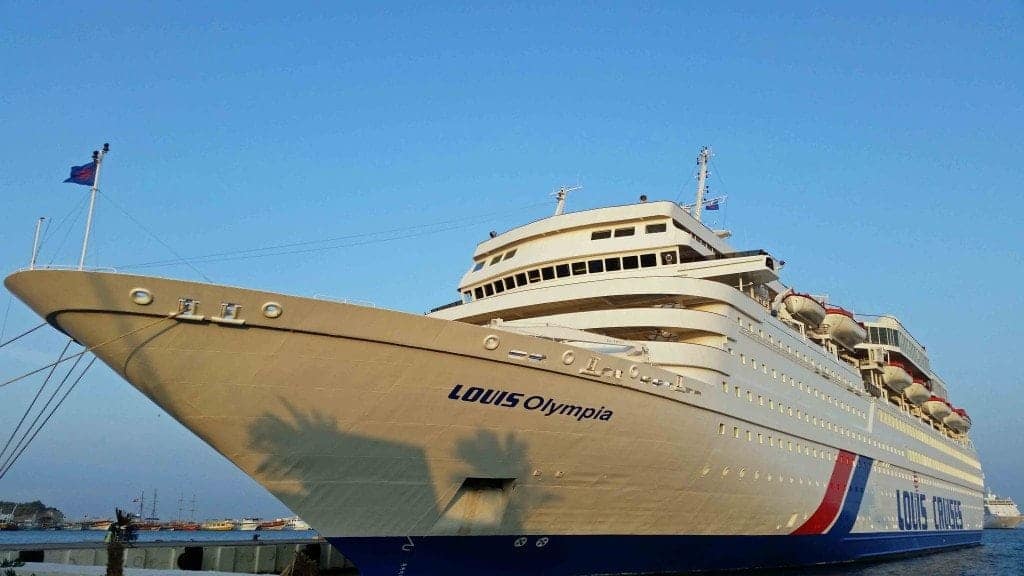 The Louis Olympia was on it's final cruise before going under renovation during our cruise. There is something so fun about being on a ship that is a bit old school. From the deck plans to the rooms you have space and can really enjoy the feeling of the ship.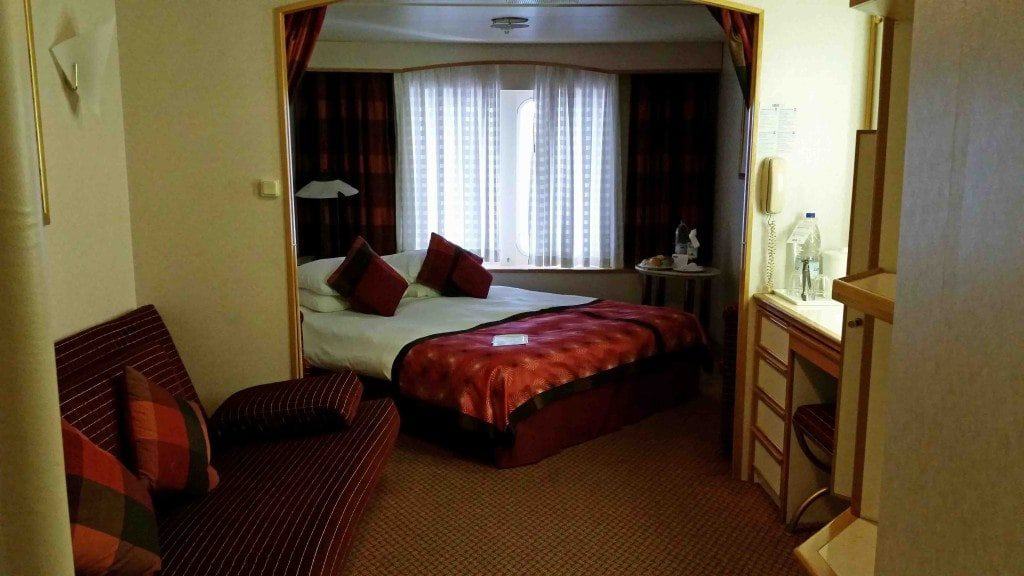 One thing to know about the junior suites located on deck 7 is some of them are right above the show lounge. We were in room 7012 and could easily hear every word of the evening show along with the music and production until late into the night. If you are a light sleeper or do not enjoy the beat of the drums in your room this may not be the area of the ship to choose.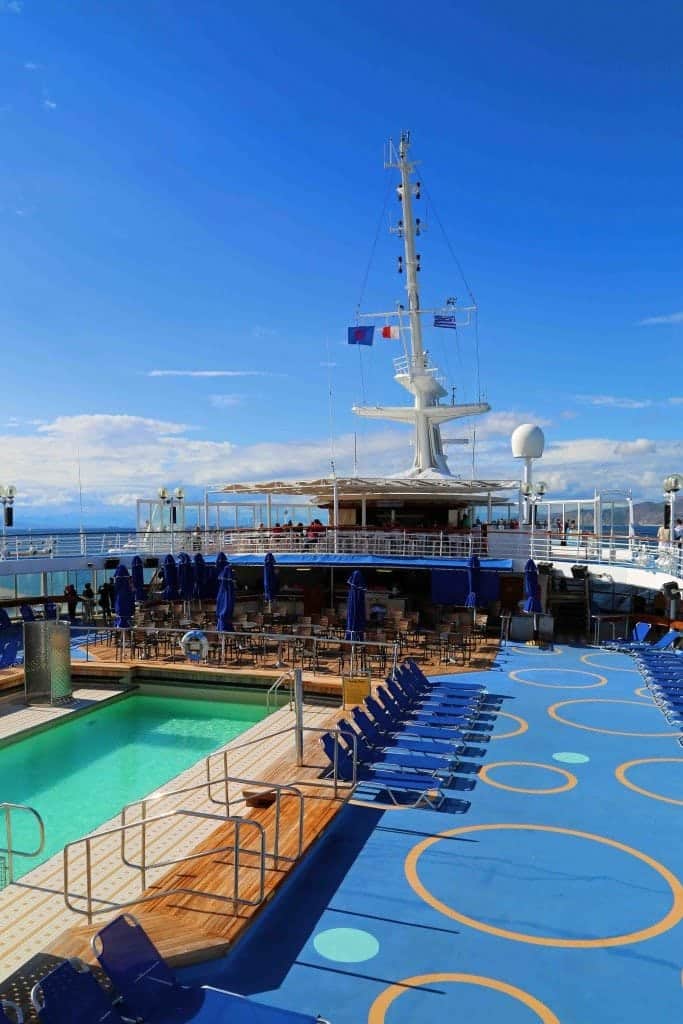 There are 2 pools on the top deck of the ship. There is ample space for sun bathing during summer months on the top deck. Ice cream and multiple bars are also available on the top deck.
The reception and shore excursion area on deck 4 is open with space for guests to mix and mingle. This is not a tight cramped space that you see on some current cruise ships. There is a large duty free shopping area on deck 4.
During our cruise the passengers were from all over the world including Bulgaria, Russia, South America, USA, Australia and Europe. The ship announcements are done in at least 5 languages depending on the guest on board the ship. Be prepared for announcements to take a few minutes each time.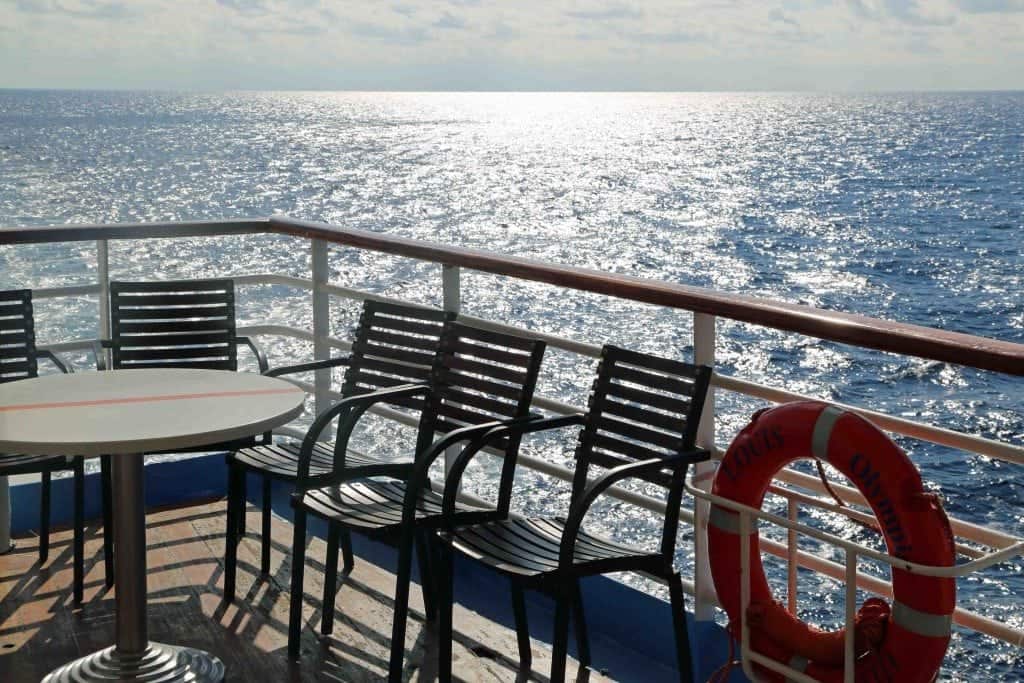 The ship offers multiple excursions in each port of call. The ship excursion manager is incredibly knowledgeable about the excursions and happy to help you pick which one is perfect for your experiences.
One thing that is unusual and super cool is you can sign up to take a tour of the bridge. This is a great opportunity to see a portion of the ship that is normally off limits.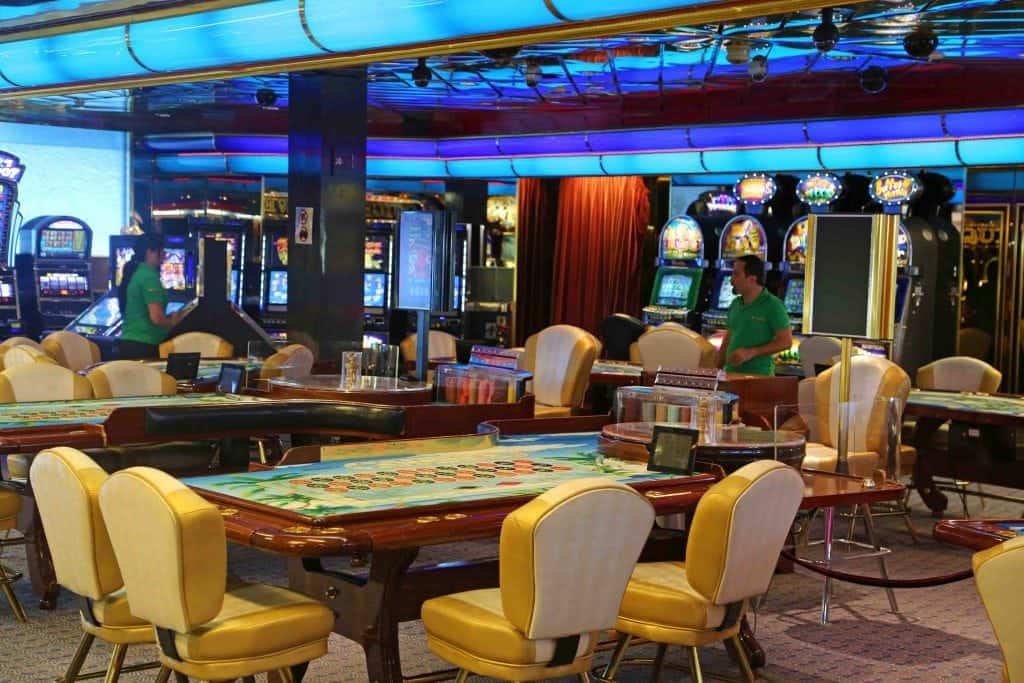 The Louis Olympia also has a spa, casino, kids club and multiple bars for passengers to enjoy.