I love cheese!
I mean seriously I just love cheese. I love baking with it, cooking with it and depending on the type eating it by the slice.
I decided that I just had to add some cheese to my favorite biscuit recipe because well everything is better with a bit of cheese.
These Easy Cheddar Cheese Biscuits are just that…EASY!
They are perfect for dinner, lunch or a snack. I also like to use them at breakfast to make an egg sandwich.
Can you tell I really really really like these Easy Cheddar Biscuits! 🙂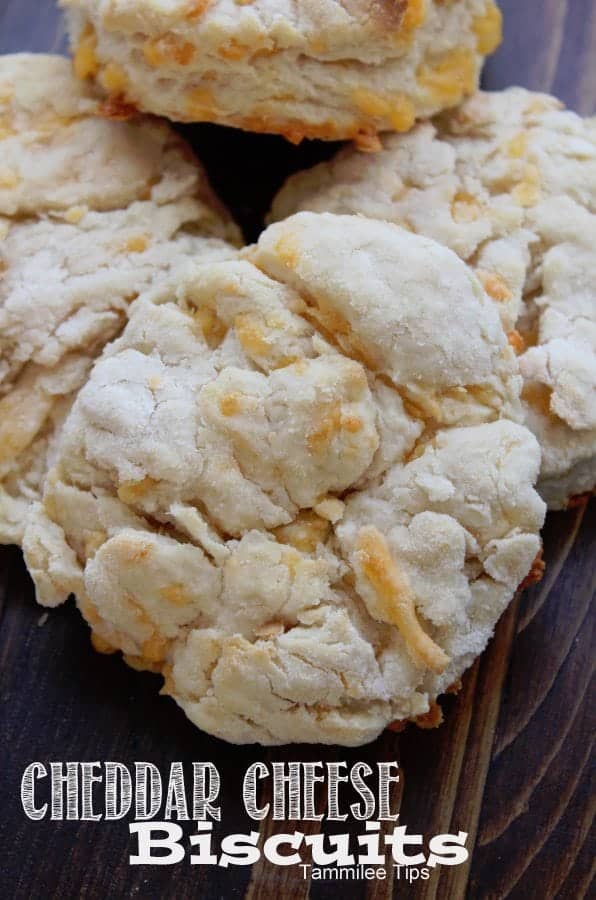 Are you a fan of cheese? Any favorites?
I must admit that I am a brie girl. I love brie cheese…hmm maybe I should try adding brie to biscuits and see how it goes……
Easy Cheddar Biscuits
Ingredients
1/3 cup butter, softened cubed
2 ¼ cups self rising flour
1 cup shredded cheddar cheese
1 cup buttermilk
3 tbsp melted butter
Directions
Pre-heat oven to 450 degrees
1. Cut softened butter into flour with a pastry blender, until butter cubes are coated with flour
2. Use your hands, add cheese and gently combine until mixture resembles small peas
3. Stir in buttermilk with a fork until just blended
4. Turn onto a generously floured surface and pat to ½ inch thickness
5. Cut with a well floured 2 inch round cutter, place on lightly greased baking sheet
6. Bake for 9-11 minutes until lightly brown
Do you love recipes? Check out our copy cat recipes, dessert recipes, and our Crock Pot Recipes.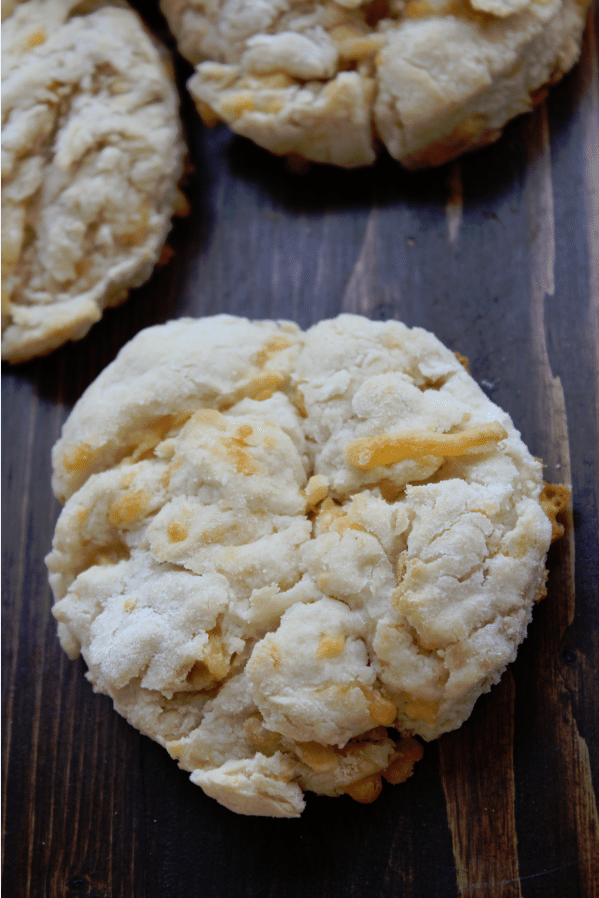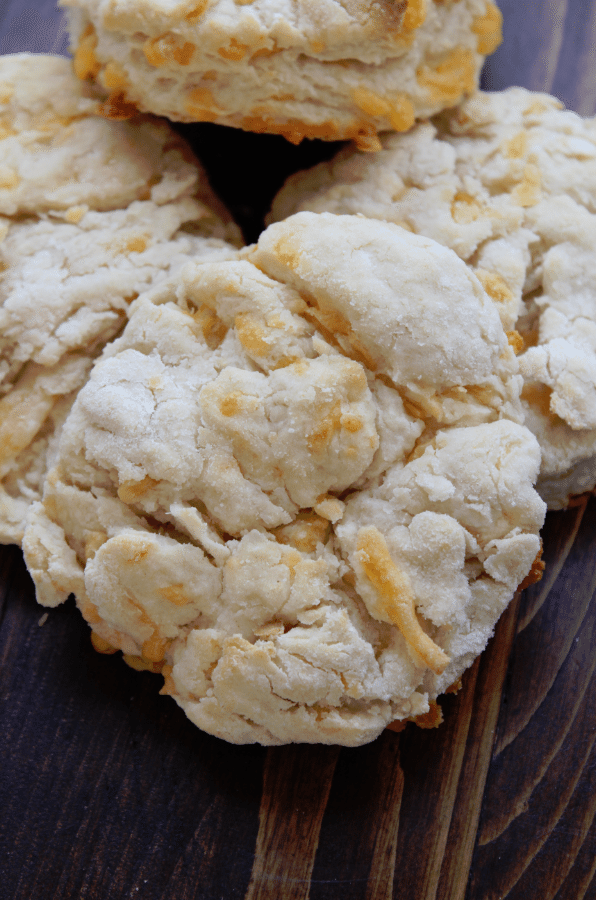 Seriously Easy Cheddar Cheese Biscuits
Ingredients
⅓ cup butter, softened cubed
2 ¼ cups self rising flour
1 cup shredded cheddar cheese
1 cup buttermilk
3 tbsp melted butter
Instructions
Pre-heat oven to 450 degrees
Cut softened butter into flour with a pastry blender, until butter cubes are coated with flour
Use your hands, add cheese and gently combine until mixture resembles small peas
Stir in buttermilk with a fork until just blended
Turn onto a generously floured surface and pat to ½ inch thickness
Cut with a well floured 2 inch round cutter, place on lightly greased baking sheet
Bake for 9-11 minutes until lightly brown