Yesterday I shared the Cookie Monster Cupcakes I made for a friend. Today I will be sharing the Elmo Cupcakes that I paired with the Cookie Monster Cupcakes.  These cupcakes were so much fun to make.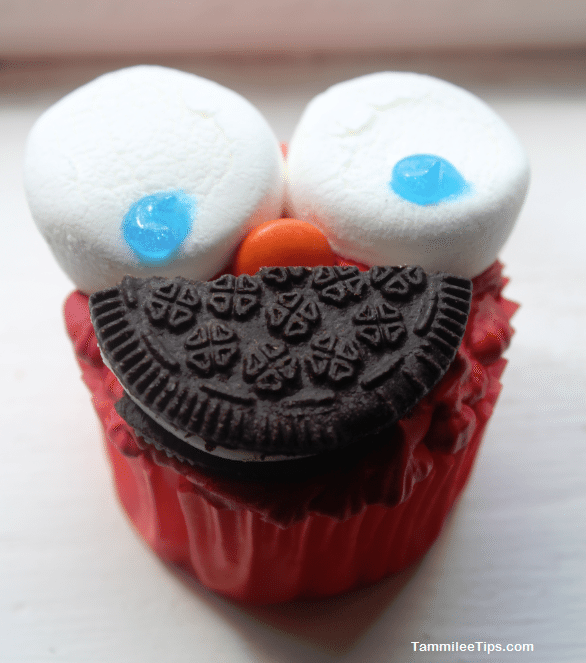 The Elmo Cupcakes have very similar ingredients to the Cookie Monster Cupcakes. I baked a white cupcake for the Elmo Cupcakes and used a bright red cupcake liner.
Elmo's eyes are made with marshmallows cut in half. I used powdered sugar coated scissors to help cut the marshmallows and prevent the scissors from getting really sticky.
Elmo's nose is made with a Reese's Pieces.
The hardest part of making these Elmo Cupcakes was getting the icing to the right color red. I started by using food coloring and ended up using 2 bottles of food coloring without getting the right color.  I switched and used icing coloring that I was able to get at Walmart for really cheap. This is definitely the way to go! So much easier and less of a mess to make red icing. I would suggest wearing gloves while making the icing. The tips of my fingertips were multi-colored by the time I was done.
Elmo's mouth is a Oreo Cookie cut in half.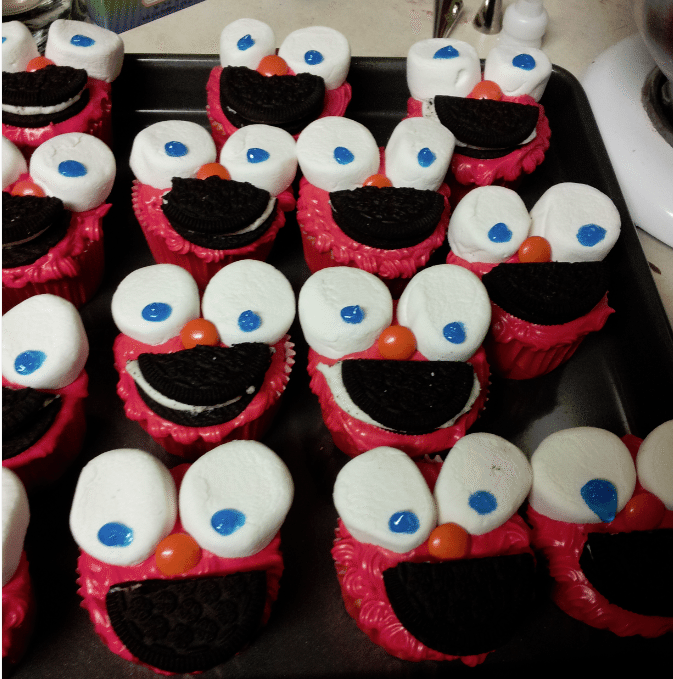 I was really happy with how the Elmo Cupcakes turned out. This was my first time making character cupcakes and they were a lot of fun to make.