When you picture Iron Man what is the first thing you see? For me it is Iron Mans glowing Arc Reactor. We had the chance to talk with Russell Bobbitt about the making of the Iron Man 3 Arc Reactors.
Russell is the property master extraordinaire for the Iron Man movies and many other Marvel Movies. Russell not only manages the props we all see and love on screen he actually creates a lot of them also!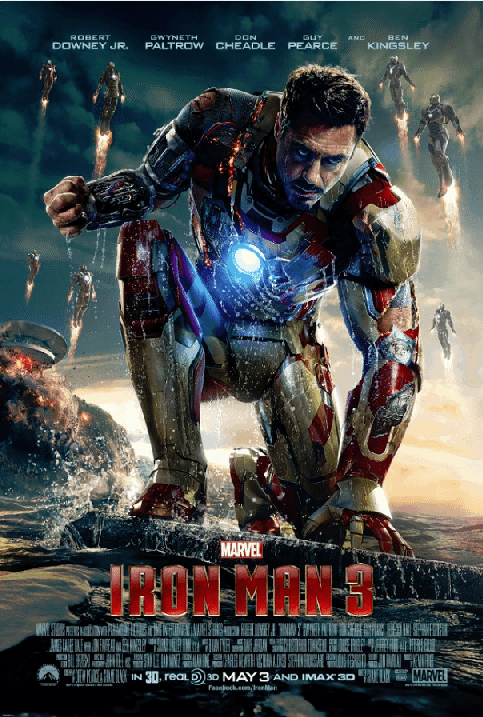 Russell was a wealth of knowledge about Iron Man and the makings of the Arc Reactors because well he makes them! Yep, you read it right! Russell not only manages the props but he creates the Arc Reactors.
Many of the iconic props we know and love from Iron Man movies were created by Russell. One thing we learned is the Arc Reactors are actually called the R.T. They are known as Arc Reactors because that is what they are called in toy stores.
Russell has made all of the Arc Reactors since the first Iron Man movie. He mentioned that Robert Downey Jr's body has changed since the first movie as well all of our bodies do. They take a cast of his chest and mold the Arc Reactors right to his chest.
During each scene they glue the Arc Reactor onto his chest with special effects make up glue. So Robert Downey Jr has to shave  a small part of his chest area so the Arc Reactor stays on. For Iron Man 3 they were able to turn the Arc Reactor on by remote control.
The Arc Reactor runs on a cell phone battery. It has about ten minutes of life for the light that we get to see. Russell mentioned that they try to maintain as much battery life as they can because as you can imagine Robert Downey Jr doesn't appreciate it being torn off his chest to change the battery.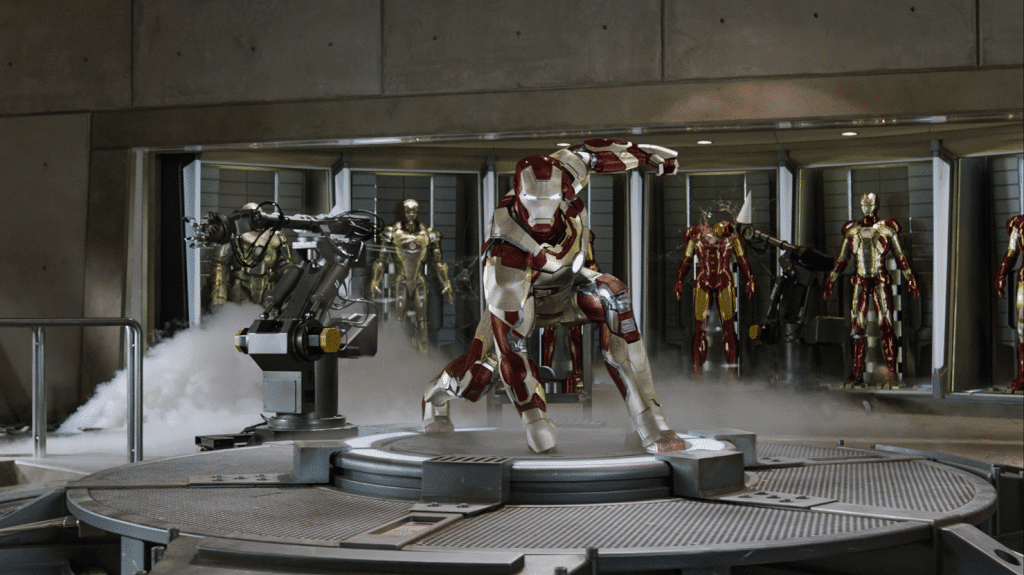 Russell told us that the Arc Reactor has evolved over the years. With this reactor they have accumulative of 10 minutes of running time which could last until lunch time depending on filming. For Iron Man1 Russell was not able to get the transmitter small enough to put the remote into the Arc Reactor. He would have to come up to Robert Downey Jr with a little bobby pin and stick it in  a little to turn the Arc Reactor on and off.
One moment Russell told us about was in Iron Man 1 there is a very emotional scenes that Iron Man had to well up. He said imagine a prop guy over there at Iron Man's chest going "Oh wait. It didn't turn on" as they are filming this highly emotional scene. For Iron Man 2 the inner workings of the Arc Reactor got smaller and now for Iron Man 3 they have remote controls.
For each of the Iron Man films they have changed the design of the Arc Reactor. Russell was amazing to listen to and learn from. I could tell how passionate and excited he was to share his craft with us. Russell also works on the Thor movie and makes the Thor Hammer. He said that everything the actors have to interact with is his responsibility. Anything they touch including eye glasses, watches and cool props.
A huge thank you to Disney for arranging our interview with Russell Bobbit. All opinions expressed are my own.