In honor of National Whipped Cream Day this Saturday (January 5th) I am so excited to share with everyone my new favorite treat…Frozen Whipped Cream. Oh my goodness I am not sure how I enjoyed hot chocolate without this. It is the perfect addition to a hot cup of hot chocolate!  Hot Chocolate is my favorite winter time treat. There is nothing quite like curling up on the couch with a mug of Hot Chocolate and watching the snow fall. I love having the fireplace lit and being wrapped in a warm blanket. These are the moments when I love winter.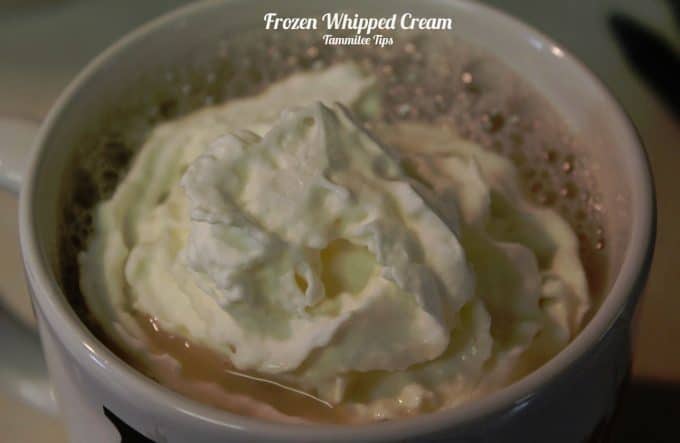 This treat is super easy to make and tastes great. I used a can of reddi-whip to create my Frozen Whipped Cream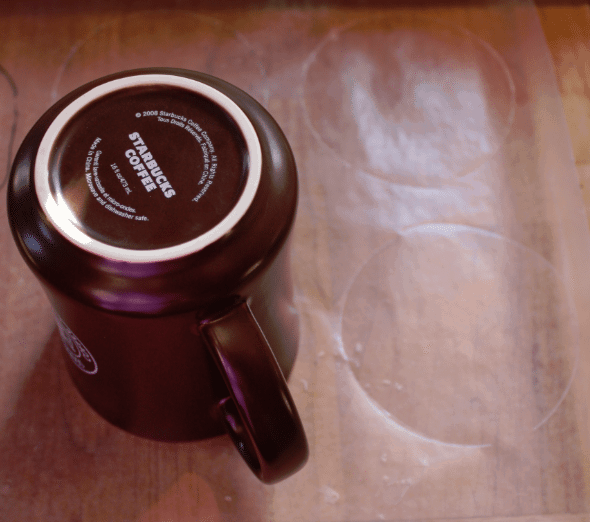 I used a pencil to draw circles on the parchment paper around my coffee mug.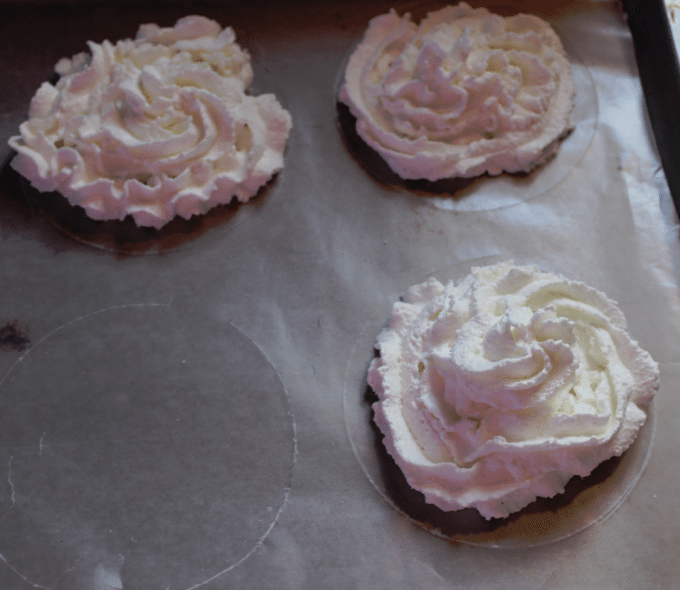 I used the circles as guides to make sure my Frozen Whipped Cream would not be larger than my mug. I placed the parchment paper on a old Cookie Sheet
 and filled in each circle with Reddi-Whip. I placed the tray in the freezer for about an hour and then enjoyed Frozen Whipped Cream on my Hot Chocolate!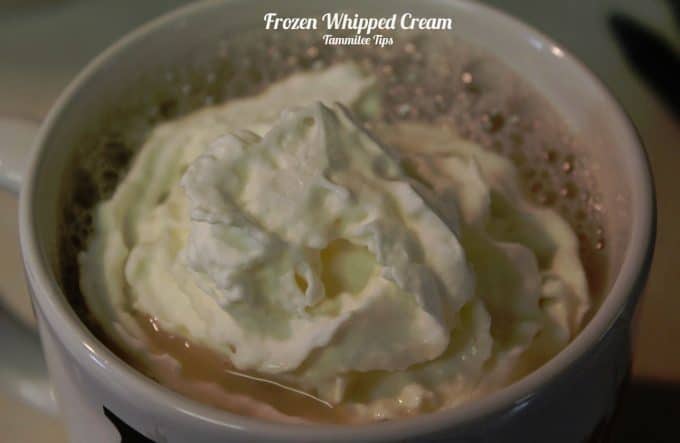 What are your favorite winter time treats?  Do you love recipes? Check out our copy cat recipes, dessert recipes, and our Crock Pot Recipes.