I was challenged by Gorton's Seafood to use one of their great products in a fun recipe. I decided to make Gorton's Seafood Tilapia Stuffed Peppers Recipe. This recipe is super easy to make and tastes amazing.
I used Gorton's Seafood Grilled Tilapia in this recipe and it was crazy easy to make.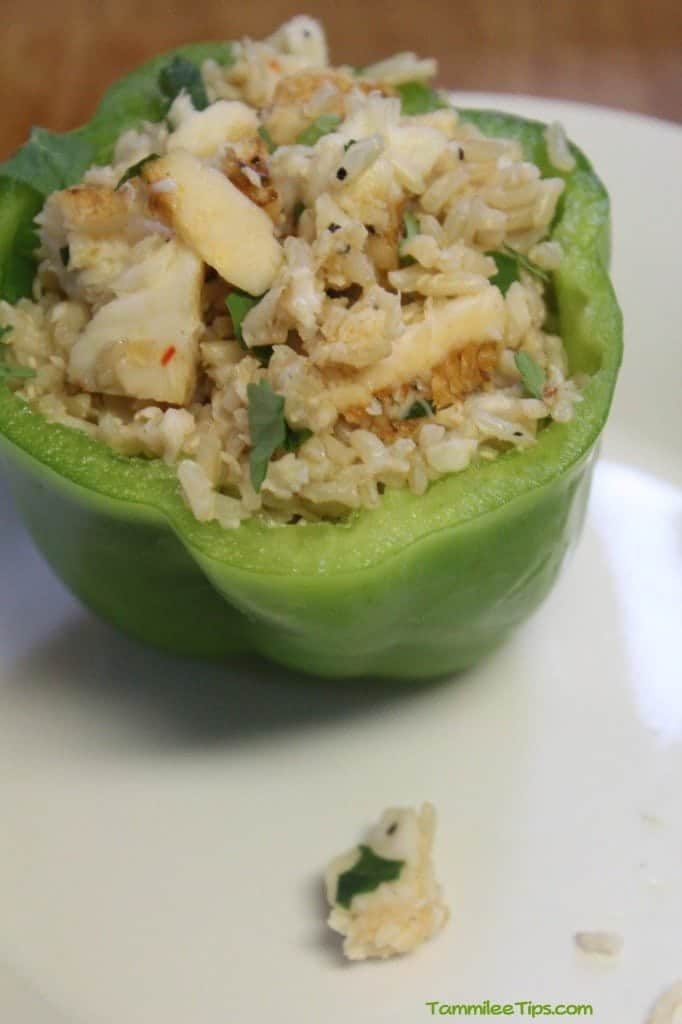 Gorton's Seafood Tilapia Stuffed Peppers Recipe
Ingredients
1 package of Gorton's Seafood Tilapia
Green Peppers
1 package of brown rice
Cilantro
Directions
1. Cook the Gorton's Seafood according to the package directions
2. Clean out the inside of the green pepper
3. Prepare the brown rice according to the package
4. Combine Gorton's Seafood Tilapia, Brown Rice and a handful of cilantro in a bowl
5. Place the Tilapia, Rice and Cilantro in the pepper
Enjoy
I used quite a bit of cilantro because I know John likes it.
Visit Gorton's Seafoods Facebook page to participate in weekly Gorton's Seafood Challenges. Each week features a different delicious product to try.
You can also visit the Gorton's website (it's recently gotten a makeover!), Facebook, Twitter, and Pinterest pages.
Do you love recipes? Check out our copy cat recipes, dessert recipes, and our Crock Pot Recipes.
We were provided with Gorton's Seafood coupons to help facilitate making this recipe. All opinions expressed are my own.