How to Freeze Blackberries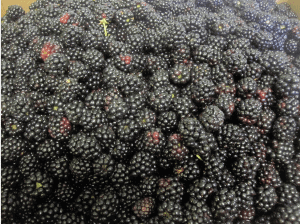 I love Blackberries! They are one of my favorite fruit. I could eat them daily and try to eat them as often as possible. I try to stock up on them during the summer while prices are low so I can enjoy them all winter. This summer we headed out to Greenbluff and picked them ourselves. We brought home 25 pounds of fresh blackberries. I decided to freeze them so I could enjoy them all winter. Here are the steps on How to Freeze Blackberries.
1. Wash and dry the blackberries
2. I lined a baking dish with parchment paper. I like having the parchment paper just in case there is any moisture on the berries. I don't want them to sticking to the baking dish and breaking into pieces.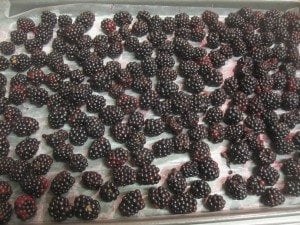 3. Spread the berries in a single layer across the baking dish. I try to make sure they are not touching so each berry freezes individually.
4. Once the berries are frozen I place them in a dated ziploc bag. I normally add 2-3 cups of berries per bag.