How to freeze Corn
I love fresh corn! This summer we tried it grilled, spicy, baked and so many other recipes it was amazing. I decided to stock up on corn while I could find it at a reasonable price. I am on a mission to stock our freezer with as many fruits and veggies as I can for winter. Here are the steps I took to freeze the corn.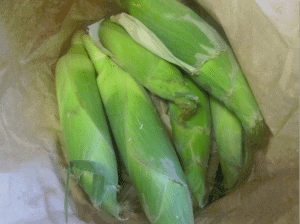 1. Wash and dry the corn.
2. Blanch the corn in boiling water.
I let it sit in the water about 30 seconds before pulling it out to cool down.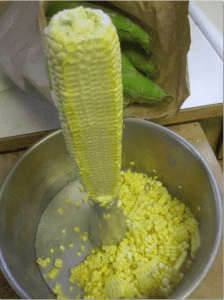 3. I use a cake pan to help hold the corn while I get the kernels off of it. I love that the cake pans collects all of the kernels as I cut them. I did have a couple fly across the room so watch out for flying corn while you do this.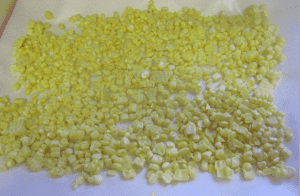 4. Spread the corn on a baking sheet so each individual kernel freezes.
5. Once the corn is frozen place it in labeled freezer bags.