It's 5 O'clock Aloha Friday lets have a Blue Hawaiian!
I love taking pictures of the lizards when we visit Hawaii. They are so bright and beautiful.  You find them all over the place while visiting the islands. I love seeing them on the side of buildings and on plants.  When I lived on the Big Island we used to have to chase them out of our kitchen. They would scurry along the counter top looking for pieces of food. This was not something I was used to coming from Washington. My roommates thought I was a bit crazy thinking they were so cute. They wanted them out of the house quickly.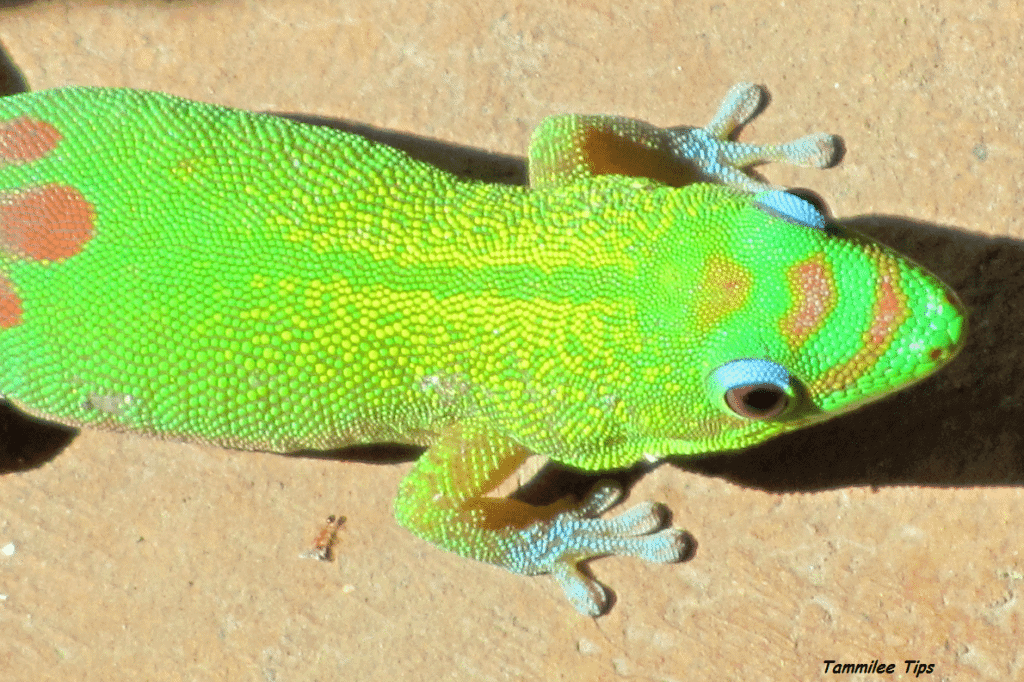 There is an amazing bakery located in South Point on the Big Island. Every time we are on the island we drive down to visit the bakery. They have the most amazing Lilikoi Malasadas! I could honestly eat them by the box full if I could get away with it and not gain 100 pounds just looking at them. They are down right melt in your mouth delicious!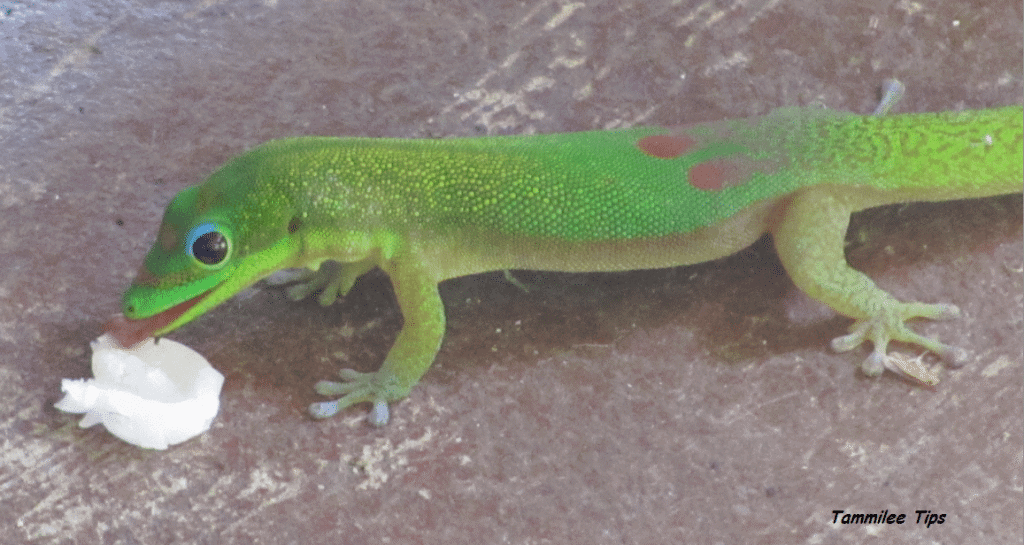 The green lizards are fans of the sugar that drops off of the pastries. They will come running over to lick the sugar. I love trying to get pictures of them before they run off.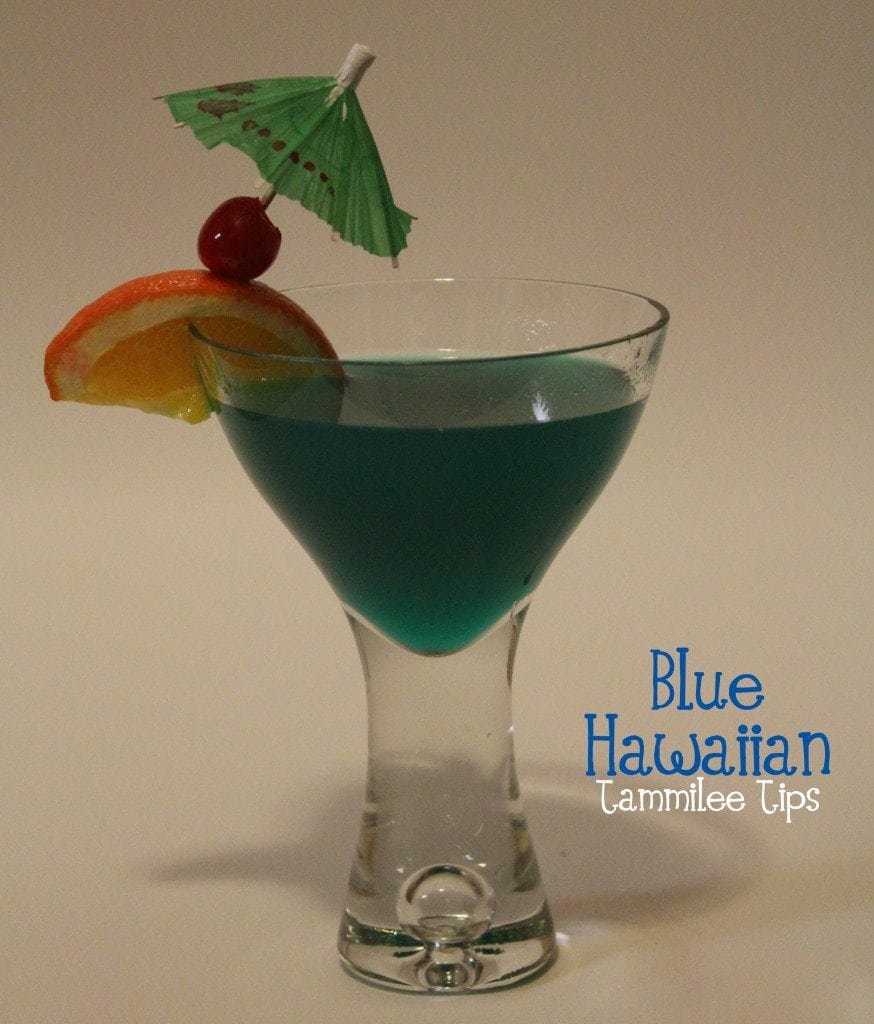 Blue Hawaiian
Ingredients
3/4 oz Malibu Rum
3/4 oz Blue Curacao
Splash of Pineapple Juice
Splash of Sweet and Sour
Directions
Pour ingredients into a Cocktail Shaker
 over ice
Strain into your glass
I used a martini glass and added a bit more Pineapple Juice and Sweet and Sour. You could also pour this into a shot glass.