Koenig Vineyards and Distillery has both amazing wines and great vodkas and brandies in the same locations. Two brothers run this vineyard and distillery and they both live their passion!  One brother, Greg Koenig, LOVES wine and is an amazing wine maker.  Greg not only produces wine for Koenig Vineyards he is the wine maker for many of the other local wineries. When we had the opportunity to talk with Greg we could see how much passion he has for wine.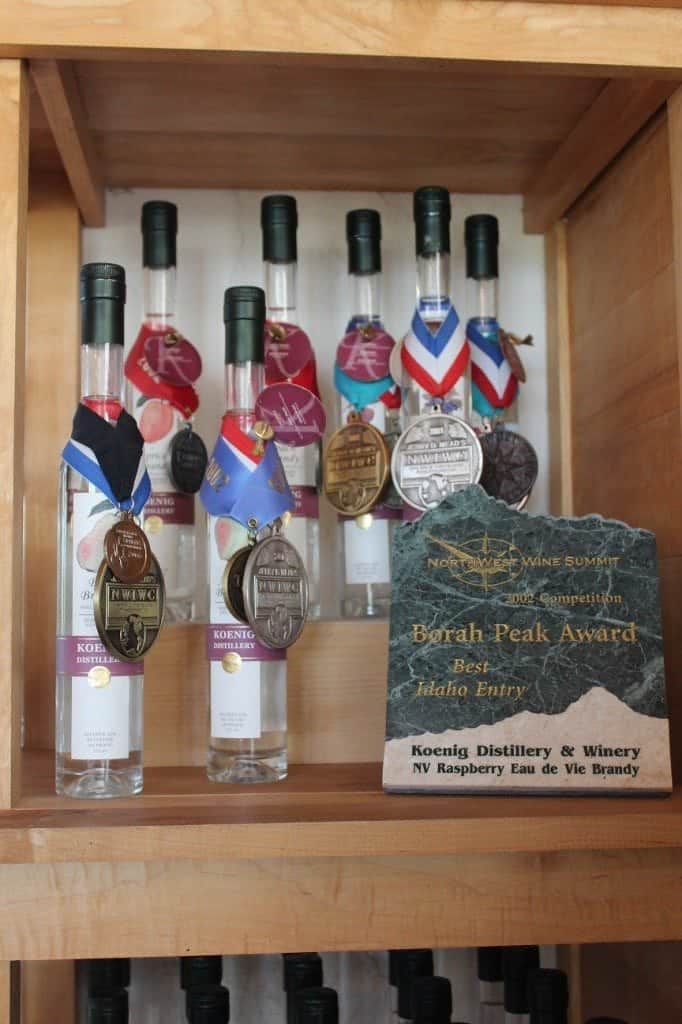 Greg talked to us about his favorite wines and what goes into a great wine. One of the highlights of our visit was trying an ice wine they produced that is only available in Taiwan. OH MY YUM!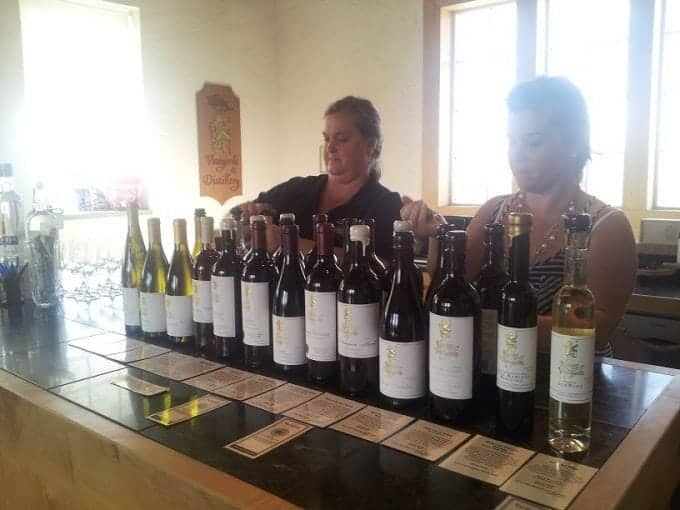 Don't worry they also have ice wines that are available on site at the winery that are fantastic! We had a hard time deciding which varieties of wine we were going to bring home. If I had the chance and more luggage space I could have filled a bag with their wines they were that good!
I have to admit we did pick up a couple of bottles of wine during our visit. Thankfully my parents were visiting Boise at the same time and had space in their car. We found so many amazing wines during our visit that our suitcase was packed full and could not fit another bottle.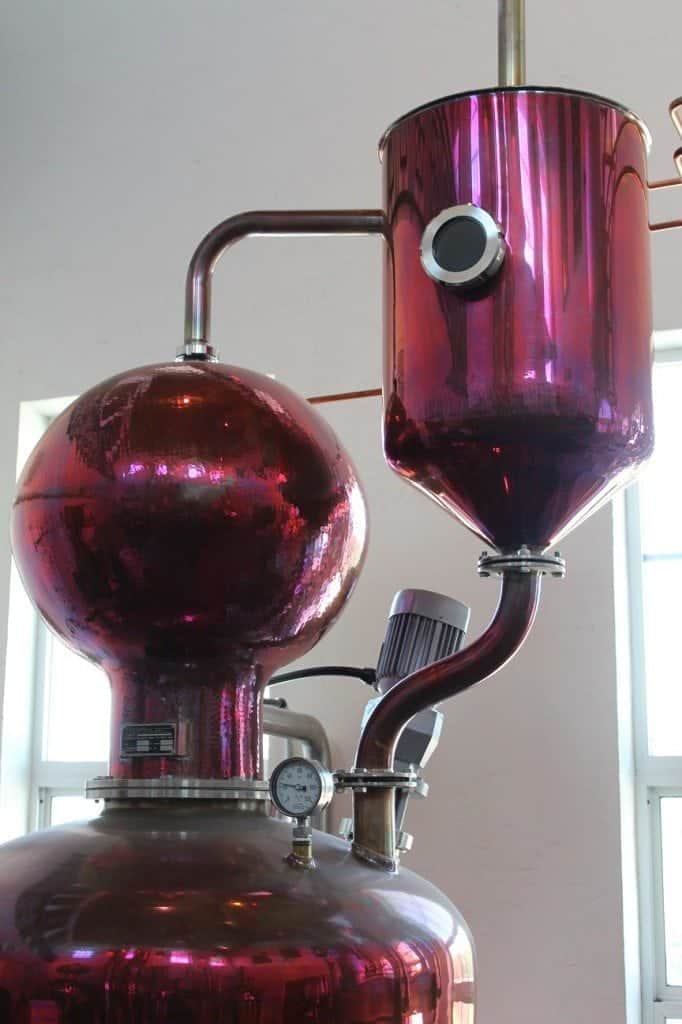 They also produce flavored vodkas and brandies on site. Sadly Idaho law does not allow for hard alcohol tastings. We heard great things about their vodkas and brandies during our visit. I can't wait to try a few of their varieties in cocktails.
Koenig Distillery & Winery is open for visitors and wine tasting on Friday, Saturday and Sunday, 12:00 p.m. to 5:00 p.m.
Koenig Winery is located at 20928 Grape Lane, Caldwell, ID 83607
Directions -From Interstate 84, take Nampa/Marsing exit #33A to State Highway 55 and drive 11 miles towards Marsing. In the Sunny Slope area, turn right (west) on Lowell Road, right on Plum Road, and right on Grape Lane.
You can find out more about Koenig Winery by visiting their Website and Facebook and Twitter pages!