We recently had the chance to try out Vikingfjord Vodka. I was really excited to try this vodka and see how it tastes. I am going to fully admit that I am a light weight when it comes to alcohol. I have to have it mixed in a cocktail or fruity drink. This 36 year old body just can't do shots or straight alcohol like it used to.
I decided to try the Vikingfjord Vodka in a Lemon Drop Martini. This is my go to drink when we are out with friends or at dinner. I like that you can taste the vodka but it does not burn going down. Vikingfjord Vodka is made with glacial waters that have been frozen for over 5,000 years in pristine Arctic Norway. I would love to visit Norway it is the land of my ancestors and it would be amazing to see the fjords. While I save up for the trip and dream of seeing the Northern Lights check out this great Lemon Drop Recipe.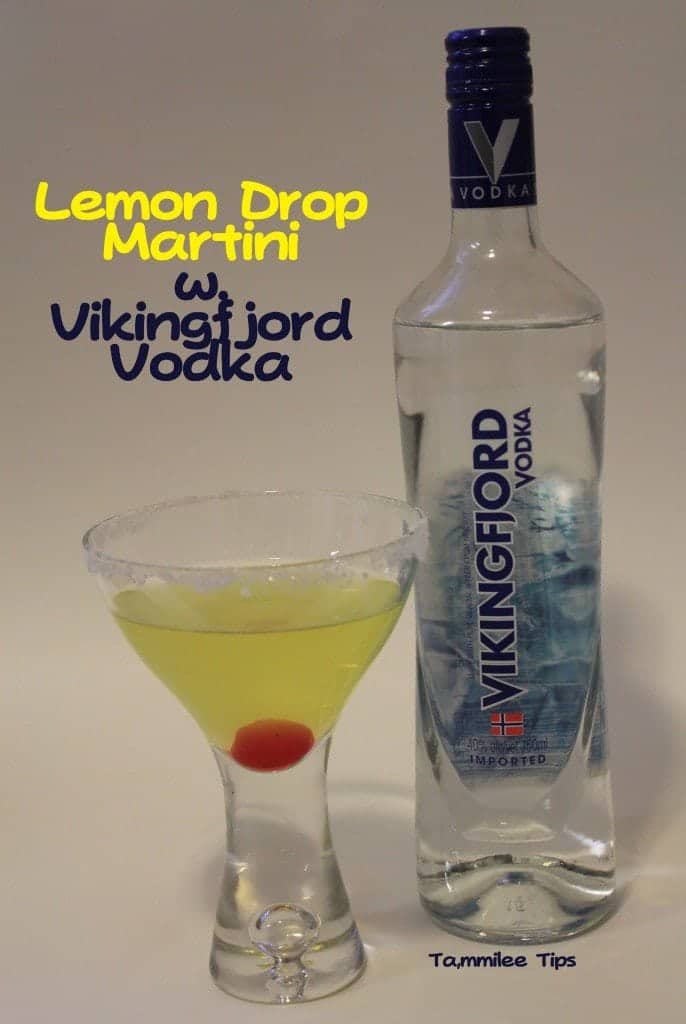 Lemon Drop Martini with Vikingfjord Vodka
Ingredients
1 1/2 oz Vikingfjord Vodka
1/2 oz Triple Sec
1 tsp fine sugar
3/4 oz Lemon Juice
Ice
Directions
1. Place ingredients into cocktail shaker and shake
2. Spread Lemon Juice around the edge of your martini glass and coat in sugar
3. Strain Lemon Drop into your martini glass
I really enjoyed this martini with Vikingfjord Vodka. The martini was smooth and easy to drink. The VikingFjord Vodka has a great taste that is not overwhelming in a mixed drink. I found quite a few recipes I want to make on the Vikingfjord website.