When I think of Mardi Gras I instantly think of New Orleans. I have only had the pleasure of visiting New Orleans once with my Mom back in 2004. One of the funniest moments of our trip there was visiting Pat O'Brien's and having a Hurricane Cocktail. My Mom does not drink very often so the incredibly large Hurricane that she drank got her a bit tipsy.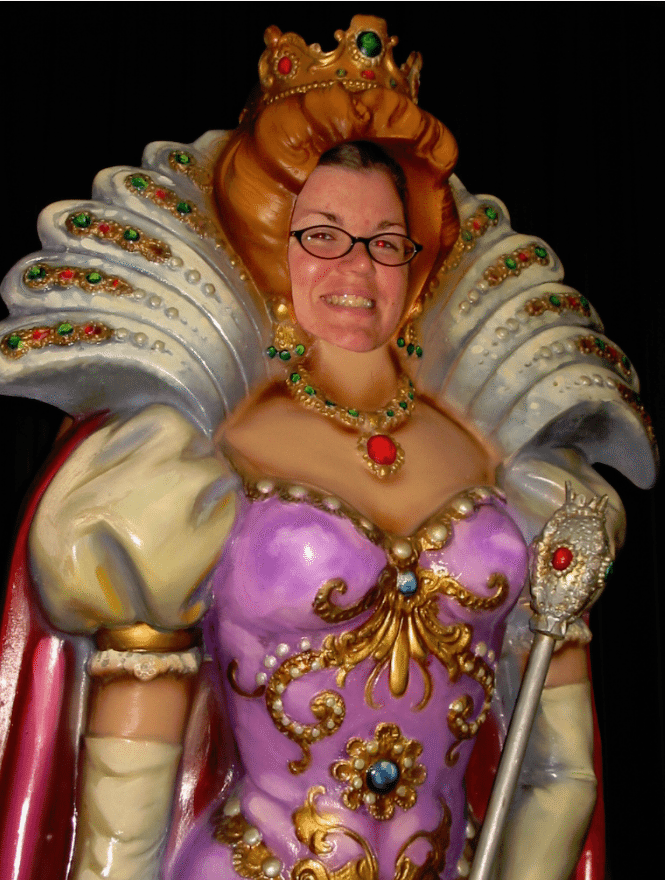 While we were in New Orleans we visited Mardi Gras world and had the chance to try on a few costumes.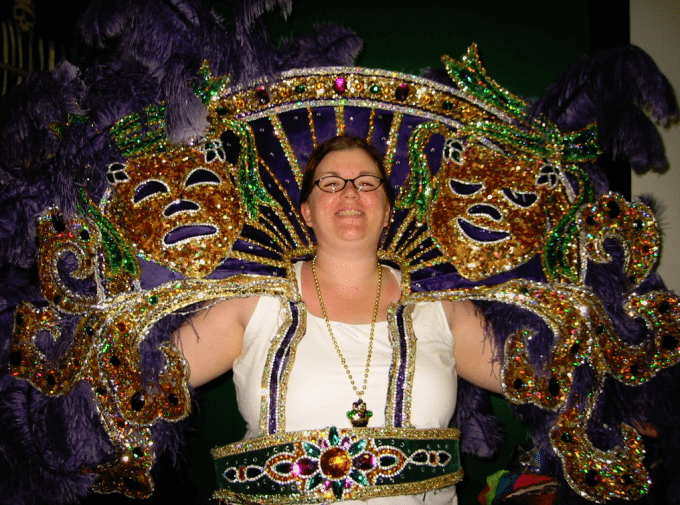 I remember this costume being so heavy! I could barely keep it on for the photo.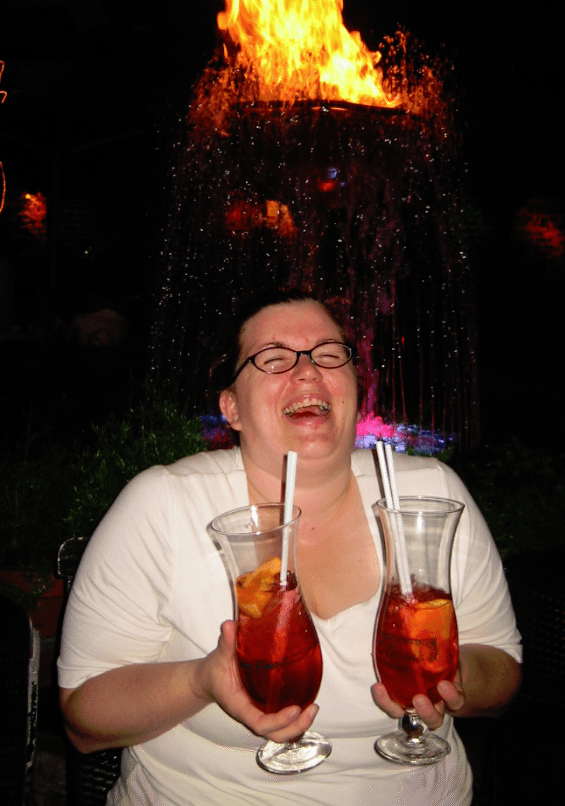 We had a great time at Pat Obrien's! Thankfully I am only holding two drinks for the picture and did not try to down two Hurricane Cocktails.
Did I happen to mention that my Mom was seriously giggly and fun after a Hurricane.
I decided to try and make a Hurricane Cocktail at home to celebrate Mardi Gras.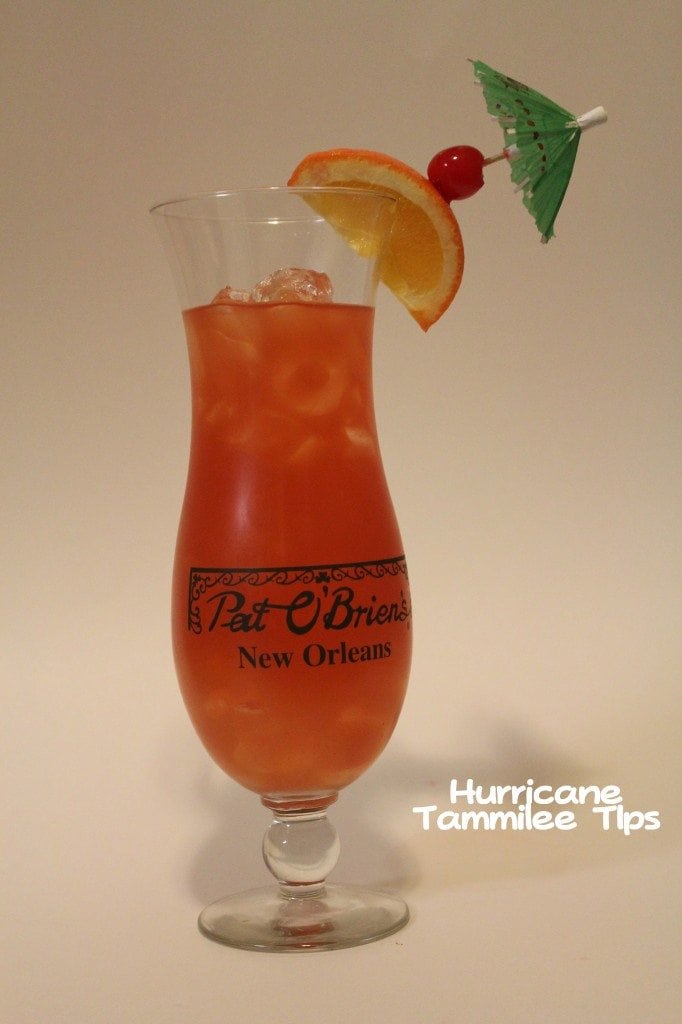 Hurricane Cocktail
Ingredients
1 1/2 oz light rum
1 1/2 oz dark rum
1/4 cup Passion Fruit Juice
1 oz Orange Juice
1 oz Fresh Lime Juice
2 tsp Simple Syrup
1 tsp Grenadine
ice
Cherry and orange for garnish
Directions
Pour ingredients into a Cocktail Shaker
 with ice
Strain into your Hurricane Glass over ice.
Do you love recipes? Check out our copy cat recipes, dessert recipes, and our Crock Pot Recipes.