These may be the worlds easiest and most buttery biscuits! OK maybe not the worlds easiest but pretty dang easy! These baked really quickly and were super yummy! I think you will love these 7 Up Biscuits!
My next goal is to try and make breakfast biscuits. John is a huge fan of biscuits and gravy. He raves about his Mom's biscuits. I really want to work on making biscuits and surprise him with them one morning. Do you have a biscuit recipe you love? I would love to hear about it. For some reason Biscuits and Croissants are 2 pastries I have not tried making yet. I am setting the goal of making both of these in the next month. I will keep you up to date on how that goal goes.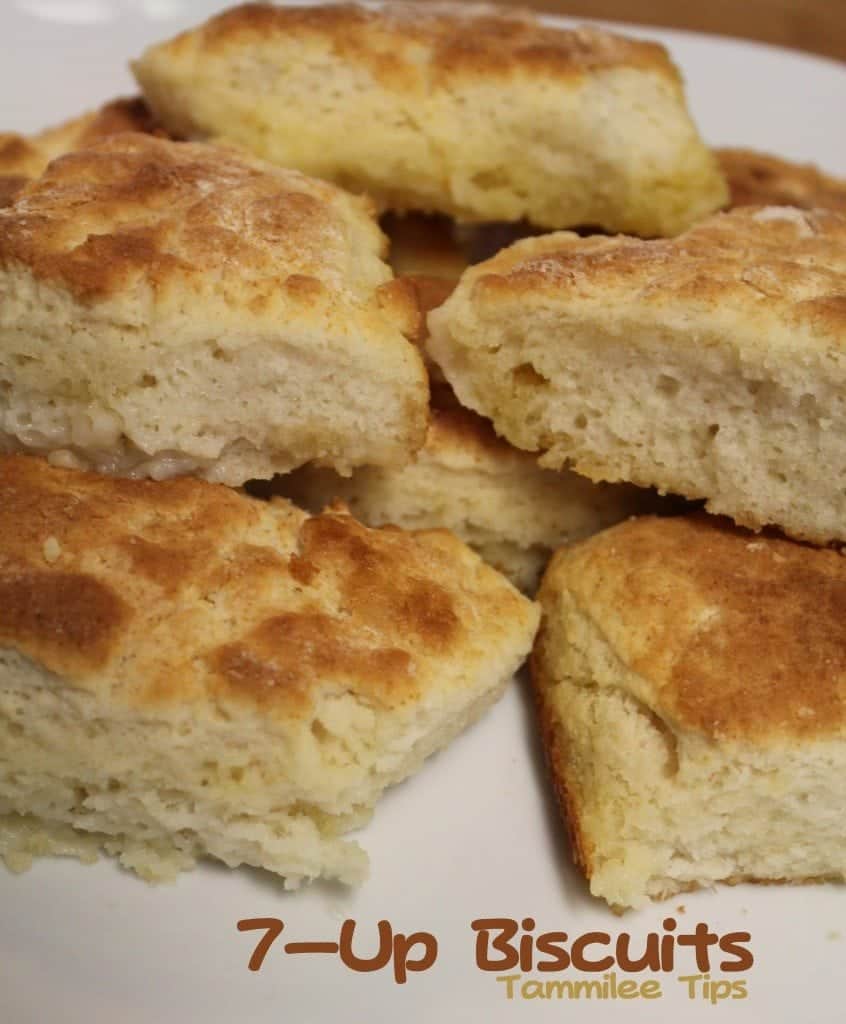 7 Up Biscuits
Ingredients
2 cups Bisquick
1/2 cup sour cream
1/2 cup 7 Up
1/4 cup melted butter ( I think I would half this next time it was super buttery)
Directions
Preheat oven to 450 degrees
Cut sour cream into the bisquick, add in 7 up (don't be surprised when it fizzes a bit)
Sprinkle Bisquick on a flat surface and add dough, pat it down into a square
Melt butter and pour it into a 9-Inch Pan

Cut your biscuits and place them on top of the butter
Bake 12-15 minutes until golden brown
Do you love recipes? Check out our copy cat recipes, dessert recipes, and our Crock Pot Recipes.
Must try crazy easy 7 Up Biscuits Recipe!
Ingredients
2 cups Bisquick
1/2 cup sour cream
1/2 cup 7 Up
1/4 cup melted butter ( I think I would half this next time it was super buttery)
Instructions
Preheat oven to 450 degrees
Cut sour cream into the bisquick, add in 7 up (don't be surprised when it fizzes a bit)
Sprinkle Bisquick on a flat surface and add dough, pat it down into a square
Melt butter and pour it into a 9-Inch Pan
Cut your biscuits and place them on top of the butter
Bake 12-15 minutes until golden brown
https://www.tammileetips.com/must-try-crazy-easy-7-up-biscuits/