I decided to try something new for Valentine's Day cupcakes this year. I wanted to see if I could put a red heart in the middle of the cupcake. I figured this would be a cute surprise when you cut into the cupcake. It was a lot easier than I expected to make these Red Heart Valentine's Day Cupcakes. There is one crucial tip though to make sure you get these perfect!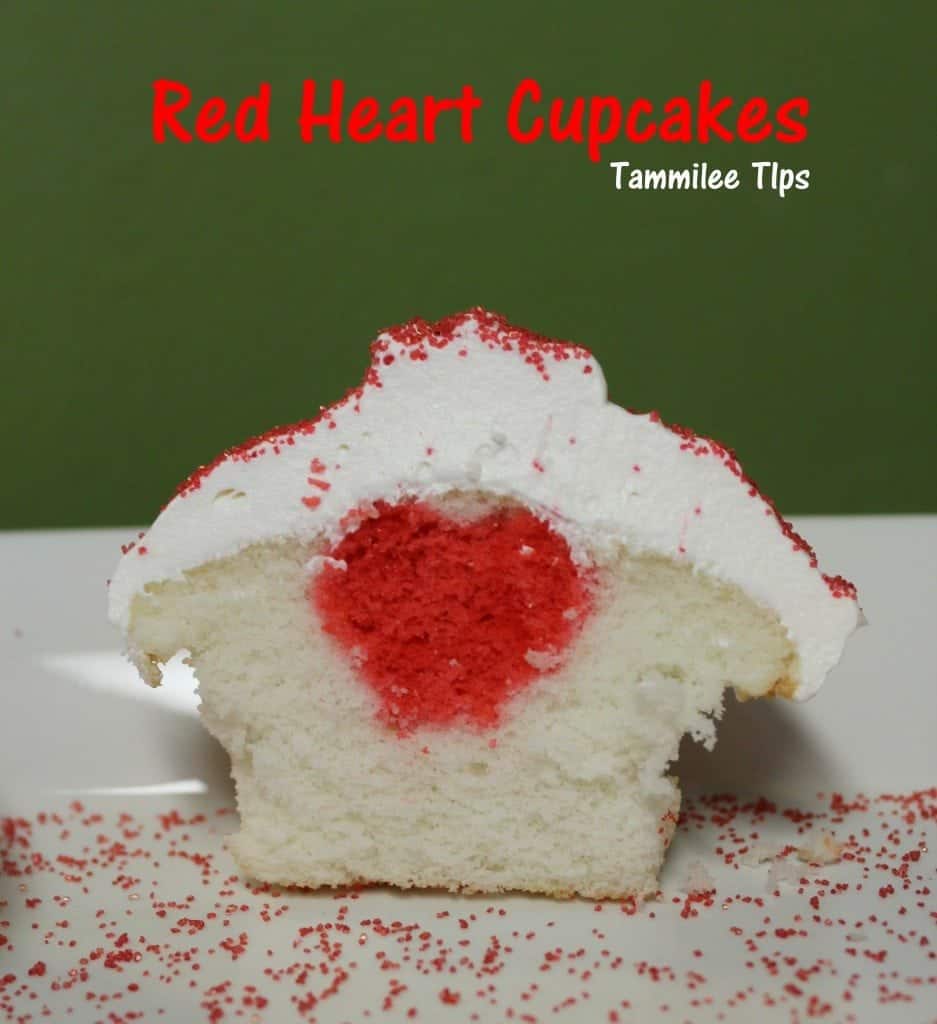 Here is how we placed a super cute red heart inside of our cupcakes
1. Prepare a white cake mix as directed on the box. I used our KitchenAid Mixer
 to easily mix the ingredients. Pour 3/4 of the cake mix into a separate bowl.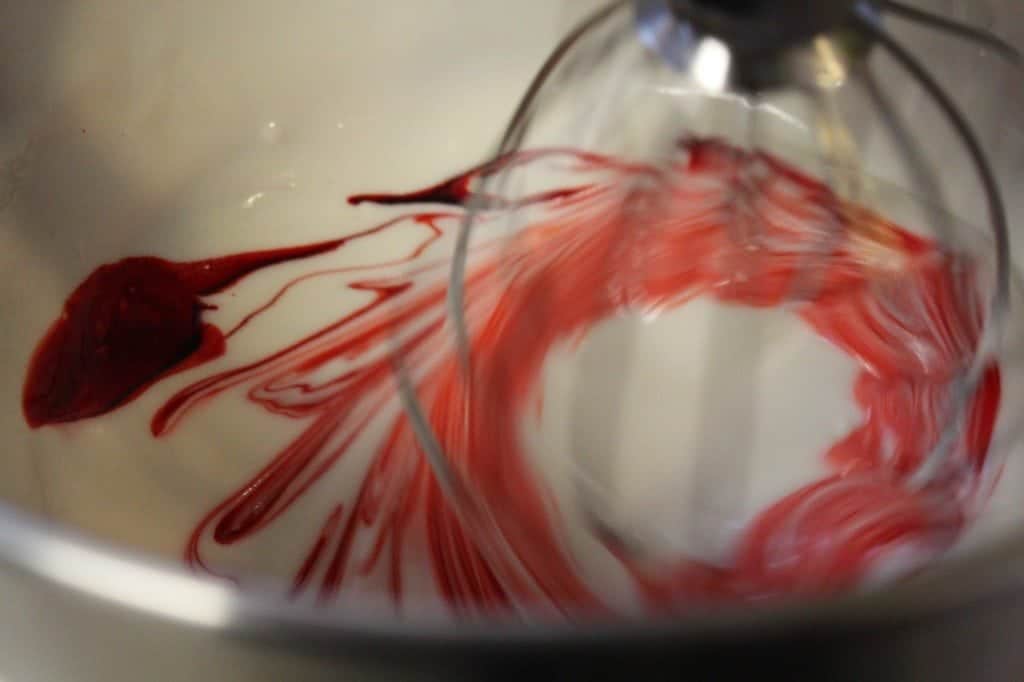 2. Add in red food coloring to the 1/4 of the cake mix that is still in the mixer bowl. Combine and add more red coloring if you want a darker color.
3. Once you have the color you are looking for pour the batter into a small greased cake pan and bake according to the box directions.
4.  Once your red cake has cooled use a small heart cookie cutter to cut out your heart pieces. I had to push down with my cookie cutter to get to the bottom of the cake. The cake sprang back up and filled out afterwards.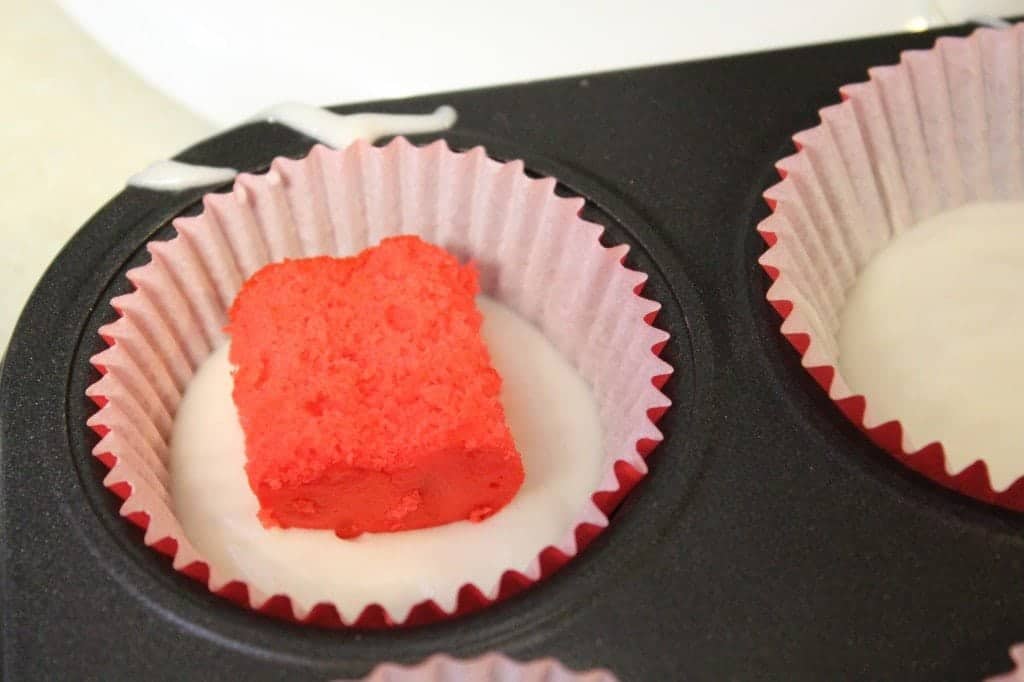 5. Fill cupcake liners 1/3 of the way full with white cake batter. Gently place the red hearts in the cake batter. Here is the trick that I mentioned in the beginning. Make sure all of your hearts face the same directions. I would also place a small X on the bottom of the liner designating which direction your heart is facing. After you have placed all of your hearts in the liners fill the liners with the remaining white cake batter.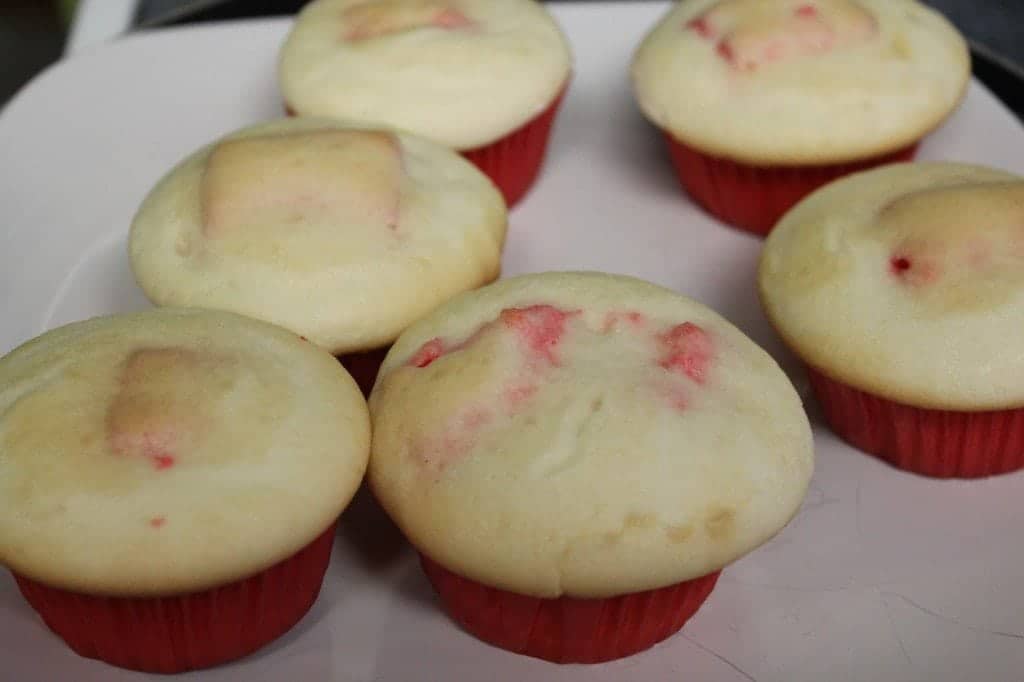 6. When the cupcakes are done make sure you pull them out in the same direction you placed the hearts. I lined them up on a baking dish in the same direction so I knew which way the hearts were located.
7. Ice the cupcakes with your favorite icing and sprinkles.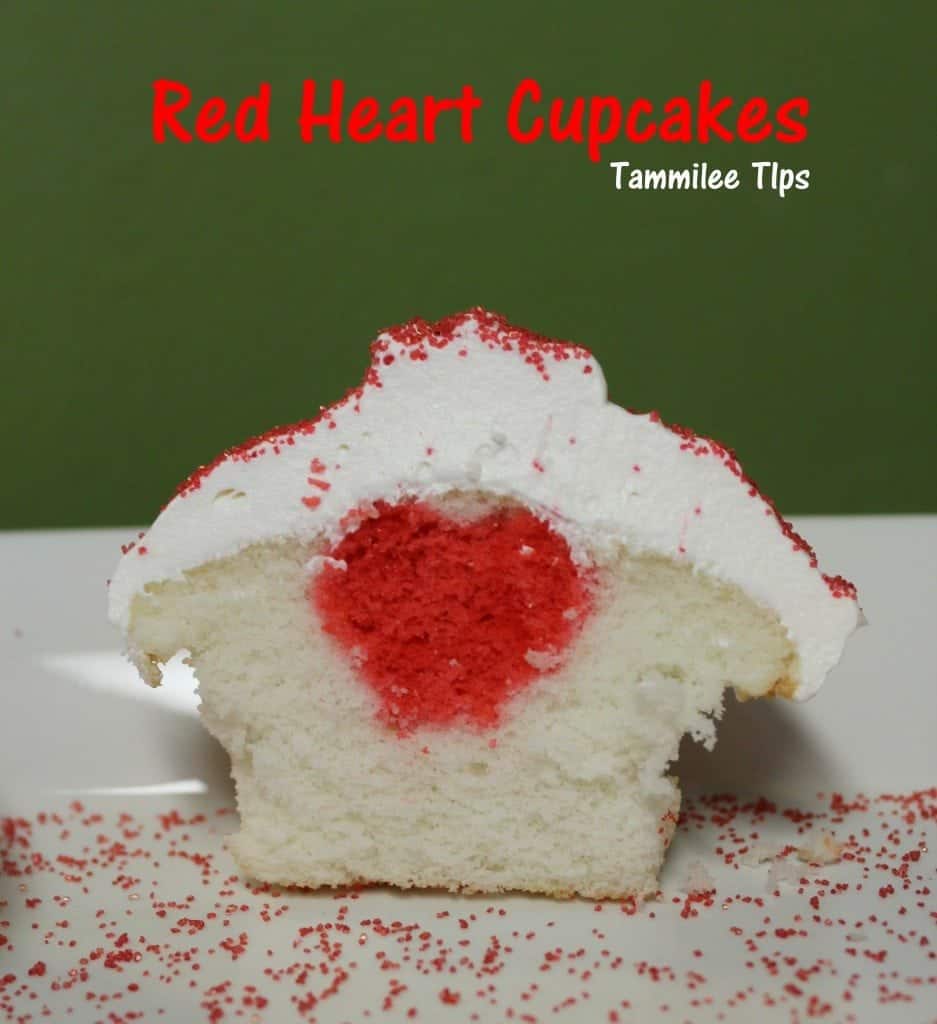 Do you love recipes? Check out our copy cat recipes, dessert recipes, and our Crock Pot Recipes.