I love quick, easy, yummy dinners! This Smoked sausage gnocchi with sun dried tomatoes is super easy to make and only takes about 15 minutes.  There are 2 pots involved and very little clean up which I also love! Any time I can get dinner on the table and not have to come back to a huge pile of dishes I am a happy girl.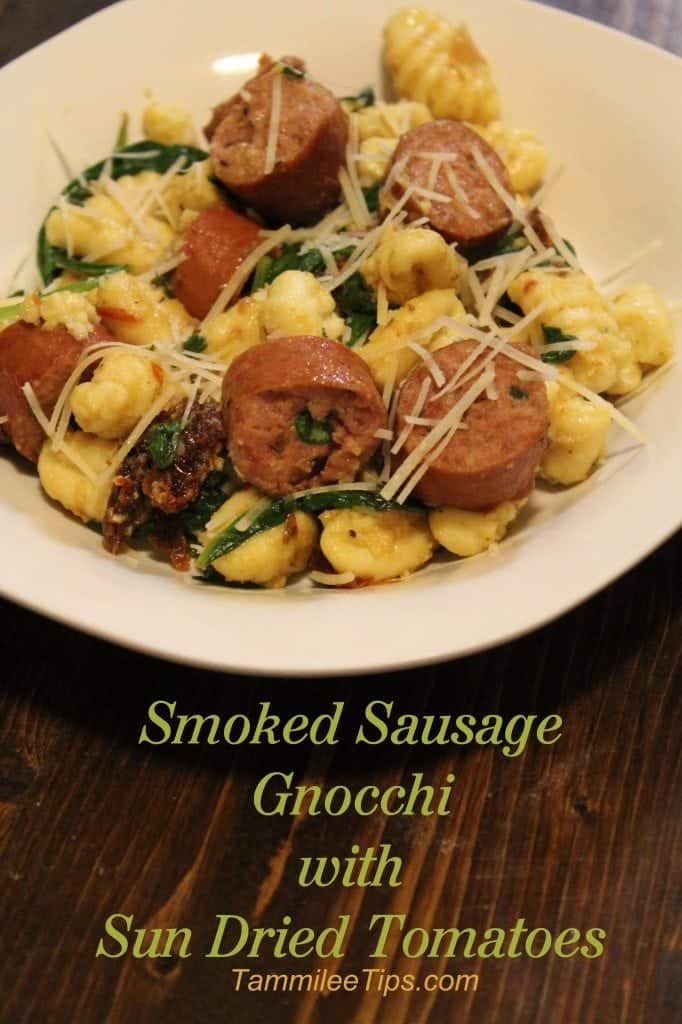 Smoked Sausage Gnocchi with Sun Dried Tomatoes
Ingredients
1 pound gnocchi
1 package Hillshire Farm Smoked Sausage, cut into 1/2 slices
1/4 cup julienne sun dried tomatoes in oil
2 cloves garlic, minced
4 cups baby spinach
1/2 cup shredded Parmesan cheese
Directions
1. Prepare gnocchi according to directions, drain and keep warm
2. Cook and stir sausage, garlic, sun dried tomatoes in oil over medium high for 5 minutes, until sausage is lightly browned
3. Stir in spinach, stir gently until spinach wilts, stir in gnocchi, heat through, sprinkle with Parmesan Cheese and serve immediately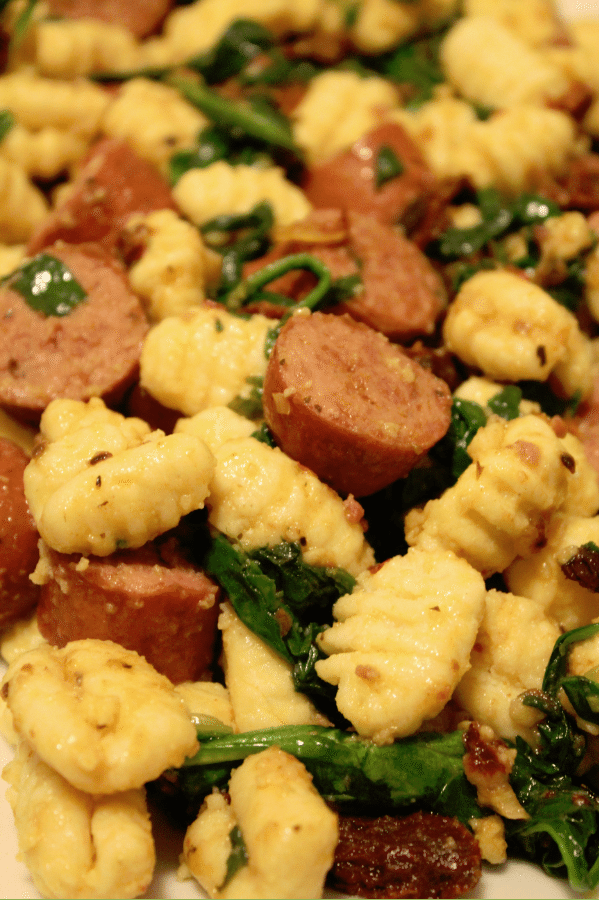 Here is a crazy close up picture of the seriously delicious Smoked Sausage Gnocchi with Sun Dried Tomatoes!
Do you love recipes? Check out our copy cat recipes, dessert recipes, and our Crock Pot Recipes.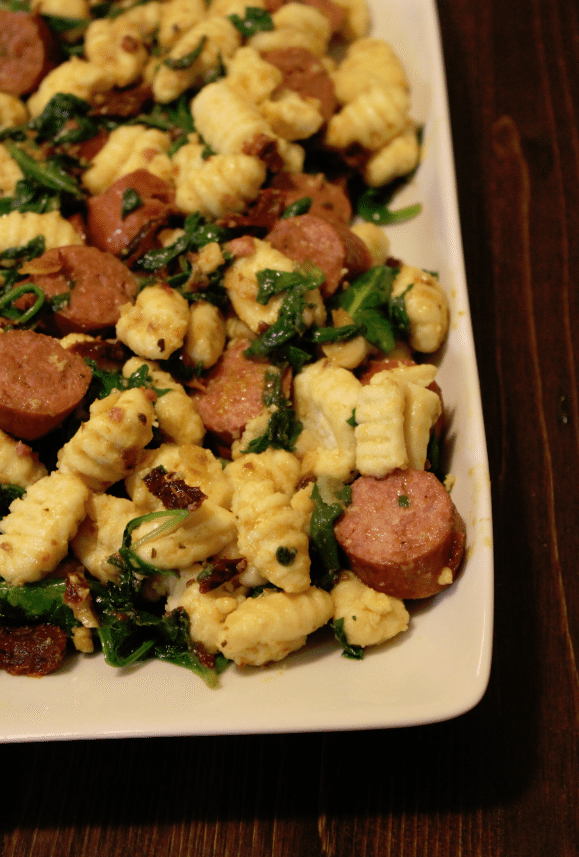 Smoked Sausage Gnocchi with Sun Dried Tomatoes
Ingredients
1 pound gnocchi
1 package Hillshire Farm Smoked Sausage, cut into 1/2 slices
1/4 cup julienne sun dried tomatoes in oil
2 cloves garlic, minced
4 cups baby spinach
1/2 cup shredded Parmesan cheese
Instructions
Prepare gnocchi according to directions, drain and keep warm
Cook and stir sausage, garlic, sun dried tomatoes in oil over medium high for 5 minutes, until sausage is lightly browned
Stir in spinach, stir gently until spinach wilts, stir in gnocchi, heat through, sprinkle with Parmesan Cheese and serve immediately
https://www.tammileetips.com/smoked-sausage-gnocchi-sun-dried-tomatoes/
Recipe adapted from the Hillshire Farm Website