Is anyone else just a tad bit excited there is a new Smurf movie coming out today? I have always been a huge fan of the Smurfs. I even named my first cat
Papa Smurf. So I decided to try and make Smurf Cupcakes for a friend who is also a Smurf Fan.
I am not sure how to describe the Smurf Cupcakes. My Mom told me they looked cute but kind of like old men Smurfs.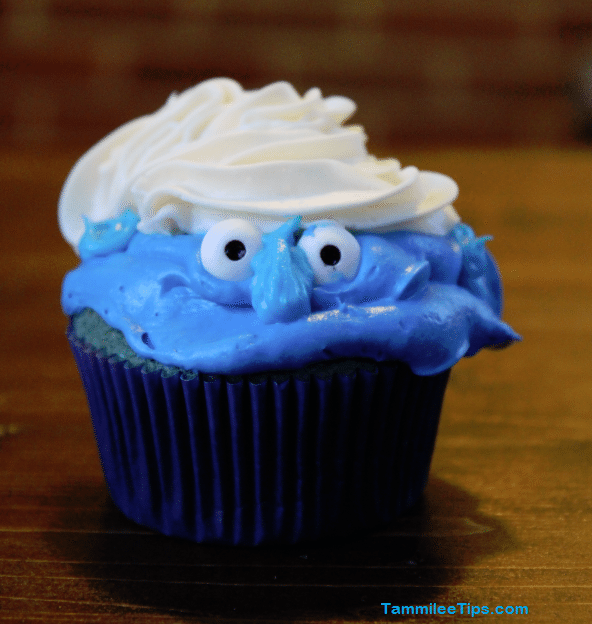 These cupcakes were a lot of fun to make. I have always wanted to make Smurf cupcakes and decided that it was time to try them out.
Smurf Cupcakes
Ingredients
White Cake Mix and ingredients needed for cake mix
Blue Icing coloring
Candy Eyes or a candy necklace that you cut apart for the eyes
Directions
1. I prepared the cake mix according to the directions. I added in Blue Icing coloring to color the cake mix blue
2. Bake the cupcakes according to the directions
3. I used the blue icing coloring to color a tub of cream cheese frosting
4. I piped the blue layer on and let it sit for a few minutes before adding the white hat.
5. The eyes are made with candy eyes.
If you like character cupcakes check out the other fun cupcakes we have made
Do you love recipes? Check out our copy cat recipes, dessert recipes, and our Crock Pot Recipes.