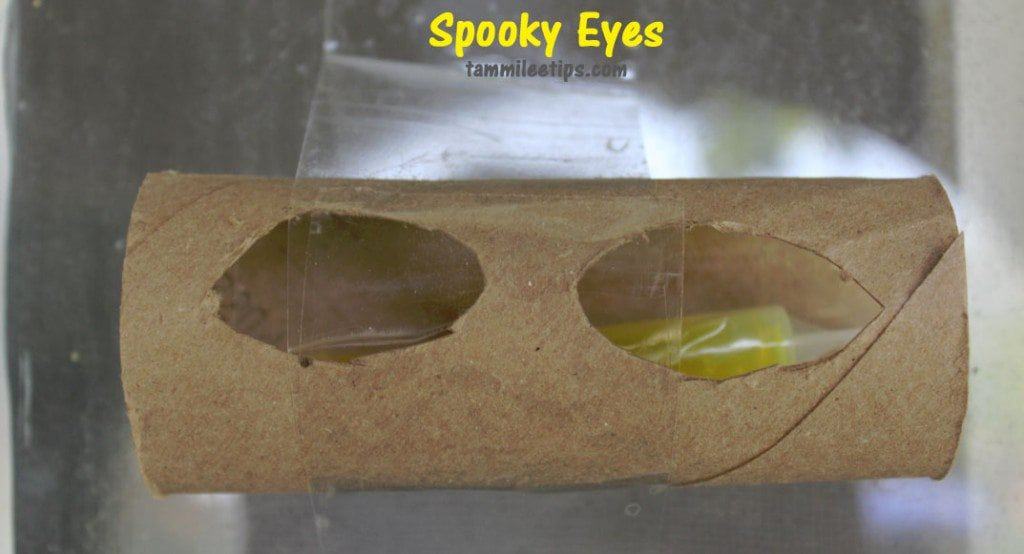 Spooky Eyes Halloween Decorations from TP Rolls!
I love decorating for Halloween but really do not like spending a lot of money. This year we made up Spooky Eyes and hung them in our front window. They are super easy to make and I must say look really creepy.
What you need
-Toilet Paper Rolls
-Scissors
-Glow Sticks
We had a lot of fun cutting different types of eyes into the TP rolls. We used multiple colors of glow sticks to make it look funky and creepy out the window. It really helped to tape the glow stick to the inside of the TP roll. This made it a lot easy to work with. We used clear packaging tape to stick these on the window.
Here is what they looked like outside on the railing.