Do you ever find yourself having to make a recipe as soon as you see it?  I was reading Gooseberry Patch 101 Easy Entertaining Recipes and had to make these Super Easy Marinated Olives as soon as I read the recipe.  Thankfully I had everything the recipe called for in the house. These Marinated Olives are so dang easy to make! I had them ready to go and in the fridge marinating within a few minutes.
John came home and started snacking on them as soon as he found them in the fridge. Thankfully I had already taken a couple of pictures so I could share them on the blog. He has been sneaking them out of the fridge every chance he gets. He added them to a sandwich and said they were a great addition.
These Marinated Olives would make a great holiday gift! They would look great in a sealed jar with a couple of wooden spoons or serving forks attached to the jar. I may have to make some of these up for our foodie friends that I know would love them.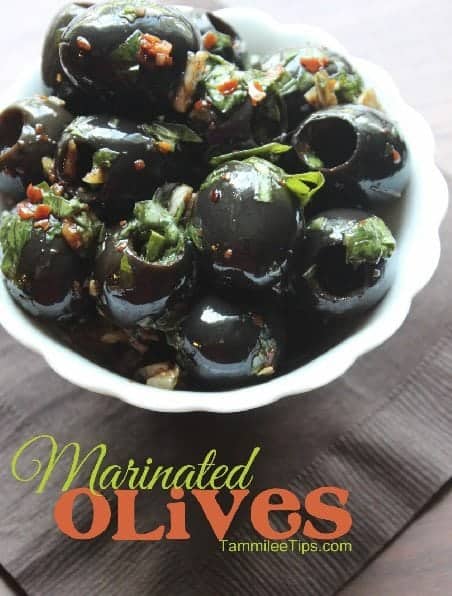 Super Easy Marinated Olives!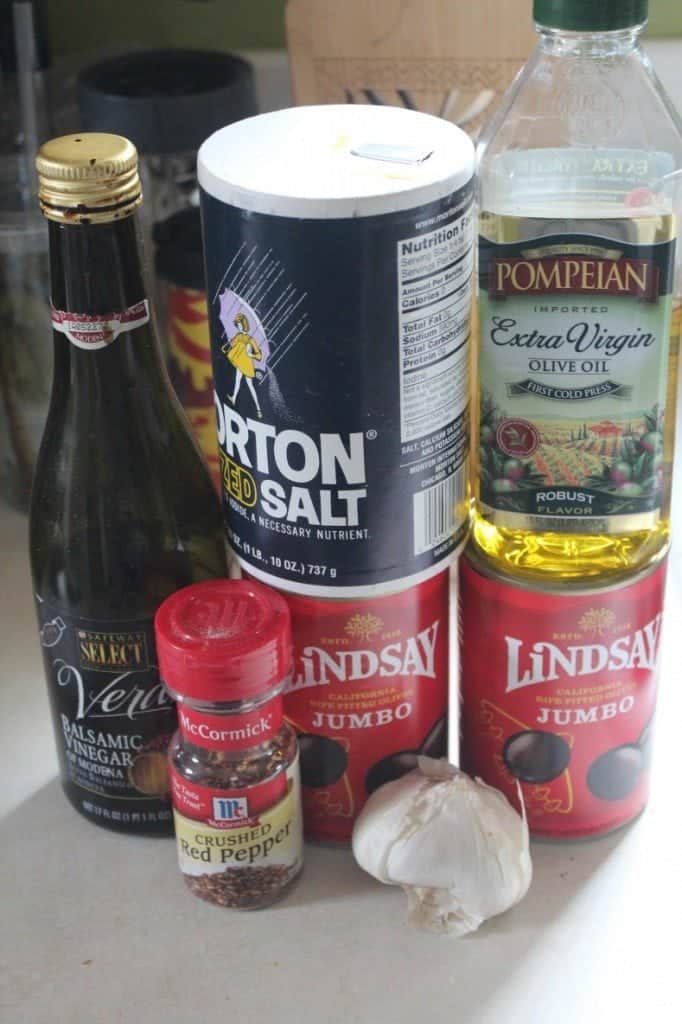 Ingredients
2 6oz cans whole black olives, drained
1/2 cup olive oil
1/4 cup fresh basil, chopped
4 cloves garlic, minced
2 tbsp Balsamic Vinegar
1 tsp Red Pepper Flakes
1/2 tsp salt
Directions
1. Combine all ingredients and mix well in a covered dish.
2. Place in the refrigerator for 2 hours before serving
These can be refrigerated for up to a month if they last that long. 🙂
Do you love recipes? Check out our copy cat recipes, dessert recipes, and our Crock Pot Recipes.

Super Easy Marinated Olives
Ingredients
2 6oz cans whole black olives, drained
1/2 cup olive oil
1/4 cup fresh basil, chopped
4 cloves garlic, minced
2 tbsp Balsamic Vinegar
1 tsp Red Pepper Flakes
1/2 tsp salt
Instructions
Combine all ingredients and mix well in a covered dish.
Place in the refrigerator for 2 hours before serving
https://www.tammileetips.com/super-easy-marinated-olives/