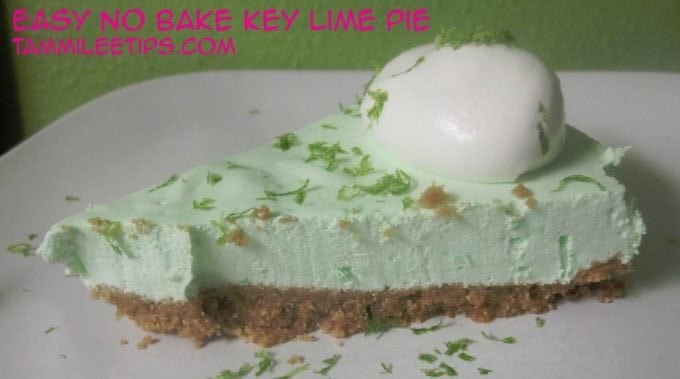 Easy No Bake Key Lime Pie
Ingredients
1 pack Sugar Free Lime Jello
1/2 cup boiling water
2 cartons Key Lime Yogurt
1 carton Cool Whip
Graham Cracker Crust
Directions
1. Dissolve Sugar Free Lime Jello into boiling water.
2. Whisk in Key Lime Yogurt
3. Fold in Cool Whip
4. Pour into Graham Cracker Crust
5. Set in fridge to harden for a couple of hours.
 I was amazed at how easy this Key Lime Pie was to make. The pie cuts easily and holds it shape. I sprinkled lime zest over the top of the pie to give it a little extra flavor.