I hope everyone enjoys our  Hello Kitty Cupcakes! I made them for a friends birthday and they went over great.
When I made the Elmo cupcakes and Cookie Monster Cupcakes last month I never thought I would start getting requests for different cupcake characters.  The same day I delivered these cupcakes I was asked to make Hello Kitty Cupcakes.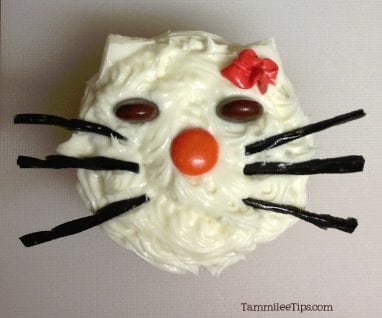 I was honestly not sure how I was going to make Hello Kitty Cupcake at first. Finally after sketching out some ideas we came up with what we think is a pretty cute version of Hello Kitty Cupcakes.
 Hello Kitty Cupcakes…