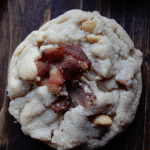 I have a confession to make….
These Bacon Peanut Butter Cookies were supposed to be for my Sister-In-Law.
Long story short my poor Sister-In-Law literally broke her leg to get a job. She was going to an interview and tripped and broke her ankle en-route to the interview.
I decided to make these Bacon Peanut Butter Cookies for the care package I planned on sending her.
This was a great, fantastic idea until my dear Husband came home and sampled a cookie. Let's just say they were gone before they had a chance to make it in the care package.
So Bev if you are reading this I owe you some Bacon Peanut Butter Cookies! I am going to have to make them on a day that John is not near the house.
One great thing is that there is no question these cookies are absolutely amazing!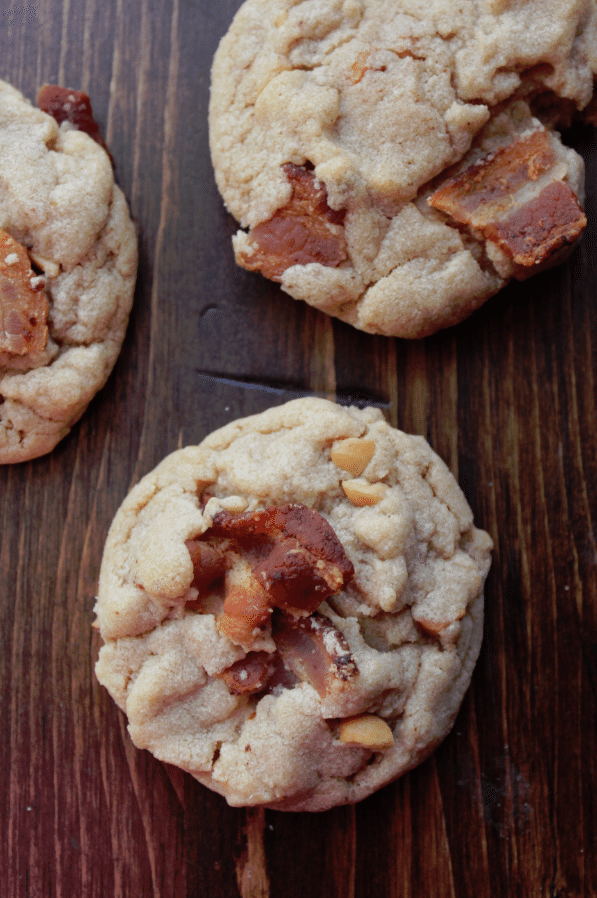 The combination of bacon and peanut butter is divine!