My dear Husband grew up in the South and loves Southern food.
Every time we visit the South we have to eat as much Southern food as is humanely possible while we are there. Some days I think he goes for the record of eating every type of Southern Food possible.
One of John's favorite things is grits. Being a Northwest girl I am going to admit that I had no clue what grits were before getting married. Now I love surprising John with Crock Pot Cheese Grits.
These Crock Pot Cheese Grits are so dang easy to make and they turn out fantastic!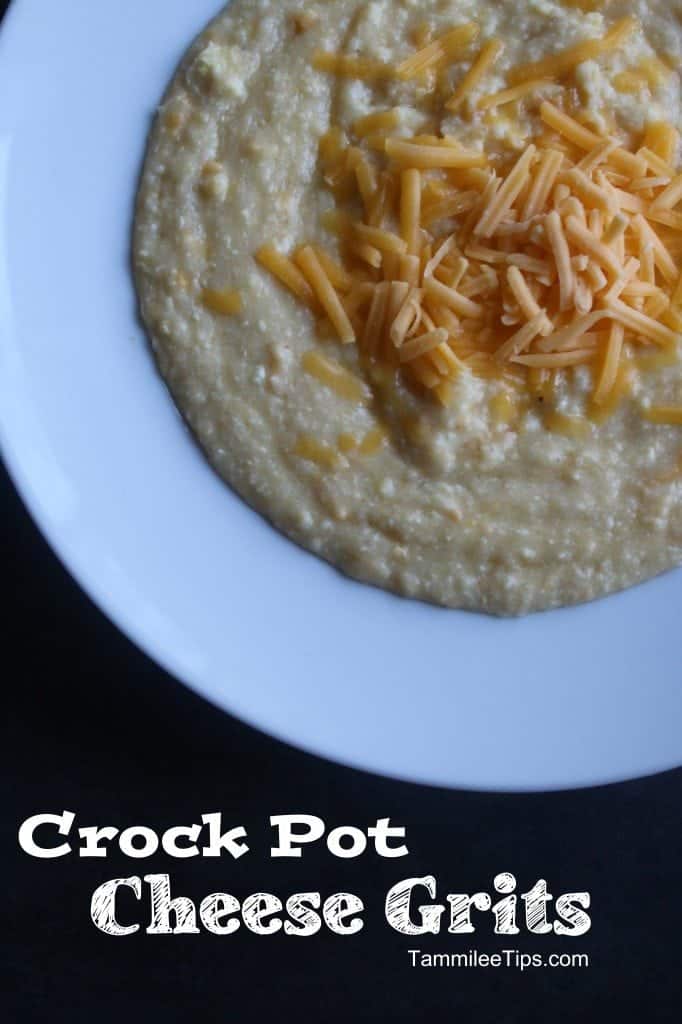 One thing to know is if you let them sit in the crock pot for too long without stirring you end up with Crock Pot Cheese Grits Cake. The grits firm up and form a cake which actually doesn't taste to bad either….