Oh MY! That is how I would describe these Crock Pot 7 Layer Bars!
Seriously amazing! The perfect combination of chocolate, butterscotch, coconut, pecans and more!
I am so excited I finally found a loaf pan that will fit in my crock pot. I have been trying for months to find one that fits and randomly cleaning out a cabinet I found a loaf pan stuck in the far back of a cabinet.
Now I can share some amazing bread and layered bar recipes from the crock pot. I am going to fully admit to doing a little dance in the kitchen in excitement.
These Crock Pot 7 Layer Bars are my first of hopefully many recipes made with the loaf pan inside the crock pot.
John told me after trying these that he wasn't sure I could top them. I am taking that as a challenge to see what else can be made!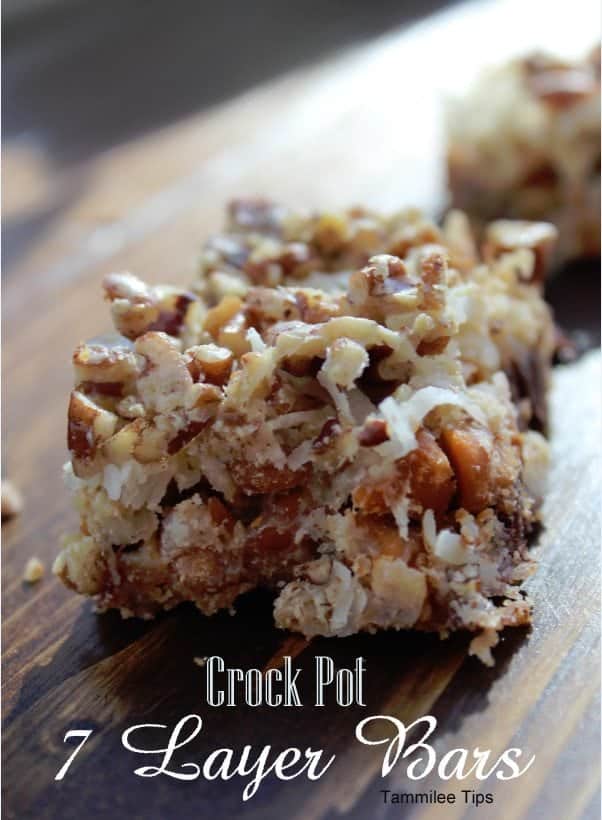 Any suggestions on what else I should make in the crock pot with the loaf pan? Do you have any recipes you love?…