Are you ready for a bit of comfort food straight from the crock pot?
I hear everything is better with bacon so we made Crock Pot bacon macaroni and cheese to test this theory. And after multiple taste tests by my dear husband just to make sure he truly enjoyed the recipe…

he agrees! Bacon does make this recipe even better.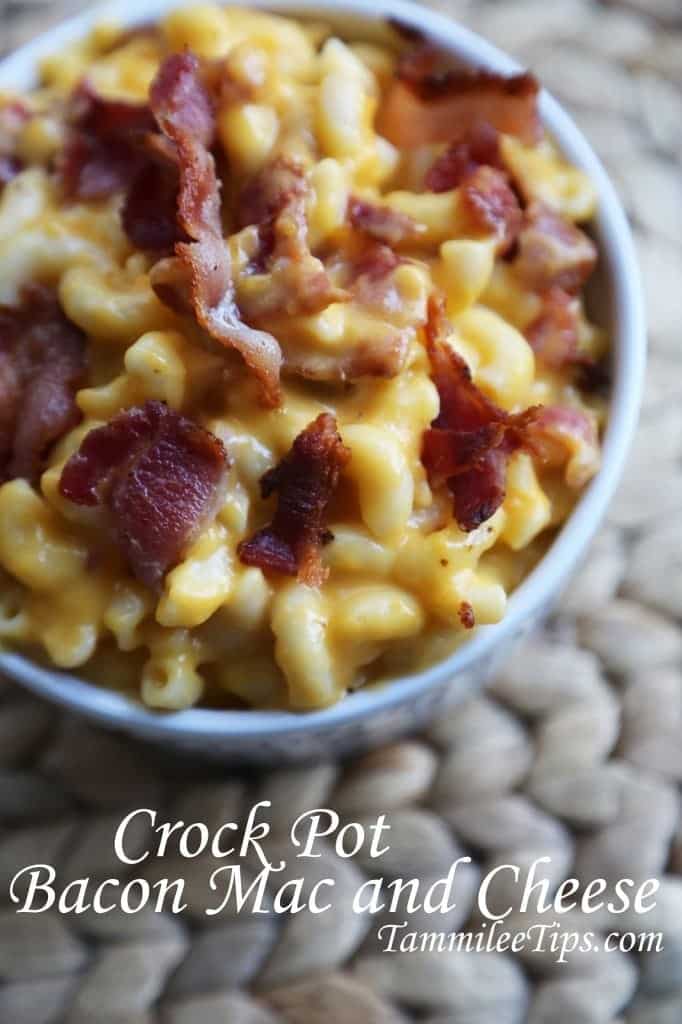 I am sure you all feel really bad for John having to taste test all of these recipes…… lol
He tells me it is a hard job some days but he will keep doing it. …