One of our favorite Crock Pot Recipes is our Crock Pot Cherry Dump Cake….
I have to thank a reader for sending me an amazing email suggesting using chocolate cake for this recipe!
Hello YUM! Oh my goodness… I am so excited to share our new Crock Pot Chocolate Cherry Dump Cake!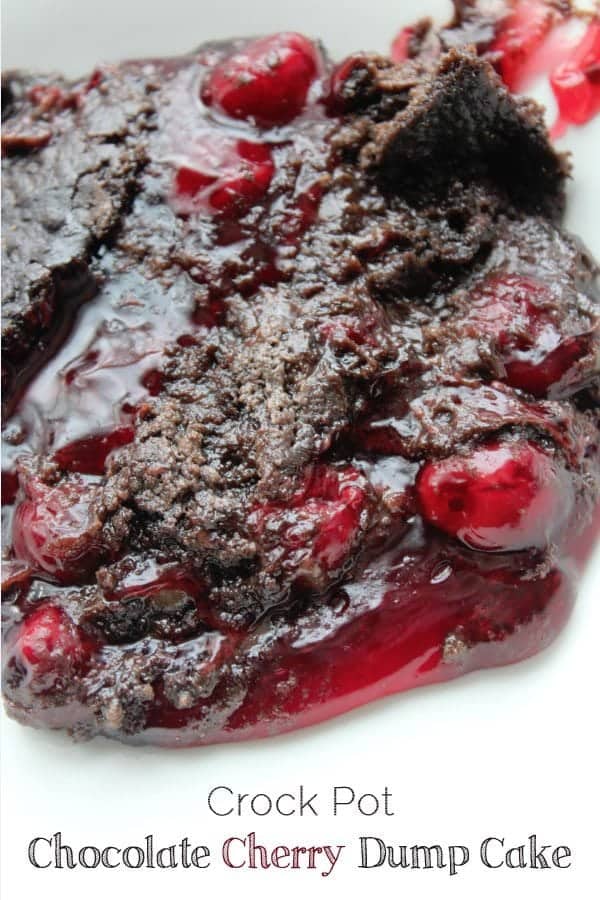 Let's be honest….Chocolate makes almost anything amazing. Throw in some cherries and you have one delicious treat!…