My dear Husband grew up in the South and loves Biscuits!
I mean seriously hearts and flowers loves some biscuits. Well I grew up near Seattle and biscuits are not exactly common place in the Pacific Northwest.
I did not know the love one could have for a biscuit until I married John and we visited the South. Now I understand the deep seeded love that one can have for a fluffy biscuit.
I have made many varieties of biscuits including these great Blue Cheese Biscuits but these bacon and cheese biscuits may be a new favorite.
I love that all you have to do is add in an egg and you have a breakfast sandwich. They are also great just on their own.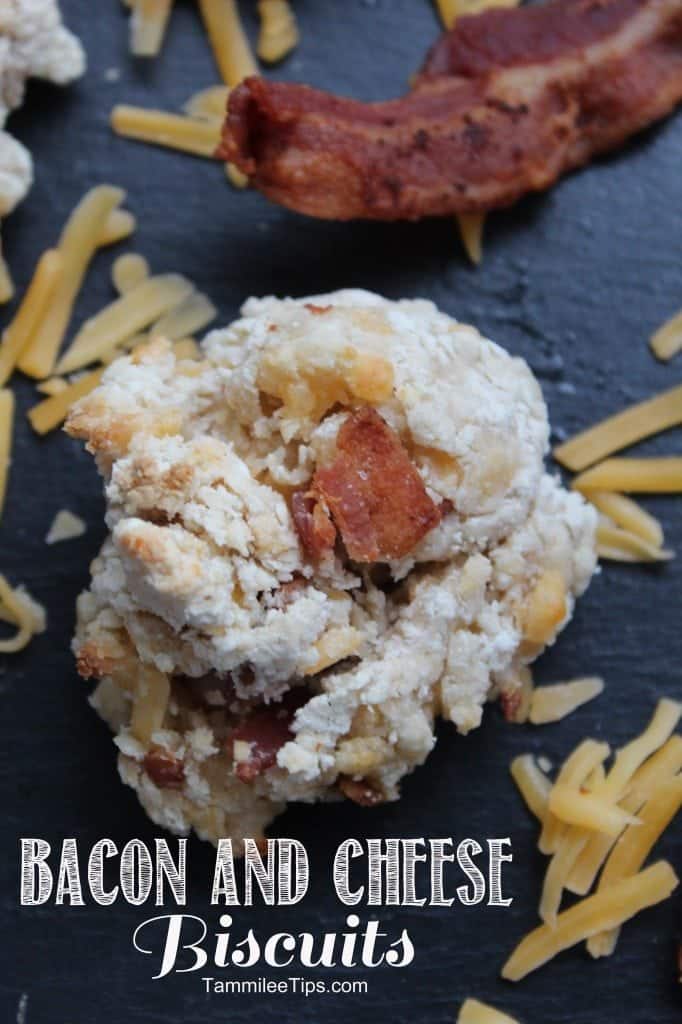 This recipe is not hard to make and turned out great.
A funny thing happened when I went to photograph these biscuits……..