Hello Yum! That is how I would describe this Crock Pot Cheesy Potato Soup! There are so many things that I love about this Crock Pot Cheese Potato Soup!
1. It is super easy to make
2. It is super cheap to make
3. It is delicious
4. It is filling and perfect for a cold evening
5. Did I mention it is super cheap and tastes great!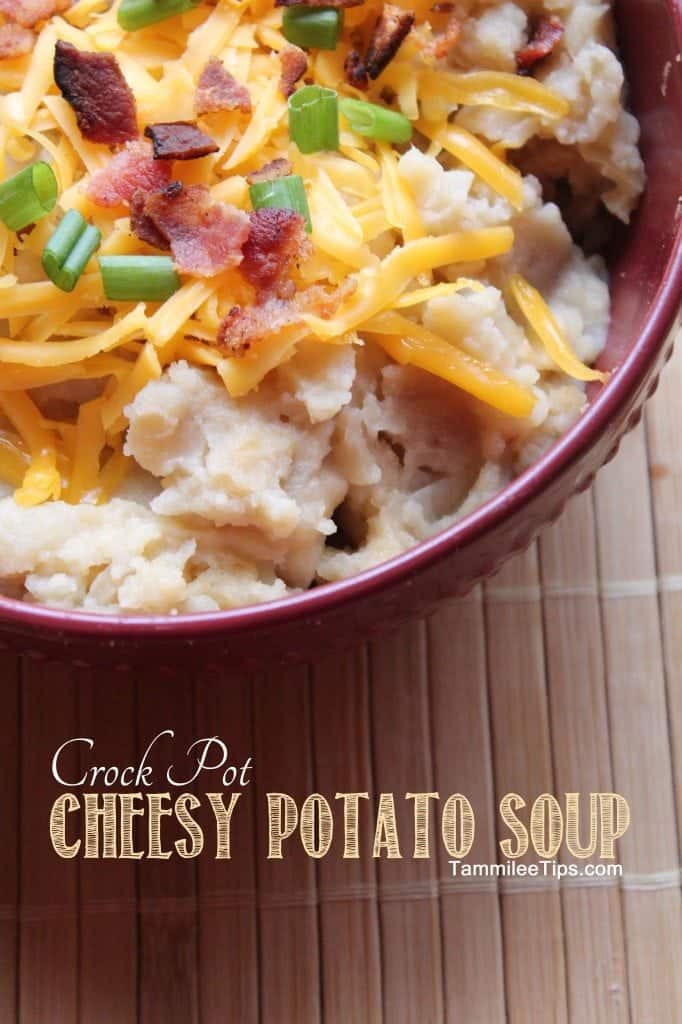 Crock Pot Cheesy Potato Soup…