Today I am excited to have Marnely guest posting for us!  Marnely is the amazing food writer and blogger behind Cooking with Books. Marnely is a trained chef who has done a bit of everything. You can find out more about Marnely by following her Facebook, Twitter, and by checking out her blog Cooking with Books
This Hot Dulce de Leche Chai is sure to warm you up on these cold winter nights. Simmered in the slow cooker, it's as easy as pouring all the ingredients in the crock and letting it simmer away!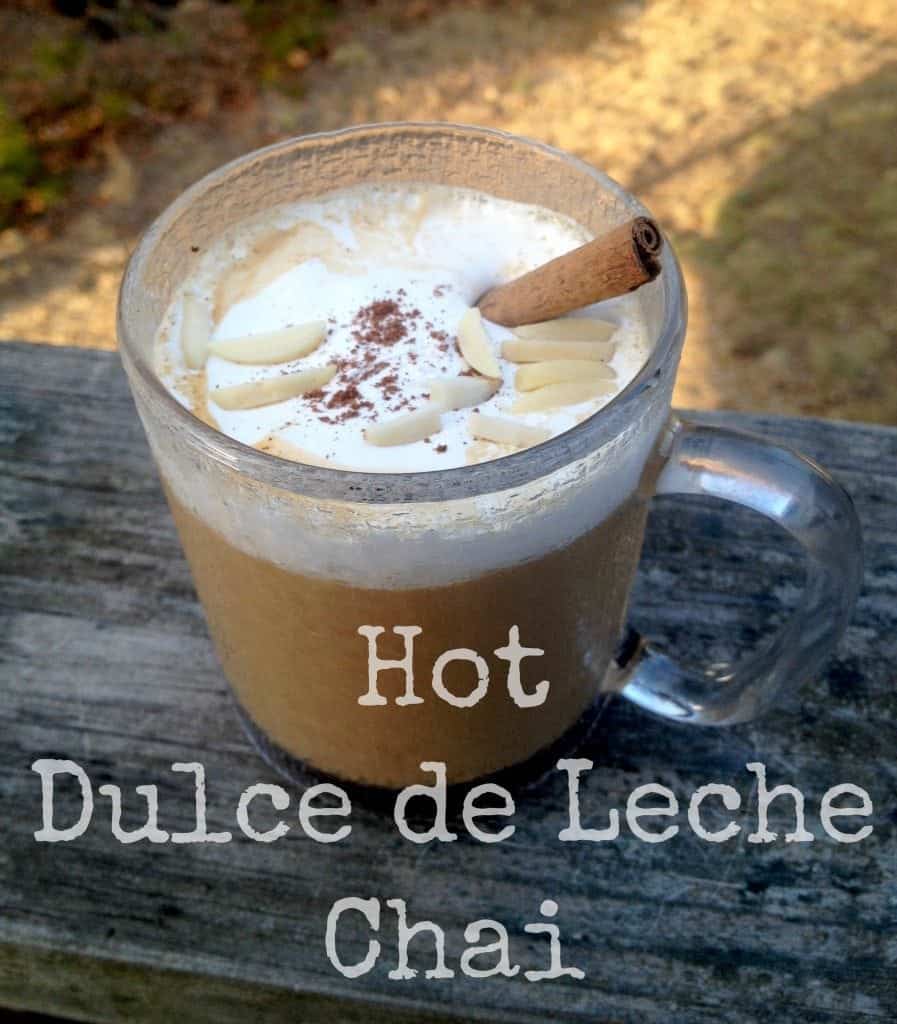 I'm excited to be a part of "Crockuary" – a full month that Tammilee has dedicated to recipes made in the slow cooker. It's amazing how dependent we become on this appliance during the winter months specially, although throughout the year it's a time saver for busy weeks. When brainstorming what to make in my slow cooker, I decided on a hot drink: it's trendy to make small batches of drinks in slow cookers, it's super simple, and the results are fabulous!
And sure, everyone will love a cinnamon-spiced hot chocolate as you welcome them into your home, but how about serving up mugs of this Hot Dulce de Leche Chai? It's sweet, decadent, and takes it less than 5 minutes to throw together!…