Is anyone else totally and completely over winter and ready for spring?
I am so ready for spring weather. I keep reminding myself April showers bring May flowers but it is only February so that isn't helping much

Today I am excited to share a hot, comforting, if only it would melt a bit of winter weather soup with everyone.
Crock Pot Beer and Cheese soup is seriously so easy to make! AND it tastes amazing!
I made up a huge pot of this so John would have leftovers while I am gone this week.
Tomorrow I am heading to Cincinnati to meet with Proctor and Gamble!
I am so excited to be participating in their Science of Sleep event. Let's be honest I don't know anyone who would complain at more sleep or better sleep!
I can't wait to bring back amazing tools and information to help us all get a better night sleep.
Since I am going to be out of town for a few days I figured I would load up the fridge and freezer with meals John could easily re-heat.
Though…we will see if he eats the food I made or goes out with our neighbor to eat all of the food I don't like.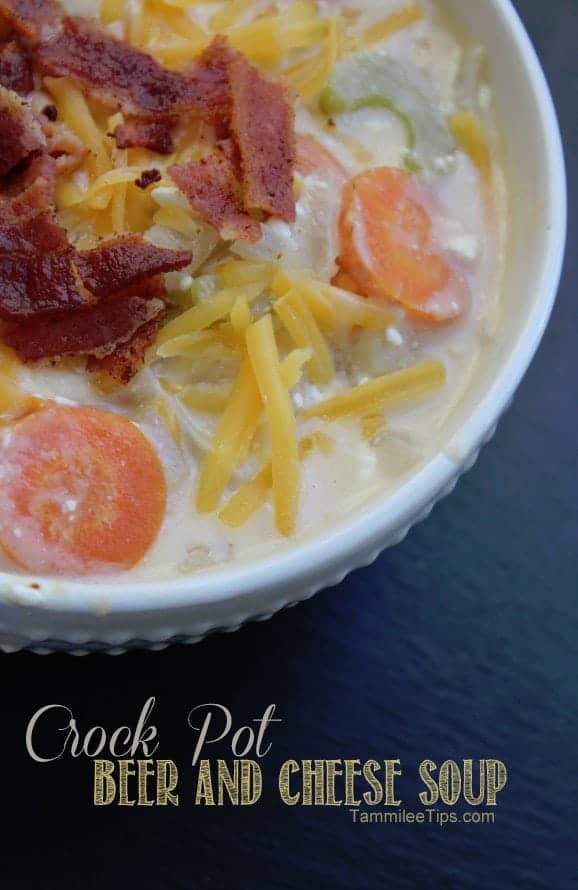 Crock Pot Beer and Cheese Soup…