Happy 2014! Today I am excited to share the first of many new Crock Pot recipes for 2014!
This Crock Pot Cheesy Pasta and Beef Casserole is so easy to make and tastes ah-mazing!
Plus it makes a ton so you will have left overs for lunch the next day or breakfast if you feel like it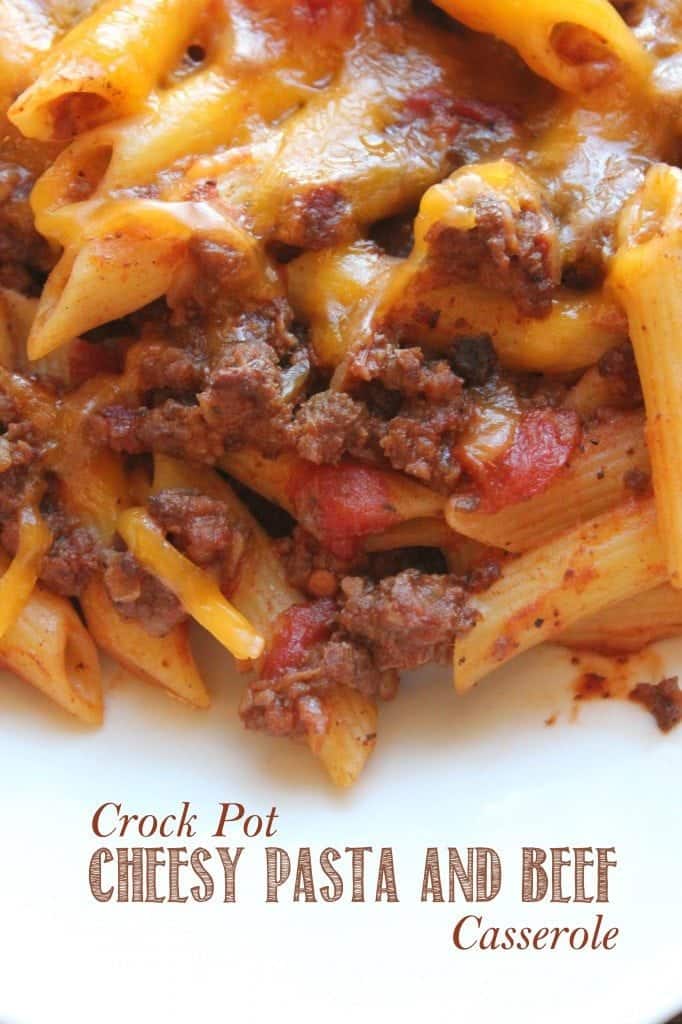 This year is going to be all about the crock pot! Get ready to see a ton of crock pot recipes on the blog! I have set the goal of using my crock pot at least 3-4 times a week if not more!
I can't wait to bring you amazing crock pot recipes all year long….